I started blogging out of personal interest. The idea was simple — create a personal space in the web universe where I can share my expertise and experience to the world at large.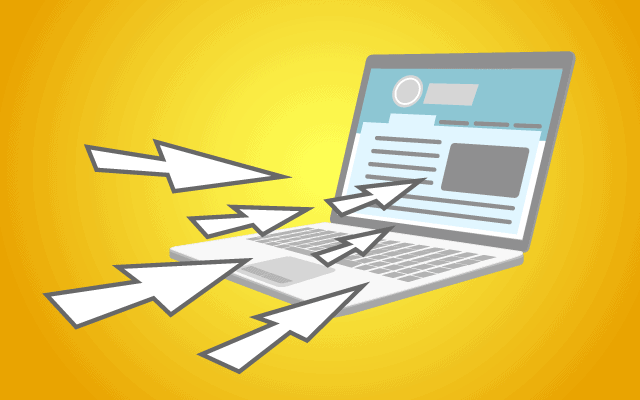 So one fine July evening in 2016 I set out to write my blog. I drew my curtains, made a fine cup of coffee, switched off my phone and worked on blog meticulously for hours. I couldn't finish my blog in the first day. I had to set out specific hours in the following days to finish it. Must say, the effort I put in was nothing but a trek uphill.

Five days later, with great hopes, I hit the publish button on WordPress. My blog was finally out on the web. Well, being a practical person I knew the floodgates of traffic was not going to burst open immediately. So I gave it a day for the traffic to kick in.

Next morning I check my Google analytics, and…nothing…crickets. Zero visitors. No activity. Just deafening silence. Well, there was one user in real-time audience — that was myself. Sigh!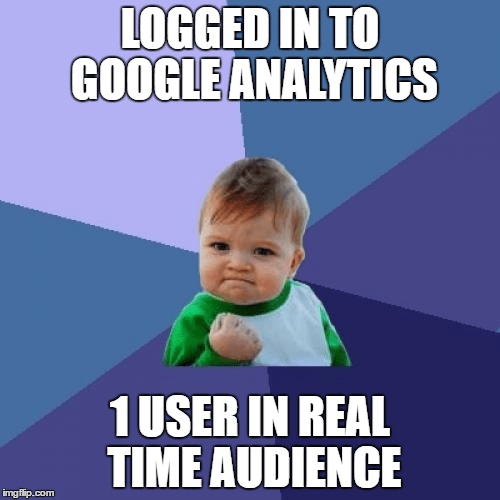 Image resource: https://imgflip.com/i/1bhnqv

It was as if the internet was too busy with cat videos, bursting pipes, funny kids, GoT memes, and everything else but, not my blog. The pain was real.

And, then I set out to work. I did some genius (among many other non-genius things) that skyrocketed my blog traffic.

And today, I want to share those genius tricks with you. You could be a college kid trying to make it as a blogger, or an experienced veteran trying to get into the league of extraordinary bloggers — irrespective of your motive, what I am going to say further will help you achieve that.

Create killer content
If there is one things that tops the list as a key to blogging success, it is killer content. Be it Google's bots or humans who use the Internet, compelling content is what everyone loves.

When I say killer content, I mean content that meets at least one of the following criteria:
It solves a problem for your blog visitors. It could be relarted to life, technology, education, cooking, dating, plumbing — or anything.
It imparts knowledge. If a visitor stumbles upon your blog as an amateur, by the time they finishing a your blog they must feel like an expert. It should be a learning experience.
It should be diverse in nature. The truth about human beings is that we are all visual beings. Too much of text content can irk us. Hence the need to create your blog in several forms including infographics, presentations, podcasts, eBooks, etc.
It has long-form evergreen content. Blogs that run into 1500 to 2500 words mean they have real stuff that will be useful for visitors. Such kind of content will have a long-life and will help bring traffic in the long run.
Win the social media's favor
If you are a blogger, social media is your ally. It is the platform where you share your blog content and also spread it virally amidst the masses. That said, be informed that Facebook is not yet dead. It is still a great place to find, meet and engage new blog subscribers. Also you can find several Facebook groups where people related to your interest could be hanging out.

Begin by making introductory posts. Create a buzz in the group and then follow it up by sharing your blog posts. Make sure you are not spamming it with too much of your own blogs. Do give space for others to participate as well.

Run contests
If there is one thing which grabs someone's attention by the collar it is a contest. Today, a vast majority of the contests happen online through social media forums and websites. Your blog could also play the role of a platform. In fact, you can run your own contests like best hashtag, the best book I have read, write a tagline and so on.

This will help turn your passive readers into active and engaged readers. Furthermore, it also helps spread the news about your blog's existence in the internet universe. Who knows, perhaps all it takes is a contest to bring torrential traffic to your blog.

Offer freebies
Do you know what is the most underrated joy for your blog visitors? Freebies.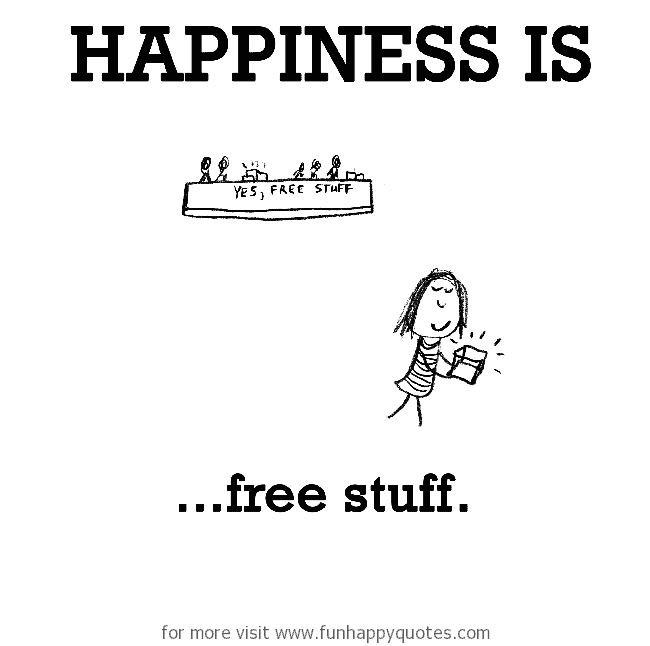 Image source: https://www.funhappyquotes.com/happiness-is-free-stuff/

Of course, everybody can afford to buy most of whatever they want. But, getting something free of cost, online is a different deal. As a blogger trying to increase your traffic volume, you can use free book giveaways, t-shirts, coffee mugs and the likes to win the attention and fancy of your target audience.

And, you don't have to actually give it away for 'free'. You can always collect the mail ids of your blog visitors and use it for future drip campaigns. While collecting user email ids and other such sensitive information, ensure that you are playing by the rules set by GDPR. To comply with GDPR you must put in place proper safety measures that will safeguard your visitor data like their email ids.

The first step to doing that is to buy cheap price SSL certificates that will encrypt any information exchanged between users and your blog. In a way, just how traffic is essential for the existence of any online website or blog, a SSL certificate is also most important thing for data safety of its users.

There is no single formula or shortcut to turn on the tap of traffic to your blog. In my own experience, it takes time, perseverance and a lot of hard work to make it happen. If you are someone who has just stepped into the Blogger's street, my points should help you. They will help you increase your blog traffic the right way, the ethical way.