Many of us may have collected Pokémon playing cards in the past as a kid, perhaps we graduated to the Nintendo platform, but today, the GO version of this global phenomenon has exploded onto our handheld devices. The most obvious safety concern comes from the concept of even more disenchanted smartphone users wandering aimlessly throughout the streets and not paying attention to their immediate surroundings.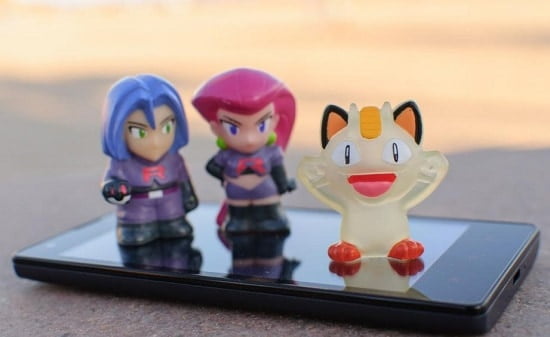 But there are some other more unusual problems and possible perils and can come along with the relentless pursuit of an imaginary Pokémon character in today's real world. Check out some of these weird ways finding the imaginary Pikachu can be a realistic problem in today's society:
#1 Parental Perils
We'll steer clear of the obvious dangers presented to kids (or even adults for that matter) from wandering into oncoming traffic, falling down and simply ignoring their outside surroundings and putting themselves into clear and present danger when playing Pokémon GO. Parents are particularly and realistically worried about other important safety issues when it comes to their children on the prowl for these imaginary characters online.
Think back to the days when our parents warned us to "never take candy from a stranger." This graduated into cautionary tales of persons we didn't know approaching our children with other temptations, like helping them to find a lost puppy. Today we can expect creepy predators to follow suit and present our kids with another irresistible offer, "Come with me, I can show you exactly where Pikachu is … just follow me."
#2 – Inappropriate Locations
Whether we're under age or not, what if a "Poke Stop," pardon the pun, was at a strip club, adult bookstore or other inappropriate venue. Whether you have a jealous spouse or significant other that may trail you with these GPS capabilities, you might bump into your Mother while walking down the sidewalk. Imagine seeing them before entering into this type of shady location and the big problems that could arise from an otherwise seemingly innocent situation.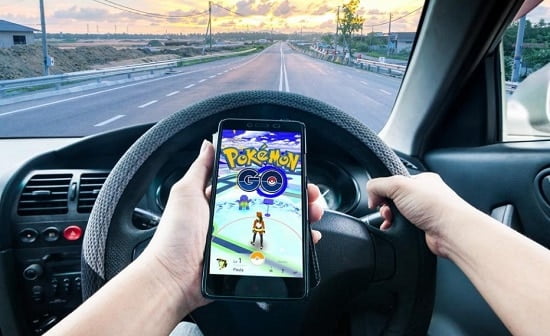 While there's no reported instances of these particular types of occurrences actually happening, other problematic locations include snagging characters in graveyards, in front of graphic murals, found inside a Hell's Angels nightclub and on an Iraqi memorial. No matter where your morals, beliefs or acceptance levels lie, it's still not cool to desecrate graves or cross religious boundaries.
#3 – Data, Location & Power
When playing this type of online, GPS driven adventure, kids and adults alike will be drawing a tremendous amount of power and data from their handheld devices. It makes you wonder if the makers of the relaunch of this popular classic had collaborated with data providers to ensure those without unlimited data would pay a huge price for being away from a free, wireless connection.
In some locations, like unfamiliar rural environments or an untracked forest for example, if your battery fails, you're stuck in the middle of nowhere without the GPS tracking device that sent you there in the first place. A little ironic if you think about it … your imaginary friend you were searching for certainly won't help you out of this particular dilemma.
It's not to say that people shouldn't happily participate in this global phenomenon that's sweeping the online world. But those playing this game should be aware of some other possible pitfalls that don't seem that obvious at first glance.