With the rise of online marketing, web designers and web development companies have also increased in number to meet the growing demand for web and web design services.' Explains a company that offers web design in Wirral. This is to say that competition is getting tougher and tougher.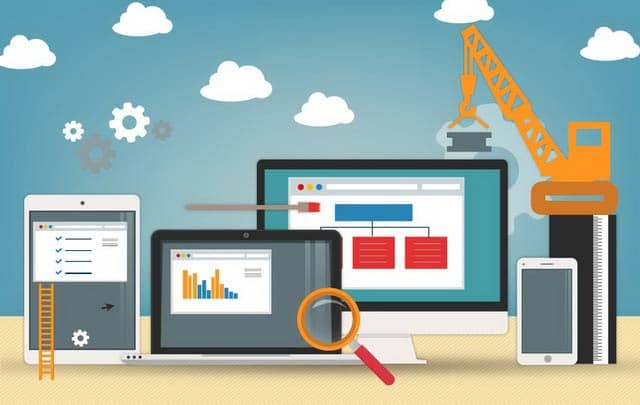 In this growing community, it's easy to meet someone who is better than you are. However, competition must not be treated entirely as a threat. There are also several things you can gain from your competitors. In fact, they could be one of the reasons why you strive to be better. What's more important is that you can learn from their successes and mistakes and use them as guides for what you should do and avoid. Here are 10 of the things your competitors can teach you about web design.
Homepage
First impression lasts. The homepage welcomes your user and gives an overview of what your site is all about. Whether you like it or not, the competition starts here. With competitors around, you will always aim to have better homepage design.
Easy navigation
The design of your website should always be aimed at getting the interest of visitors. They will not stay if the design confuses them. Instead, they will click the close button. Hence, getting the layout of your website correctly is crucial.
Study your competitors' website. Take note of the layout, the navigation, and your experience as a whole. If you find theirs easier and more convenient to use, with clean and clutter-free layout, then it's your chance to gauge what better things you can do for your website.
Graphics
Do you think images are for aesthetics? Think again. Take for an example of, a business website. How can you sell your product and services if your images are boring and there are only texts without any correspondence to that image? Remember, visitors sometimes haven't much time to read. It's easier to share images than mere texts. Compare the graphics in your website with your competitors'. If you see something new, try to find out how it is done. Since everyone has different levels of creativity, there's always something you can learn from others.
Color Scheme
Branding – that's one of the most important thing for a business to easily entice people. Look at the color, for example. What's the dominant color of Facebook or Twitter? Try looking at your design. Ask yourself whether you are combining colors harmoniously. Is it fit on the theme of your business? Is it too dull or too bright? Take note, consistency is very important here. Make it look like done by a professional website development company.
Content
The right meat entices readers. Factoring in your target market is part of your web design plan and processing. The content must create the right blend to your design. It'll serve as guide to your audience where to go, what button to click, and most importantly, what your whole business is all about.
Most websites ensure that they provide quality content, why not live up to that standard? It's much better if you give something unique into the table.
Social media accounts
How to make things viral? Share it on social media. See to it that important postings on your website can easily be shared over social media accounts through buttons.
Consistency on the account names with your business should be taken note. For example, a site called ConvertBetter can have an account in Twitter and Instagram as @convertbetter or in Facebook as ConvertBetter. Linking these accounts to your site is a faster way of advertising and marketing.
Mobile adaptability
A site looks different in desktop or in mobile. If you found out that your competitor has no mobile view for their site, then it only means it's not updated – and it also means you have the edge. Audiences are using mobiles right now for convenience. The goal here is always to be in touch with the audience. Make your site more responsive to different platforms.
Blog engagement and involvement
Do you want to deliver more information to target audience? Make something like a blog for a small business. It offers your sites visibility, improve SEO, and absorb potential and long-term customers. You may want your visitors to comment and share your posts on their networks.
Some business owners who fail to run their websites by themselves tend to hire a company that believes deeply in this: We Make Websites ConvertBetter. Not only will you save time, but you can also compete better in terms of having more converts.
What not to put for better web design
Study the critics of your competitors' sites. Let them teach you what to do and do the opposite. Do not make the same mistake again and again.
Importance of looking for a better web designer
You'll get stuck. Dealing again and again to the same web designer without improvement will make your site lose its chance to compete. Why not look for another professional website development company like ConvertBetter. Take it to the next level.
Learning is not limited to studying in school and training camps, you can also get it from the people you are in contact with. This includes your competitors. Still, you have to remember that your biggest competition is yourself so always aim to be better than what you are now.
About the guest author:
Pauline Etcuban, understands the intrinsic attributes of making excellent content that suits the needs of every business especially when it comes online marketing. She can conceptualize and implement marketing plans, together with ConvertBetter, an expert of Online marketing company and Web designers helps her be a professional marketer.