On the eve of the New Year holidays, the demand for Cool Gadgets has traditionally increased, especially if they are useful, innovative and at attractive prices. Today we are pleased to present to your attention a selection of just such products from the world-famous manufacturer – Xiaomi. It is worth noting that many users are already familiar with the products under this brand, in particular, talking about Xiaomi smartphones, the demand for which is continually growing. Following the current trends and market needs, the manufacturer is continually expanding the range, introducing innovative home and health products to the market.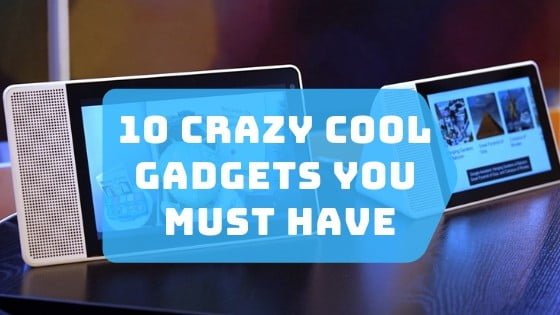 Also Check: Top 7 Coolest Military Gadgets Which You Can Own Now
Let's see who rules this Crazy Cool Gadgets list.
Xiaomi Mi Band 3 Fitness trackers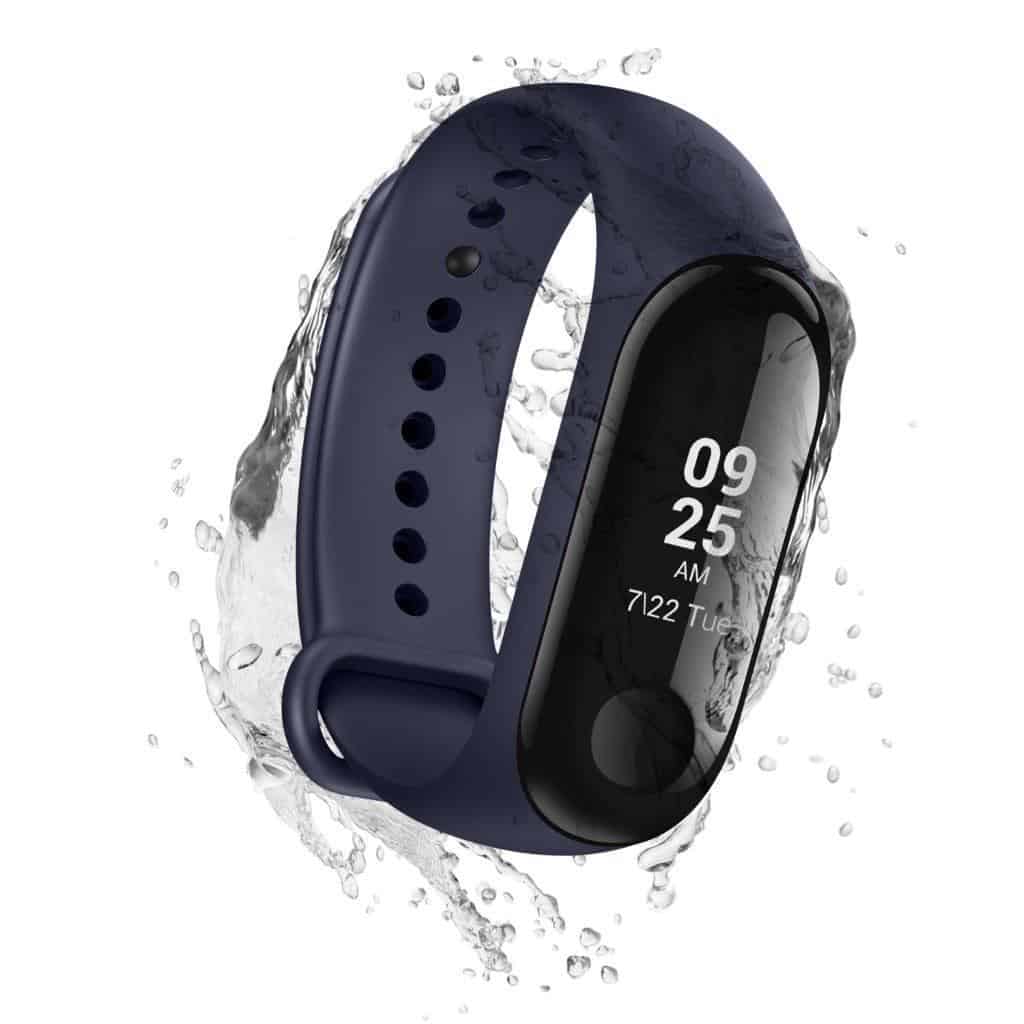 Xiaomi Mi Band 3 has a vast range of functions, including:
Instant message browsing
incoming calls/call denial
notifications, alarm clock with vibration,
monitoring of sleeping mode
data picture of activity in real-time
even reminder.
In regular use, the battery will last for 20 days.
Battery life is up to 45 days.
Convenient alarm system*.
2.5D glass Gorilla Glass 3.
IP 68 moisture prevention.
Amazfit Bip is a smartwatch with unique characteristics: with a weight of 31 g, the watch can work at a record time from one charge – up to 45 days (!), So you can use them both for monitoring during sleep and sports. The technology of a permanently on display will allow you not to miss notifications about calls, and other applications.
The watch is available in 4 colors.
Bluetooth: Bluetooth 4.0. support
Frequency response: 20 — 20000 Hz
Impedance: 32 ohm
The combination of two types of emitters helps to reveal their advantages fully. Accurate, detailed reproduction along with a wide range allows you to make the sound more natural and reliable.
We put the Amazon compact smart acoustic systems with the built-in Alexa Assistant first on the list, because, firstly, almost no one would like to have one, and, secondly, it is one of the most affordable. Guided by the voice of Echo Dot will give the opportunity to listen to news, music, podcasts, as well as recipes, weather forecast, traffic jams and much, much more – say so. For better sound quality, the speaker can be connected to external speakers via Bluetooth or an audio cable via a standard 3.5 mm jack. And another plus: Echo Dot will fit anywhere, having a diameter of 9.9 cm and a height of 4.3 cm.
Amazon Echo Dot acoustic systems of the 3rd generation cost 49, 99 $.
What we forgot to mention when describing the Echo Dot column is that through it you can control smart home devices – for example, smart light bulbs. The leading brand in this area is Philips Hue, and the "entry level" set of white, colored light bulbs and the control unit is an excellent opportunity to try what it is, by yourself or as a gift. The kit allows you to create the perfect color atmosphere in any setting, and the light can be controlled using voice commands through a device with an Alexa assistant, such as Amazon Echo or Echo Dot. Color settings can be set from a smartphone or tablet and then managed by Alexa.
Philips Hue White & Color Smart Light Bulb Starter Kit starter kit of two bulbs costs 99, 99 $
Let us not forget about another favorite digital assistant, Google Assistant – which is now to offer in conjunction with Lenovo's Smart Display screen. It makes it possible to watch videos from YouTube or other streaming services (such as HBO Now or Google Play), controlling the broadcast voice – for example, while cooking dinner in the kitchen. The Chromecast repeater is also integrated into the Smart Display so that you can stream video content from your smartphone. Other useful applications are possible: searching for recipes using voice commands and then showing on the screen, which is much more convenient than typing on a smartphone, and then scrolling through the instructions. Smart Display is also suitable for viewing news, showing the latest videos from Reuters or Bloomberg sites. Lenovo's bright display offers many other useful features, including video calls and the usual elements of a smart speaker, i.e., listening to streaming music, weather reports, and traffic information.
There are two versions of Lenovo's Smart Display 10-inch (worth $ 249.99, with full-HD screen resolution) and 8-inch (cost $ 199.99, with HD-screen).
What is the list of gifts without a decent drone? DJI Spark – just such a novelty, which is not ashamed to give to anyone. This mini quadcopter can be in flight for up to 16 minutes and transmit video from a distance of up to 1.93 km. Some valuable functions for improving the quality of photographs and video are this toy`s distinguishing features: image stabilization, "intelligent flight mode" (which will allow you to remove impressive panoramas from the air), and even automatic recognition of objects, to more accurately "reach the target. Finally, Spark will allow you to take a selfie at the command of a hand gesture (if you have a taste for such things).
DJI Spark quadcopter costs 315 $ on Amazon.
If Bose says that these in-ear headphones are "in the true sense of wireless," then that is the way it is. Compared to Apple AirPods, Bose headphones are not just without wires — they are not even connected. The user gets excellent corporate sound and up to five hours of work without recharging, plus another 10 hours with an external battery (included), as well as pads that protect against sweat and whims of bad weather. If you lose the headphones all of a sudden, they are easy to find using the "find my buds" function in the app on the smartphone.
SoundSport Free Truly Wireless from Bose costs 199 $ on Amazon.
Why should a home Wi-Fi router and a smart speaker be something separate? Netgear chose an original approach, combining both in the Orbi Voice device. It is a router and satellite receiver, which also serves as a home Wi-Fi repeater and smart speaker with a built-in Amazon Alexa assistant. The manufacturer promises Wi-Fi with a capacity of up to 3 Gbit / s and an area of coverage up to 418 square meters. Orbi Voice is also useful regarding sound quality: it uses excellent Harman Kardon speakers – a 3.5-inch front woofer and 1-inch high frequency.
Orbi Voice from Netgear costs 429, 99 $ on Amazon.
The newest 9.7-inch iPad is the most successful of all, proposed so far, and, of course, will be a wonderful gift. The thing is in the now proposed support for the Apple Pencil stylus (it is for sale separately). The new iPad is equipped with an excellent Retina screen panel, promises up to 10 hours of battery life and better performance thanks to the A10 Fusion processor.
The new 9.7-inch iPad costs $ 329 with Wi-Fi only and $ 459 with Wi-Fi and cellular.
About the Guest contributor: Melisa Marzett is a freelance writer and a contributor at findwritingservice.com on a regular basis. She is a cinema-goer, a good swimmer and likes knitting.