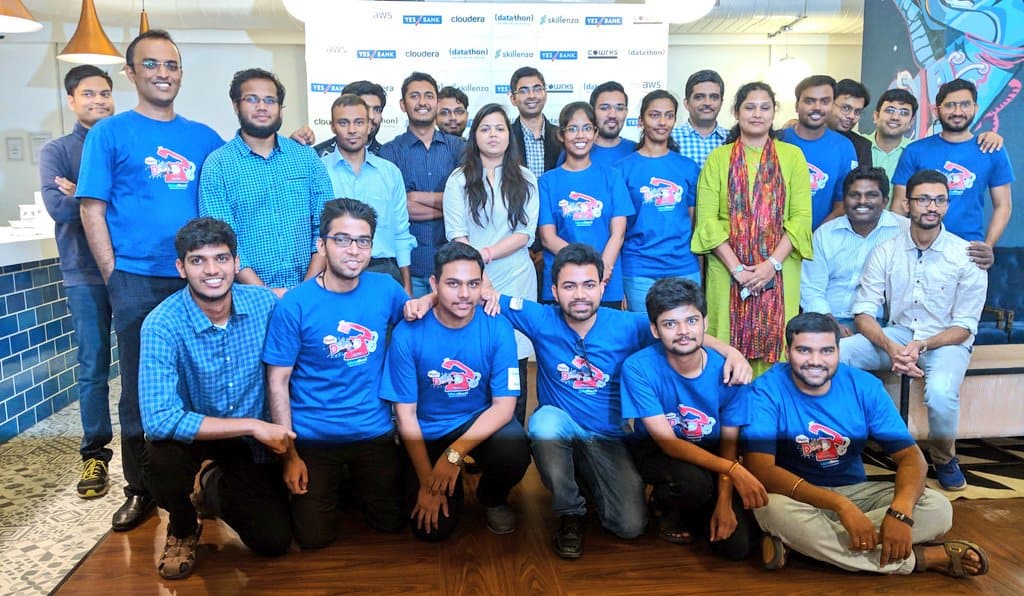 In the fast pacing world of the Indian IT sector, the emerging trends in technology seem to suggest a great positive trend. Companies are constantly working hard to enable themselves to reach out to the best of the capabilities that technology has on offer; in order better manage the business and satisfy consumer needs.
One such recent initiative is undertaken by YesBank. This bank was relatively new to the Indian banking sector just till a few years back but has not only seen a rapid growth but a growth that is backed by technological advances. The bank has often been noted to opt for unique ways over traditional banking, making it a hot favourite in terms of Indian banks that are expected to grow rapidly in coming years.
YesBank – continuing from it's ideology of innovation has come up with the idea of DataThon. YesBank believes that the data analytics techniques available with them, help in ensuring serving clients and customers with depth, sophistication and efficiency.
Data Analytics includes best innovative technological practices like AI (Artificial Intelligence), & Machine Learning.
Since the data analytics used by YesBank have the constraint of one sector I..e banking, the bank has come up with the idea of DataThon which is to include participation of students, as well as professionals from across the world – to join in and develop models that are data driven for across sectors.
The candidates shortlisted for the DataThon (which is around 200), come from varied backgrounds, such as the IIT's, ISI Kolkata and over 150 professionals from branded companies like IBM, Walmart Labs, Amazon, Siemens, TCS, Accenture, Infosys, Accenture among others.
YesBank feels that the Datathon will be an ideal opportunity to upscale the current state of technological innovation with regards to data analytics. The event will test the participants in real challenges – with support of over 30 data scientists to aid them in this process of identifying and sharing use cases.
YesBank's DataThon will host challenges and workshops at IIT Bombay's TechFest, with intention to go widespread with this message – across universities in India. This is done with the idea of spreading the message of technology's future potential and where we're currently to where we can be in the coming years.
The data science team at YesBank is therefore looking to elaborate on how data driven technology is the future. The prospect of this idea of DataThon gaining popularity is really high because this is not a sector specific event, it not merely focuses on the banking sector but the idea is to make it relevant to as many industries as possible.
Moreover, the indulgence of data scientists from across the globe not only ensures that the practical solutions that are derived from the event are relevant, it enables the solutions to cater to the global trends and not just local. In such times of technological growth, which is breaking boundaries of traditional progress, events like YesBank's DataThon are bound to generate interest from tech employees and tech enthusiast.