ASUS never fails to amaze its customers with the range of products they get into the market. Their smartphones, especially the Zenfone series is inevitable and one can't overlook them.  ZenFone Max (2016) is one of those unavoidable smartphones by ASUS. There are two variants available for this one – 2GB of RAM costing you Rs. 9,999 and the extra power variant with a 3GB RAM costing you Rs. 12,999.
The USP of Zenfone Max is its 5000 mAh incredible battery which also turns into a power bank for charging other devices. ASUS had introduced two new colours – Orange and Blue apart from the usual Black and White. We had used the phone for a month and here's our in–depth review for the same.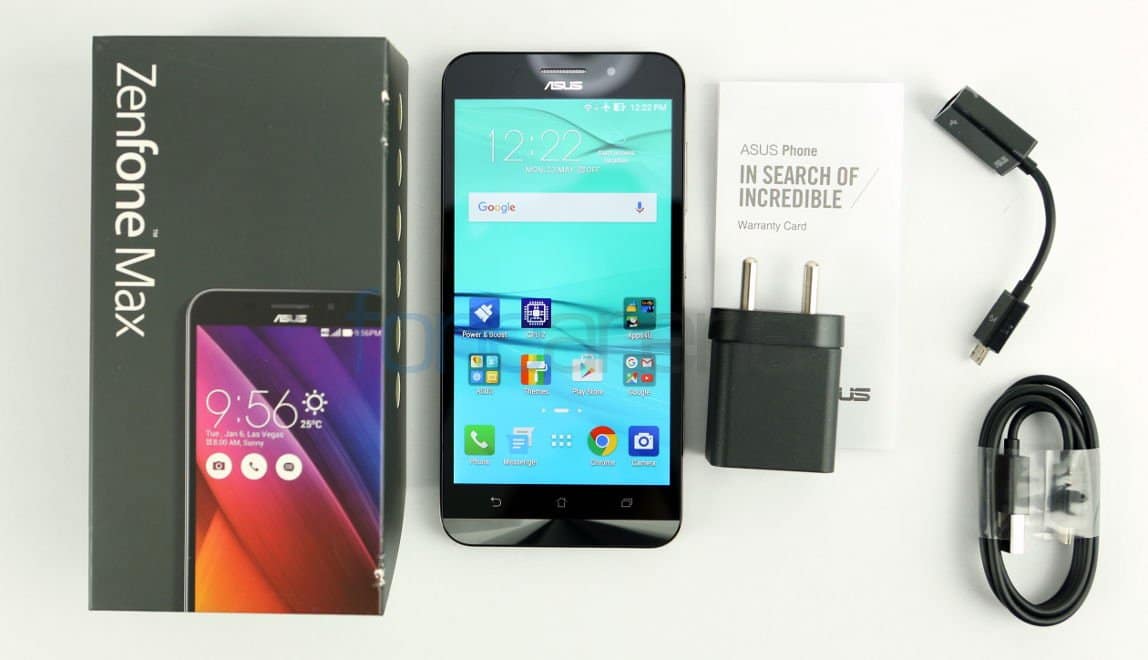 DESIGNING of ZENFONE MAX
It's a 5.5inch 720p IPS HD capacitive display which looks really sharp and vivid. Both the screen ends are easily accessible by the thumb for the one-handed operation which makes it feel not too big or not too small. Though it looks similar to the previous Zenfone Max but this one weighs 202g which is slightly more and feels heavier. Thanks to the 5000 mAh battery!
You have the touch capacitive buttons (not backlit) on the bottom of the screen. The standard earpiece at the top along with the secondary camera and LED notification light are also to be found on the front panel.
On the metallic rim surrounding sides of the phone. there are the volume and power on/off keys on the right. 3.5mm jack is placed on top. Micro–USB charging port along with the primary noise cancellation microphone sited at the bottom of the smartphone.  Zenfone Max has a curved design and is just 10.6 mm sleek.
Its faux leather back panel makes the grip really strong and gives a nice look to the smartphone. Also at the back is the primary camera on the top along with a secondary noise cancellation microphone. The embossed ASUS logo just sits below the camera in the middle and Zenfone logo down on the panel. Below the Zenfone logo is the loudspeaker mesh.
The back panel has a detachable cover which unveils the significant feature of this phone–it 5000 mAh battery. You'll find two micro SIM slots supporting 4G for both. There also is a microSD card slot accompanied.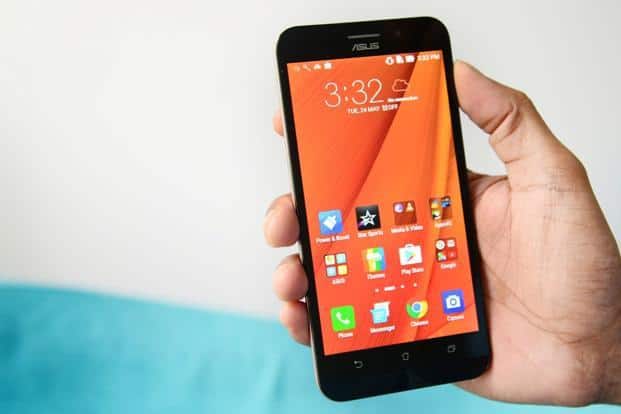 OPERATING SYSTEM
Zenfone Max 3GV variant straightaway comes out of the box with the latest Android 6.0.1 Marshmallow OS. It very well optimises the whole system with a custom ZenUI interface. There's a huge collection of applications even on this Zenfone which again is an unnecessary addition of apps by Asus. But thanks to its other technical specs this smartphone performs well in terms of app loading and isn't too tiresome to navigate through the applications.
PERFORMANCE
In terms of performance, Zenfone Max turns out to be good in this price bracket but if compared to other such smartphones, it's certainly not the best. It definitely has a superior and a powerful 1.5 GHz Octa–Core Snapdragon 615 processor which is considerably faster than its predecessor.
3GB RAM (2GB variant also available), GPU Adreno 405, an advanced 64-bit class gives absolutely no signs of lag in terms of response time. Heat does build up on the back with prolonged usage but that's common with every other smartphone as well. Make use of its auto adjustment feature for an enhanced CPU performance.
Zenfone Max surely has an improved gaming experience with high graphics quality. Both basic app switching and multitasking are easier and faster. Noticeable lags can be seen with heavier game usage.
CAMERA
13MP primary camera is equipped with PixelMaster technology accompanied with Dual-LED Real Tone flash.  The very pleasing laser auto-focus works rally well and even the macro shots are amazingly clicked. Focus on the subject is really quick in adjusting.
You get 14 incredible shooting modes to show off and a manual mode is for those experts. There's a natural colour balance maintained for all the photographs and no blurry picture quality.
5MP secondary camera with an 85 degree wide–angle lens at f2.0 brings out good quality selfies. Though it does not produce any high–resolution pictures but some good shots can be expected.
Both the cameras produce better pictures in bright daylight conditions. But there is lesser ability to shoot good pictures under low light conditions. Though the rear and front cameras are capable of shooting videos at 1920 x 1080 pixels, which isn't a shady deal.
Zenfone Max has a camera which is a bit more than average but not the best.
5000 mAh BATTERY 
The battery is a crucial part of our daily life. Be it to run toys, cars of smartphones. As the bars of our phone's battery starts to go down it kind of takes away everything. But this isn't the case with Zenfone Max. It has a massive 5000mAh removable battery which has the capacity run your phone days together.
Not just this, but the battery allows for reverse charging as well. This means that Zenfone Max functions like a power bank with the help of the provided OTG cable to charge other devices as well.  Battery easily lasts for 2 to 3 days with moderate usage and 1.5 to 2 days in heavy usage.
Power optimisation is allowed in Android Marshmallow yet the phone takes at least 3 hours to charge which is considerably a lot of time. The disappointing thing is the charger that's made available in the box which is much weaker according to the one that should have been provided.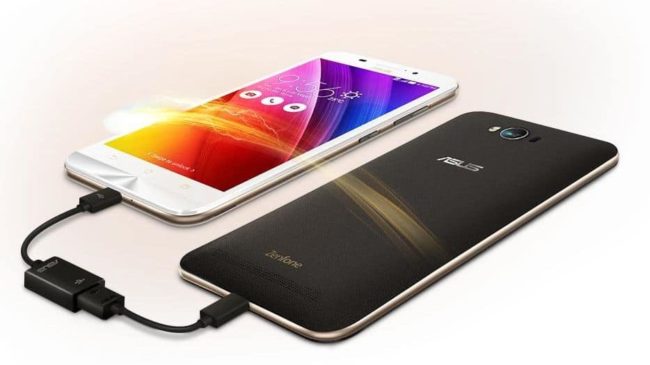 AUDIO & VIDEO QUALITY
The phone has a significantly loud audio but it's definitely not as loud as other same segment phones. The on–call quality seems to be the best, though.
Zenfone Max features a decent video quality. It retains all the colours even if tilted fully. It can easily screen full HD content. It also has a controllable colour temperature feature for the screen to make the screen look warmer or cooler. The in–built blue light filter is another added advantage for the protection of your eyes. Some other features include saturation adjustment along with making the screen turn fully into a black and white mode.
STORAGE
Good news for storage buffs! 32GB of internal storage is coupled with an external microSD card slot so now you can store all your data with an interruption–free experience. And credits to the hardware of the Zenfone Max, access to all your data is even lag free.
VERDICT for ZENFONE MAX
Zenfone Max falls under the mid–pricing category. It is nothing extraordinary but isn't even just a regular smartphone. It's a budget–friendly smartphone with a super duper 5000 mAh battery supporting reverse charging feature. Though it's not the best performance phone but has an extremely lag free experience. Rest is up to our readers to decide.
PROS
Value for money
5000 mAh battery
Functions as a power bank
Expandable storage
Nice built quality
CONS
No backlit buttons on the display
Cluttered with unnecessary app
Not absolute performance phone