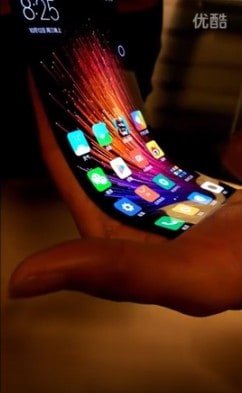 According to a report by The Verge, Chinese smartphone maker "Xiaomi" is now joining the race and is reportedly working on its own version of a bendable smartphone.
Such a device by Xiaomi made its public appearance over the internet through a 30-sec video that was posted last week. Though the video (courtesy of Gizmodo China) did not reveal the phone being bent but it rather displayed a bent screen being super responsive to touch.
Earlier this year, another Chinese company Lenovo became the first one to display two such futuristic ideas – a bendable tablet that becomes a phablet and a foldable smart phone that can be turned into a wearable device.
Such flexible, foldable and bendable smartphone displays are truly the future approaches.
Apart from Lenovo, Korean smartphone maker Samsung also has been working for years on its own foldable displays. Reportedly it is set to launch its first bendable smart phone in the year 2017.
And not to forget, even Apple has gone for patents suggesting that it's all set to develop the iPhones with curved screens. Samsung plans to launch its curved display smartphones before Apple launches their OLED iPhone display next year.