WordPress the worlds one of the most used blogging platform has released a much awaited update version WordPress 3.1. This version of WordPress was released on February 23, 2011 and is named after a Jazz Guitarist name "Django", his full name is Django Reinhardt. WordPress had a security update few weeks ago and now the 3.1 version which comes after major bug fixes and enhancements. This version is also special because of some new features like Floating Admin Bar in site, Revamped Dashboard with blue color scheme, Post Formats support, Cleaner editor panel. You can go ahead and download a new package of WordPress 3.1 or upgrade your existing blog. Download the latest version from here
You might find a notification message at the top of your WordPress dashboard, click on the upgrade link to automatically upgrade your WordPress from your old version. Since this version comes with lots of bug fixes and security fixes. So I recommend that you must update to to 3.1 to experience a safe functioning of your WordPress blog. If you are having problems in automatic update, then try manual update. Remember in the previous version they had more than 820 closed issues

New Features in WordPress 3.1
New floating admin/user bar on top:
If you are logged into your blog dashboard then you can find a admin navigation bar in your blog page. This is visible for both users and admin if they are logged in.

If you didn't like the new admin bar, then you can go to Dashboard>>Your profile>>Show Admin Bar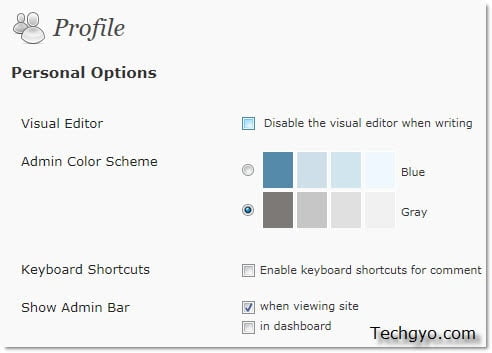 Redesigned linking workflow
Adding new link is much faster, and now you can find your old posts to link within the post. Previously users had to use WordPress insights plugin to have this feature of linking old posts, but now this is included as default. But you can't have other features of Insights Plugin like linking from Wikipedia, Google, News, Other blog, books and maps. Only linking of old posts within your blog is available in this Update.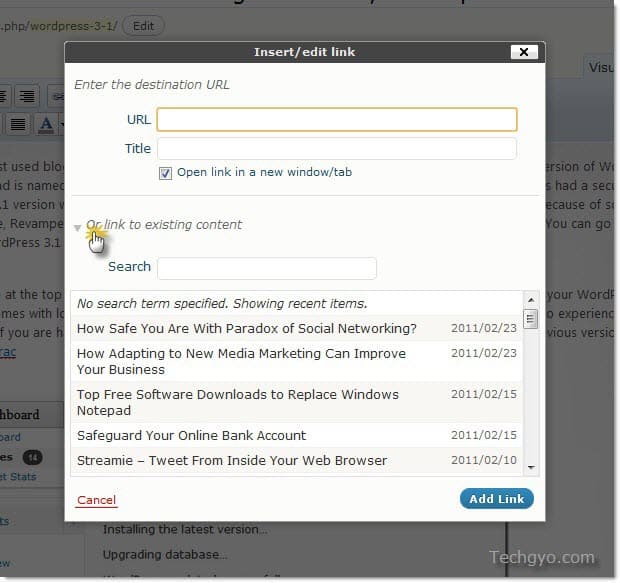 I'm sure you will enjoy those new features in the latest WordPress 3.1 version. Come back to read more about WordPress tips and tricks. Do signup for our free email subscription to get it in your inbox.