This post brought to you by Arcsoft. All opinions are 100% mine.

Whip App is a free social photo album app for iPad, Windows 8 and Android. The android version of Whip was released recently. With Whip App you can create photo albums and share it on social networking sites like Facebook, Twitter or also via email. Photo albums made with this app give you a real album experience. You can view slideshow of your album or you can view them manually like a real magazine. It's very easy to make photo albums using this app. Whenever you are in a mood to share your photos with the world, Whip helps you get them in a trendy album, customize photos and share them. Also you can add music from Whip's indie library. Holidays, adventures, special occasions etc. Let it be any occasion Whip helps you share stories of life's moments in just a few steps.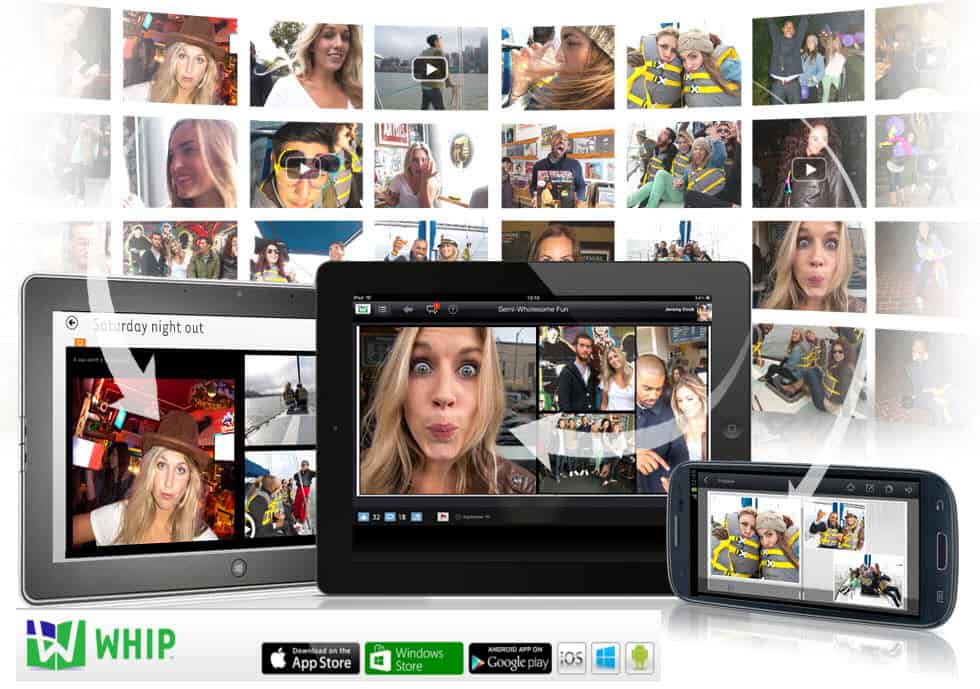 Creating Social Albums with Whip
With Whip, creating awesome photo albums is very simple. All you need to do is pick a few photos you want to share with the world, select a suitable album template and let Whip do the rest. You can select up to 24 photos. That's it your album is ready to be shared via facebook, twitter and also through email. You can also add photos from facebook in your album. Whip consists of various album templates, from old classics to trendy new styles including winter style and many more. Also you can crop, zoom, rotate and swap photos. You can also add text to photos and the cover. One can also add music to albums from Whip's indie library. And with WhipStream you can follow, like and comment on other Whipsters posts.
The video below explains how one can create gorgeous albums with this app:
How is The Whip app different from other social networking media and why should you download it?
You can always share a photo or video using social networking sites like facebook, twitter etc. But for passionate people who love to share their story with the world, sharing just photos may not be enough. With this app you can turn memorable moments of your life into gorgeous albums within a few minutes. You can also add music and video to your album with this app.  Once you have created your album you can share them with facebook, twitter and also through email. On recently released Android version of Whip, sharing can be done via SMS also. People can view your albums on any computer, tablet or smartphone and do not necessarily require the app to view your albums. This gives you enough reasons to get Whip App on your device and you may be already thinking to download the Whip App right now, but hold on a bit more and see for yourself what more you can do with this app. Apart from face book and twitter you can follow your friends and other Whipsters on WhipStream. Also, you can comment and like their Whips.
Holiday, Adventure or an Event, Whip shares your story of the moment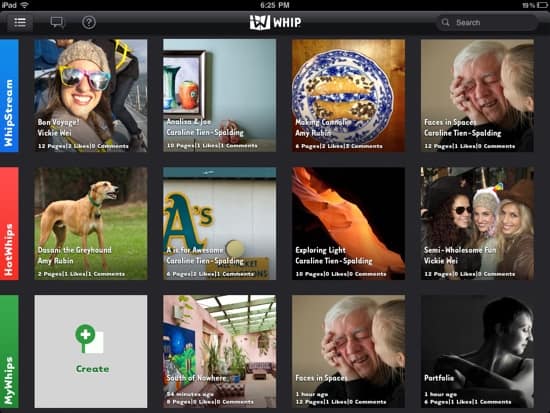 Whip Social Album – Whatever may be the occasion, Whip helps your memories to be shared in an awesome and gorgeous way. On occasions like weddings, birthdays etc. photos play an important role. These are events where people want to capture the moments in a unique and special manner and always want to remember those moments. Thus when it comes to such events, the Whip App can prove to be your best friend. Say you and a couple of your childhood friends meet after a very long time and want to celebrate Christmas together. Definitely your friends including you would want to remember these moments for the rest of your life, since you never know when you all may do it again. Well, Whip the app can make you dazzling albums and allow you share them with the world within minutes. And all you need to do is click and add some photos, select a theme and share your album.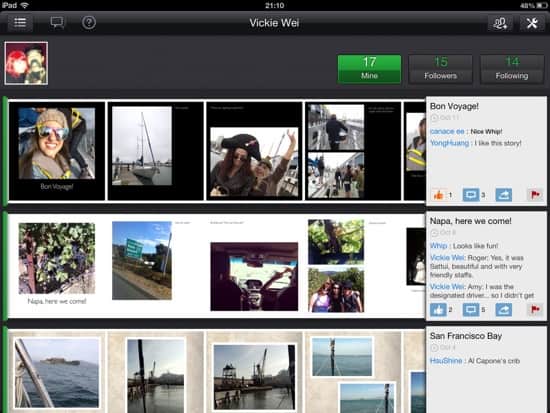 Checkout the awesome Whips from a rock band, The Killers on WhipStream.
Whip The App is for iPad, Windows 8 and recently released for Android too.
The Whip app was initially released for iPad and Windows 8. Recently the Android version of Whip was released.
With free iPad app you can directly use photos and video directly from your tablet. Also, it auto detects faces and magically positions your photos so that they fit in the frame.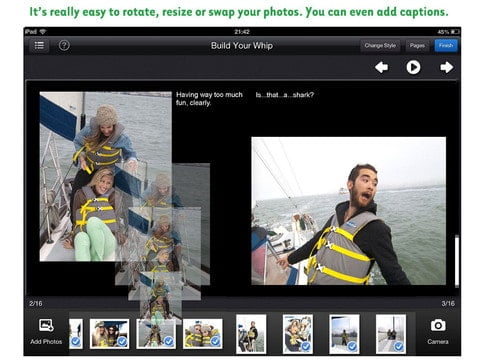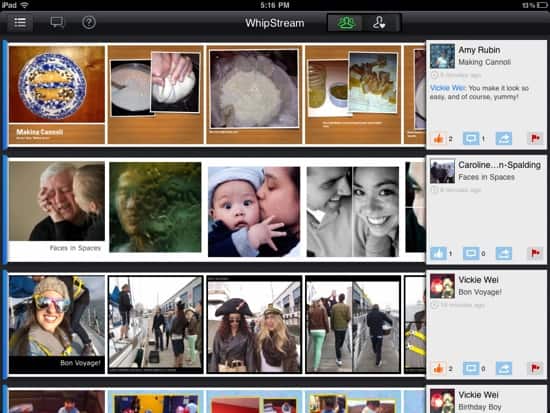 Whip app on your Windows 8 platform allows you to easily create social albums. You can edit, arrange your photos to the best suited templates and share them via twitter and facebook.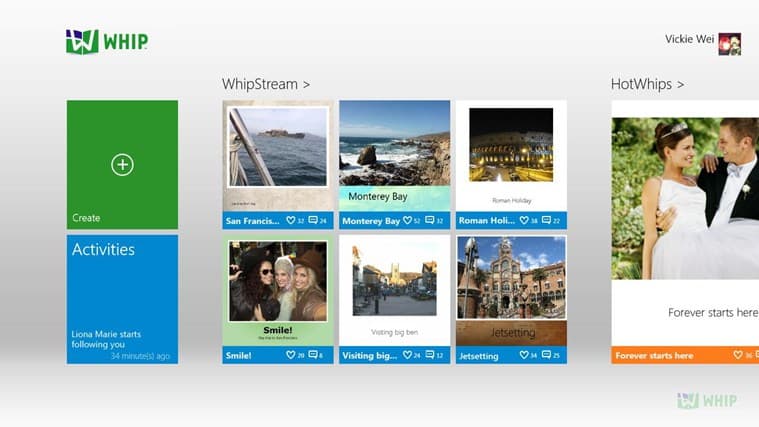 Android version goes a step ahead and allows you to share your story via SMS. Also you can create your social photo albums with Whip.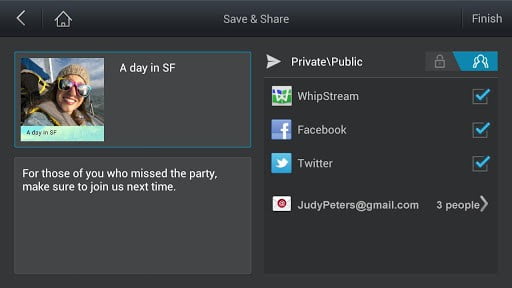 Final Thoughts
The Whip App is an awesome app to get your photos into various beautiful album templates and express your story to the world. Making social photo album with Whip is very easy. Whip App gives you a new sharing experience via WhipStream and social networking sites, facebook and twitter. Going a step ahead Whip allows you to share through email and SMS. For a cause you believe in or a fun time you had, Whip Social Album app is available on iPad, Windows 8 and recently on Android to tell your story to the world.