Digital Documentation has seen Adobe Acrobat lead the software industry for the past two decades in its development and management. The Pro DC is considered a "next-generation" tool fraught with power as features mean to provide greater efficiency and productivity, assisting those using the software to maintain a more organized establishment.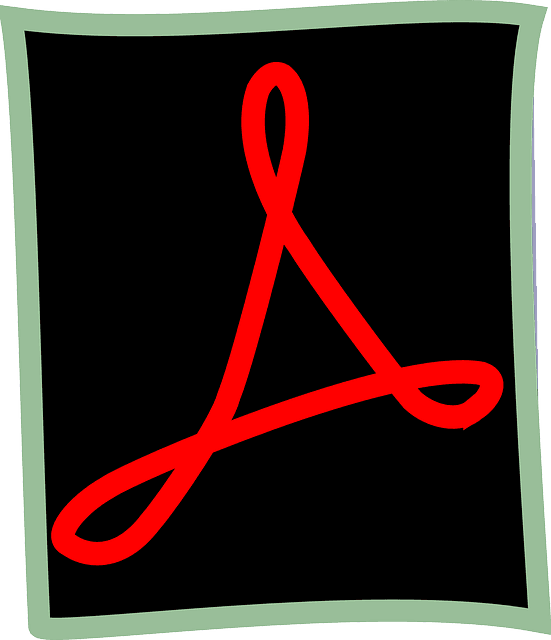 Before the filing format of PDF (Portable Document Format), documents would display on operating systems and varied devices differently. John Warnock, the Adobe co-founder, was responsible for the PDF concept.
Before the breakthrough, formatting that was time-intensive and involved extensive effort would go from one platform to another with frustrating outcomes.
Adobe Acrobat – learn details concerning the software at https://learningcurve.co.za/adobe-acrobat-pro-dc/, resolves to allow documents to remain intact with the original formatting across each platform when viewed. With the tool, users can decrease file size with no fear of quality degradation.
These provide a sense of security, given the fact, you can create a "tamper-evident" or "read-only" option. These are beneficial for legal or medical documentation. Let's dive in for some more advantages of this software tool.
Advantages Adobe Acrobat Affords Its Users
Acrobat Pro 2017 and Acrobat Pro DC differ in that DC comes as subscription software. That means you pay a fee each month for using the software instead of a one-time sum.
A subscription service means that you afford advantages not available with other plans or versions. Some of the extra benefits include:
Acrobat's most current variety as soon as it's available.
Adobe Cloud for sharing/storing files, in addition to the capacity to follow through with workflows to the point of sending and tracking the documents plus receiving e-signatures.
Features available only through Acrobat DC like improved edits, creation of forms, plus the opportunity to send/track and receive back a digital signature, plus so much more.
Looking more closely at the varied features, you can see how valuable the subscription services are for the software over the single-price option for those working with digital documents. Some of the highlights with the service include:
Editing files with much greater capacity.
When files in PDF need updating, like outdated contracts or other reusable forms, users often find the Microsoft Word version to be unattainable. Often the feeling is that the file would need retyping for updating in Word and then resaved to the PDF file, but that's unnecessary.
The Acrobat Pro DC series lets the user make an editable PDF document changing all the content, whether text or images in the file. Text matches against generated custom fonts in the program, and components in the document can drag these where you want them for ease and convenience.
For those who find a Word template or even a paper form ideal for your establishment pending some minor details, Acrobat has an easy process for using these tools with the "PDF form creation" feature.
There is further integration with Office 365 and Microsoft Office. With Microsoft Word, you can make a PDF from any ".docx or .doc" file using Acrobat in a mere click, plus the reverse is true, turning a PDF into one of those docs, or Excel or PowerPoint with no complications. Go here for guidance on editing a PDF.
For those on the go, there is Adobe Cloud
You will have the ability to access and store files in the cloud, offering "20 GB of storage" with integration with Microsoft OneDrive, Dropbox, and Box. That means using your mobile to accomplish varied tasks, including sending, receiving, or revising, from virtually anywhere.
The Adobe Scan, found for Android or iOS, will allow scanning forms or documents using a mobile device, readily turning these into PDF files. Optimization of Acrobat means touchscreen operation, making the function easy on the go.
Obsolete paper signatures
Among the most profound features of this software are the provisions for collecting electronic signatures. There's no need to pass out paperwork to be returned, instead sending a PDF with a form needing the signature in the email. The user can even add in any pertinent missing information before signing using even their mobile with an Adobe tool – "Fill & Sign."
The person in charge of collecting the signatures can keep track of those who did the paperwork and those who still need to return the forms with automatic retention of the records.
Final Thought
Adobe Acrobat presents as exceptionally powerful software to manage and create digital documents and forms for countless purposes. With the editing capacity and Microsoft Office compatibility, your efficiency has optimum enhancement with drastic improvements in communication and the ability to gain a smoother grasp on the operation of your organization.
With more companies providing a remote working environment, the cloud allows storage and access with ease from mobile devices with optimization, creating the ability to work from virtually any location with a user-friendly interface. Security is a priority and is maintained with the "read-only" and "tamper-evident" options, especially advantageous for the legal and medical industries but can have use with any establishment where privacy is a concern.
You can use "Publish Sensitive Information" for varied restrictions, including the ability for redacting data, inability to edit/copy, and for password-protection capabilities. It also gives you control over whether you want the form to be printable. Adobe Acrobat means providing user-friendly, safe, and secure software for your specific business (or individual) needs.