Asus has been kicking off the low-cost smartphone war in India for a very long time. The year 2014-15 was quite popular with the advent of Zenfone models; however, none of those were as successful as any other phones on the market. Not anymore! Asus is now concentrating on perfectly capturing the Indian market with the needed features and rock bottom prices. The strategy has worked well for several brands and we understand that it's hard to pull off each time, but the Asus Zenfone Max M1 Pro is a special edition!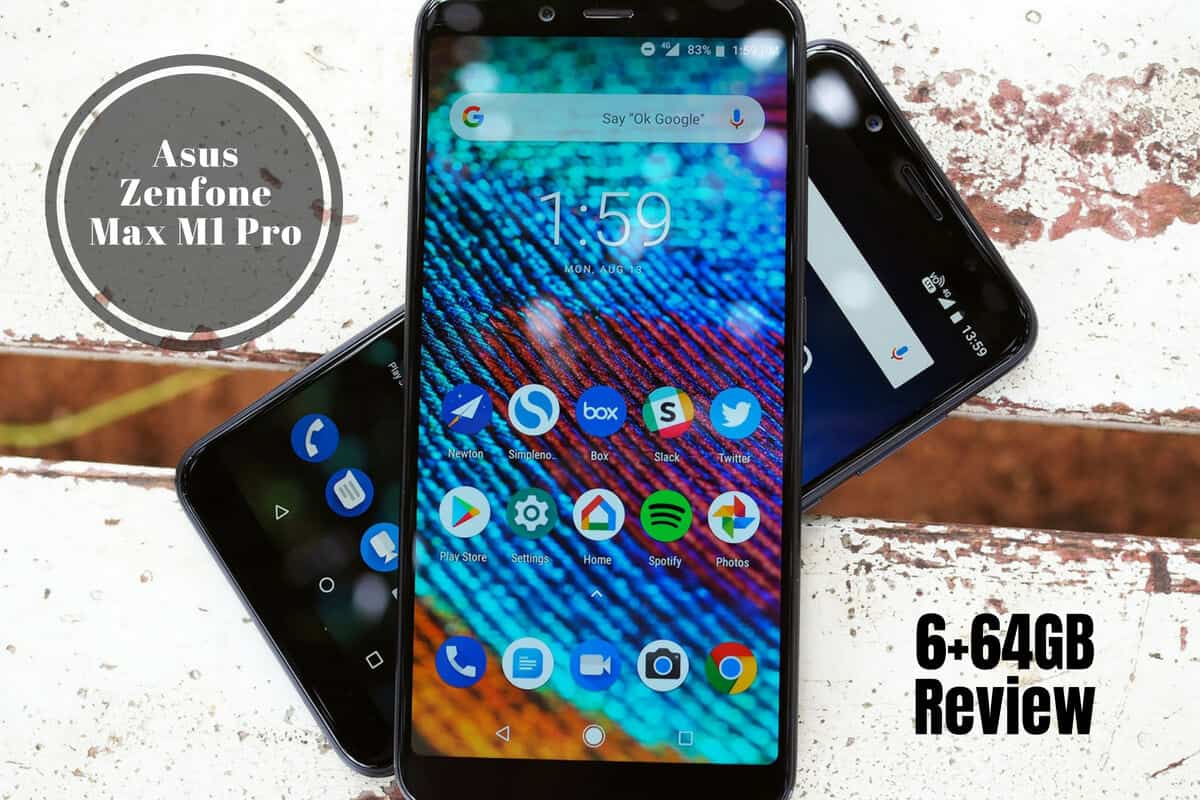 (This image is for representational purposes.)
Here we bring to you the much-needed review of the Asus Zenfone Max M1 Pro after 15 days of usage. To be honest, this one's all new and improved as compared to the previous versions.
Good Looks
The Asus Zenfone Max M1 Pro is a good looking phone that features an all-metallic finish with a non-slippery but a smudgy feel. Having a massive battery makes the phone feel a bit heavy. But, it is sturdy without being thick despite a huge battery.
On the back panel, you can find a fingerprint sensor, dual rear camera setup as well as LED flash. On the bottom side are the speaker tray, 3.5mm headphone jack, and the micro USB port. Towards the left, you can find the SIM, as well as SD card tray and on the right, are power and volume buttons.
Also Read: Review of the All-New Asus Zenfone Max Pro M1
Excellent Display
With a 5.99 inches screen size, the Asus Zenfone Max M1 Pro comes with a full HD+ display. The screen resolution is 2160×1080 pixels with an 18:9 aspect ration. The display comes with rounded corners and a thin bezel to give it an elegant and sophisticated feel. There's a vibrant color reproduction and viewing angles are also great. However, the screen doesn't come with a corning gorilla glass. So, you better get it tempered right after the purchase.
Smooth Performance
Clocked with a Snapdragon 636 SoC processor and Adreno 509 GPU, the overall performance of this smartphone feels absolutely fluid. The apps run lag free, gameplay is smooth, no frame drops even on the higher settings but the phone may heat up after some time. Heating issues are pretty genuine with, I guess, every phone. It's a machine and it may get warm depending upon the usage.
The specs are powerful, the user experience is fluid, multitasking is great and you can also better optimize the smartphone with several internal gestures.
Also Read: Asus Zenfone Max Pro M1 vs. MI Note 5 – An in-depth Comparison
Improved Software
Custom ZenUI, as well as the apps, have been ditched on the Asus Zenfone Max M1 Pro in favor of the much-preferred stock android. It is flawless. The smartphone supports Android v8.1 (Oreo) operating system which runs pretty smooth.
The fingerprint sensor is improved. Even the facial recognition feature is faster in comparison with the previous versions. All in all, the software is pretty decent and in accordance with the modern needs. However, we observed that unlocking is a bit difficult under low light conditions, particularly at night.
Crazy Storage
With the previous variants being 3 GB and 4 GB with 32 GB and 64 GB storage, Asus is now out with a 6 GB RAM variant too.
The 6 GB RAM version is coupled with 64 GB of internal storage which is also expandable up to 2 TB. That's insane, right? You get a dual-SIM tray with a separate cut out for SD card so you do not have to compromise on the storage as well as connectivity.
Also Read: Why You Need Cloud Storage For Your Data
Better Audio
The Asus Zenfone Max M1 Pro comes with a single speaker which is loud enough, however music sounds a bit distorted on the highest volume.
The phone doesn't come with an in-box headset. But, you still get a Max Box (to intensify the sound) which is a handy accessory to puff up the quality.
Massive Battery Life
Like many others, the battery is non-removable but the life is pretty massive – 5000 mAh is what the new Asus Zenfone Max M1 Pro comes with. This will give you a full day's back up despite a lot of streaming as well as games and other activities.
Camera Quality
Both primary, as well as the secondary cameras, are clocked with 16MP settings accompanied with LED flash and a 5mp depth sensor on the rear. You get several modes and settings to click some decent pictures. Video recording is at 4k on the rear and 1080p on the front. The daytime shots pop out some really beautiful colors however details aren't too sharp at night.
There's no shutter lag in the pictures but videos face a lot of focus shift. However, the company has promised to bring out software improvements with the required updates right after public sales.
Also Read: 20 Camera accessories completing a photographer's kit
Verdict
Pros
Excellent display & design
Better performance
Decent camera quality
High capacity battery life
Cons
No corning gorilla glass
EIS (electronic image stabilization) is missing
Face unlock isn't speedy at night
Priced at Rs. 14,999, it's a value for money smartphone with some impressive features. Plus, it doesn't really has any competition. The phone is of decent quality. And, Asus has made a solid effort with this phone to push it into the Indian market without any hassles. The phone is exclusively available on Flipkart and you can purchase it HERE.