Voice over IP refers to the set of technologies that enable the routing of voice communications over the Internet or a computer network. In order to place calls via VoIP, a user needs a software based sip phone program or a hardware based VoIP phone. VoIP has revolutionized the world of telecommunications and it is on the track to become the most popular form of voice communication. Great cost savings offered by VoIP system are very attractive both for businesses and individuals. Since the demand for VoIP service is increasing, today many wholesale VoIP providers offer VoIP Internet telephony solutions to residential and commercial customers. VoIP service providers utilize packet-switched telephony to transmit calls over the Internet as opposed to the circuit-switched telephony used by the traditional Public Switched Telephone Network (PSTN).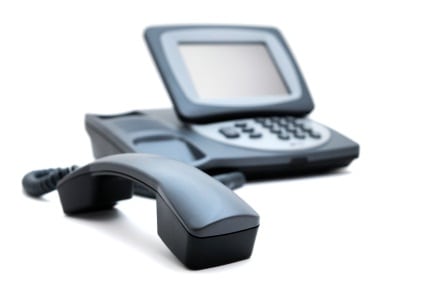 VoIP market highlights
VoIP service market is growing tremendously and the major factor driving the VoIP services market growth is its price performance. Today VoIP service finds its application across end-use segments, because it provides features, like rich media and voice quality and phone number portability. According to the report released by Transparency Market Research, the global VoIP services market was valued at USD 70.90 billion in 2013 and is expected to reach USD 136.76 billion by 2020, growing at a CAGR of 9.7% from 2014 to 2020. This statistic proves that VoIP is on the track to replacing landline communications entirely.
Voicebuy- a trustworthy wholesale VoIP provider in the market
Nowadays the competition between the VoIP providers offering high quality service is becoming extremely intense and leaders of the market are those who are able to offer residential and commercial customers a wide variety of services at affordable prices. Exploring VoIP review websites, like voipreview.org or voip-info.org will help you find leading VoIP providers in the category, you are interested in.
Voicebuy, which is among the top 5 wholesale VoIP providers for 2014 ranked by 1010PhoneRates.com, is one of them. The company was selected for the 2014 Best of Wilmington Award in the Wholesale VoIP Provider category for the second time (http://www.i-newswire.com/press-release/voicebuy-wholesale-voip-provider-receives-2014-best-of).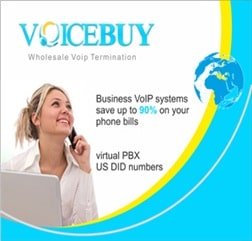 The geographical scope of the company is broadening, as customers value high quality and affordable VoIP Termination services. Voicebuy offers its customers a wide range of VoIP services, which allow them to make significant cost savings on their daily telephone bills:
Hosted PBX– helps businesses build their own business telephone network and make the communication between their offices in different countries effective.
Mobile dialer – a software application for those who use mobile phones as a way to make and receive VoIP calls.
Business VoIP – combines and simplifies business communication tools.
SIP trunking – enables the direct connection between company's private branch exchange (PBX) and Internet telephony service provider (ITSP) through VoIP technology.
VoIP Switch Partitioning – allows customers and carriers to establish their own ITSP services without making any costly investments or hardware installations.
Voicebuy reseller program
Voicebuy VoIP resellers program is a great option for people who are looking for an easy way to start a profitable and fast-growing business. This product allows customers to register in the company's website, get their own website and provide VoIP services without making any global investment. There is no any special criteria to become a VoIP reseller and it doesn't matter whether you an individual or an organization.
Referring to the future plans of the company, the president of Voice Trader LLC noted, "There is good news for Voicebuy customers, we are going to introduce new and more sophisticated features for business sector by the end of this year."
Tips for choosing a reliable VoIP provider
Choosing a reliable wholesale VoIP provider can be an essential step for the prosperity of your business in today's extremely competitive market. You had better make a good research, gather as much information as possible about VoIP providers and the quality of services they offer and then make your final decision. Here are some guidelines to help you make the right choice concerning your VoIP provider:
Read an online review of VoIP services offered by different VoIP providers
Make a research to find a VoIP provider which has the features that fit your needs
Consider plan details and costs offered by VoIP providers
Pay attention to voice quality
Consider the above mentioned guidelines thoroughly to choose a trustworthy VoIP service provider, thus making your business communication more effective.