Vend is POS (Point Of Sale) software system for all type of business whether big or small. And the best part, everything is on cloud. Search, upload and sell your product without any much effort. You can track products in one or more stores, enjoy the real time reporting feature and much more. Vend helps you grow your business in many ways at fare price.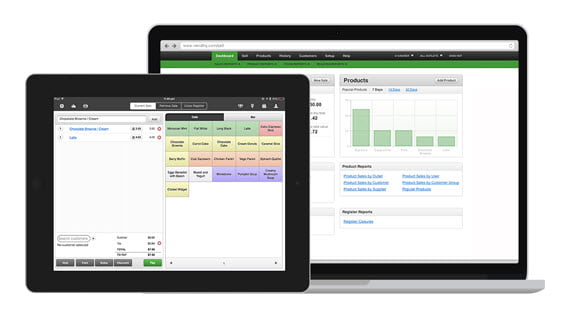 What is Vend?
Vend is a software system for managing sales through POS (Point Of Sale) method. Cloud technology is used and everything is carried out online. However, if internet is unavailable Vend syncs the work done offline as soon as connection is up and running again. Think Vend as your online cash register with much more features!
Who can use it?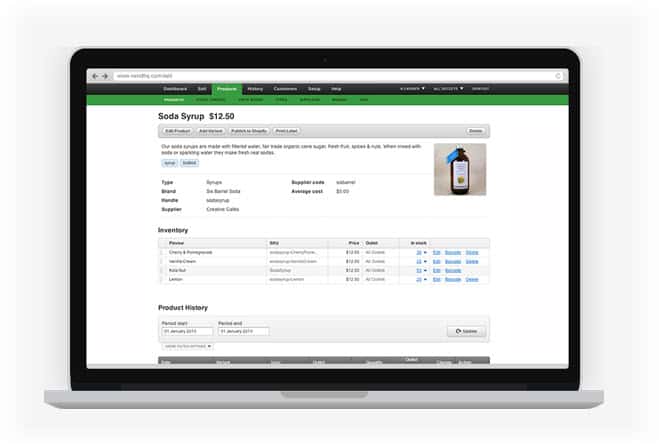 All types of sellers ranging from very few products and customers to corporate networks with many outlets and products/customers upto 50,000.
Now since we took a look on who can use Vend lets glance on its working style.
How does all this happen?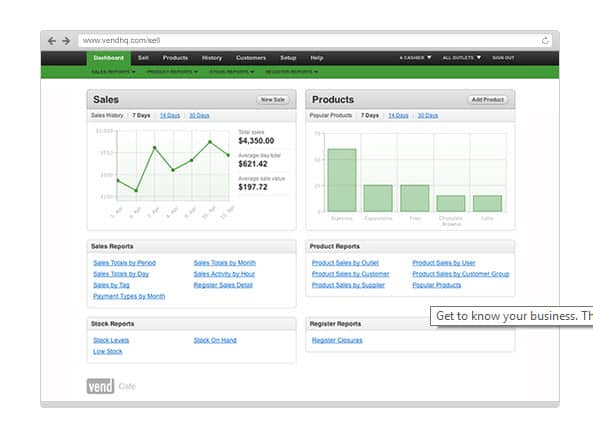 Vend is a complex online cloud based software for POS (Point Of Sale) markets. Sellers can do a lot of stuff with Vend with much more productivity compared to conventional working method. Vend helps sellers to track inventory and products across stores, monitor sales performance in real time add/remove products from lists and accept payments in multiple methods. Once a product is sold it is billed in Vend and payment can be accepted in many ways.
Vend makes it possible for sellers to set up custom buttons and accept payment in following methods,
Apart from these the seller can accept payments by any methods deposits, partial payments etc. Debit and Credit cards payment methods are also supported with Vend.
Any special hardware required?
Vend works with PCs, iPads, Mac with latest hardware like barcode scanners, cash drawers etc. Sellers can use their existing POS by taking the data to cloud with Vend and also use existing hardware provided it is supported.
For multi-store corporate business Vend can be of great use. Such sellers can monitor their inventory in real time alter variables quickly in any of the store locations without physically being there.
Vend provides more
With Vend sellers can engage and keep customers interested in their business with loyalty programs. Yes, Vend helps sellers setup loyalty programs and track customer loyalty to know their top customers.
Customer Support
Boasting a non-ordinary customer support, 20 hours a day, 7 days a week customer support is made available to Vend users with offices US, NZ and Australian time zones. Vend customers are encouraged to rate Vend with every support they get from Vend and publish ratings publically. Premium support is also provided by Vend to its customers.
Advantages
Vend provides its clients a large feature spectrum and toolset to work with. Cloud based and hence sellers can login and work from anywhere. Moreover, Vend supports offline business whenever internet is down and syncs instantly when back online. Sellers can accept payments in standard payment methods as well as custom methods. Works with majorly used hardware across the globe. And more importantly Vend provides extensive customer support to its customers. Lot more than a conventional cash register, isn't it?
Vend is a comprehensive business tool for every seller however small or big.
For more information have a look at Vend website