There are specific reasons for companies to choose productivity services that are cloud-based. Most enterprises want increased business agility, supporting mobile workers, and latest technological updates. All these reasons permit businesses to have enough time to concentrate on their core operations without worrying that their network or system may have been compromised. Microsoft Office 365 can take good care of people's businesses, and it can be considered an ideal solution provider for IT business.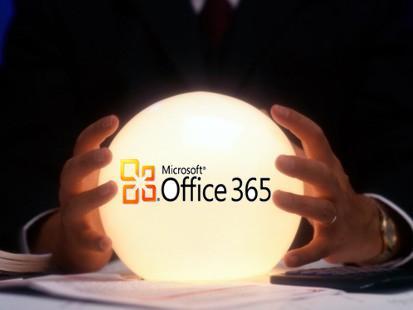 Microsoft Office 365 comes with various capabilities for business such as collaboration, email, calendar, and it has been offering enterprise-class productivity for over 20 years. With hundreds of millions of users, there are lots of reasons for companies to use Microsoft Office 365. Here are some of the most important ones:
Privacy above everything else
Office 365 makes use of secure mobile access and state-of-the-art data centers to store customers' data. Its clients will know exactly where their information is being kept; they can manage who has access and what can Microsoft do with the data. Microsoft is concentrated on offering enterprise-grade, feature-rich production solutions, as well as excellent software services.
Office 365 doesn't recycle a user's personal information and it will never use it for marketing purposes
A customer's information can only be used to offer services back to the users
There's a transparent distinction between consumer services  and business needs
There's a privacy policy that explains very clearly the way a customer's data can be used
Clients have the right to know the people who are given access to their data thanks to a granular permission feature available
?Top security
Office 365 was designed to meet the security requirements of the world's leading businesses; their security-aware engineering and strong governance have managed to convince other companies that Microsoft is excellent for IT support. The Security Development Life Cycles guarantees that the rules are being respected and that the best security practices are being applied at every stage of delivery and development.
To stay protected and far away from unknown threats, Office 365 monitors its services proactively. In the Office 365 program package there the Forefront Online Protection for Exchange included, that protect companies from spam and viruses.
Complete access to content anytime, anywhere
Workers must stay productive in all circumstances. Hence, Office 365 delivers an optimized and consistent experience to employees on their PCs, laptops, tablets, and phones. By having Microsoft Office on a desktop, you can work offline in perfect safety and finish your duties on time. Documents and archived emails are readily accessible to workers, permitting them to stay productive without having to use the internet.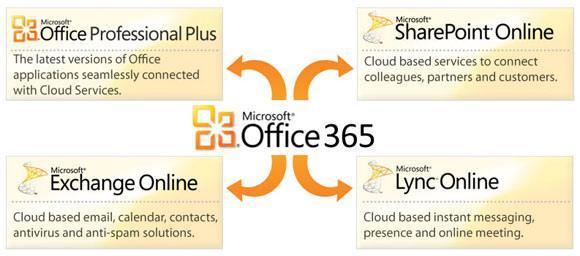 A wealth of capabilities at your fingertips
No other cloud output service can live up to the expectations of Office 365. Thanks to an industry-leading email feature powered by Exchange online, video and one-click voice conferencing via Lync Online, and strong SharePoint Online team collaboration, Office 365 has proven to be excellent for business. All these online servers can be seamlessly integrated with other Microsoft Office apps that users use on a daily basis. Microsoft has been struggling for decades to perfect its productivity apps, and it has finally achieved all its goals.
Easy to understand and manage
When clients choose to move to the cloud, their main demand it to give users an output solution that reduces ramp up time. This experience can be provided by Office 365 because online, mobile and desktop apps share a steady experience with common Office apps, thus offers users instant accessibility. Employees are free to use Office 365 immediately, since it is built upon on-premise versions of SharePoint, Office, Exchange and Lync. Companies receive flexibility and simplicity from the cloud, while at the same time improving functionality user's needs and expect.
A company won't be able to relocate all its data to the cloud at once. With the help of Office 365, clients are free to select between an on-premises solution, cloud environment, and a hybrid environment that incorporates cloud services into the IT infrastructure. Customers will be allowed to relocate users to the cloud, thus keeping others for operational or compliance reasons. Basically, Office 365 gives customers all the time they need to relocate and do what's best for their businesses. In case you're having doubts and you'd like to know more about the excellent features of Office 365, maybe you should choose IT support in London to help you make the right call.
Guest post by Davis Miller