Screen Capture is a must-have software for bloggers, developers and designers, it is required to get the screenshots of the app or any elements of the windows. Developers introduce their app with the screenshots and bloggers use screen capture tool annotate some interesting tips and trick share on their blogs. Here we have listed free screen capturing software which are alternative to Snagit screen capture utility.
Tip! Trick to Use Teamviewer without installing.
Also Read:
List of Free Screen Capture Tools that are alternative to Snagit
PicPick is a free screen capture tool that is alternative to snagit and allows you to do multiple tasks, it's like a one-stop app for a graphic designer where you get various tools including screen capturing module, image editor, color picker/ palette, screen ruler, whiteboard and protractor etc. It can capture an active window, a region, scrolling window or webpage and freehand, it also supports Auto-scroll as well as dual monitors. You can create shapes, arrowed lines and speech bubbles in its advanced image editor. PicPick snagit free alternative also consists of horizontal and vertical screen ruler and a screen magnifier. PicPick is compatible with the most recent operating systems such as Microsoft Windows 7 and Windows 8. PicPick has also released its portable version which could be downloaded with PortableApps Platform.
ScreenSnag is easy to use as well as light screen capture tool by wolf coders to capture your screen. It is the free alternative to Snagit and allows you to capture the whole screen, a particular region, a window, or an element on the screen with a mouse click or hotkey. By using ScreenSnag you can capture the screen in moments with quite useful options including timer option for interval capture, border, cursor visibility, scaling and sound and many more.
ScreenHunter Free is an advanced screen capture tool that comes up with various options. It can capture your active window, scrollable web pages, webcam and video. Along with this it has many useful features including auto-capture, delayed capture, copy to clipboard, hotkey and many more. This software is compatible with both 32-bit and 64-bit versions of windows. It work as snagit alternative. ScreenHunter has a pro version that has many awesome options and features for a professional capturing.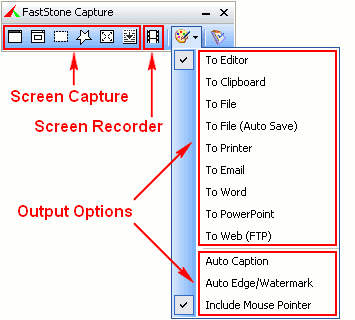 FastStone Capture is a free alternative to snagit and light app that let you capture as well as annotate all the elements of the screen that includes windows area, menu, rectangular area, fixed regions, freehand selection, and scrolling web pages etc.. You can save the captured elements in BMP, GIF, JPEG, PNG, TGA, TIFF and PDF file formats. It includes editing options such as resizing, cropping, sharpening, arrow lines, highlights, edge effects etc. It also consists of some useful tools including screen magnifier, color picker, and screen ruler.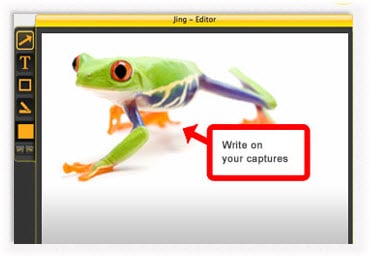 Jing is a cool screen capture tool for taking screenshots and annotation, it is Snagit free alternative software by TechSmith. Jing can capture a whole window, specific windows element or a region in seconds with a single click. You can add a text box, arrowed line and also highlight the specific area while editing. You can also record video in jing and share it on screencast or facebook.