The conventional Computers and Laptops have been going through a bit of overhaul with the increasing demand of more portable devices because people want to use their laptops on the go and with the all the hype around the ultra portable mini computers, the Netbooks, all makers have been bringing their own version of Netbooks to lure the target audience which makes it very confusing for the average user to choose the best of them all so today coming to your rescue we bring you the Top 5 selling Netbooks and the reason for their greater market sale and why one of them should be your choice when buying a new Netbook.
We're here to help you with best netbook models available today.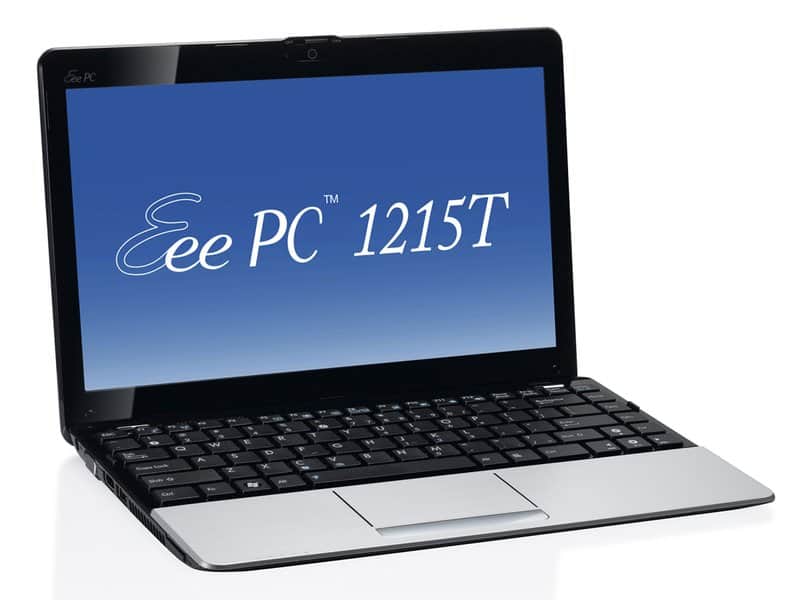 We have come to expect great Netbooks from Asus as arguably they have been the minds in getting the first netbook on the horizon and they are the one who have the best netbook on the market right now.
The Asus Eee Pc 1215PX comes with great build quality and same holds true for the keyboard and touchpad. While the connectivity and the screen resolution is not cutting edge but it is still not a big deal in the Netbooks range. The battery life is pretty awesome to say the least.
Processor — Intel Atom N570 Dual Core Processor 1.66Ghz
Hard drive — 250GB SATA Hard Drive (5400RPM) + 500GB Free Web Storage
Memory — 1GB, 800 MHz DDR2
Chipset — Intel GMA 3150
Operating System — Windows 7 Starter
Graphics — Mobile Intel GMA 3150 (integrated)
Dimensions (WD) — 10.3 x 7.0 inches
Height — 1.0 – 1.4 inches
System weight — 2.76 pounds
Screen size (diagonal) — 10.1 inches
Pros
-Great performance
-Battery Life is awesome
-roomy touchpad and keyboard
-great build
Cons
-A bit bulky
-Hollow-sounding speakers
-Mediocre Webcam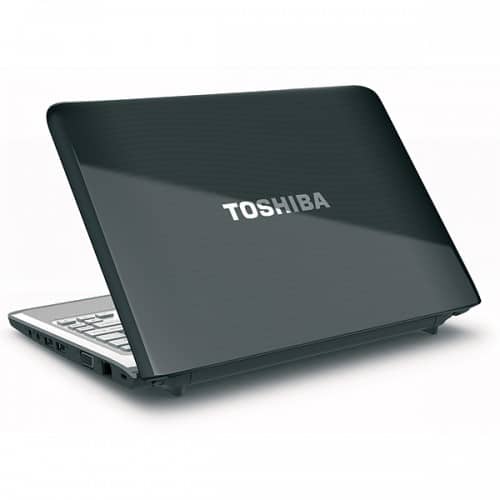 The Toshiba Satellite T215D S1140 is one great Netbook and if you want some great horse power in your netbook then this is the one for you. It incorporates a 'non-netbook' processor into to get above-average performance without giving up portability or a lot of cash which makes it one great deal.
Although this netbook is on the costly side but if you want a roomy screen, full-size keyboard and touch pad, and strong performance, this one's for you, it'll surely leave you satisfied.
Processor– AMD Athlon II Neo K125 / 1.7 GHz ( Dual-Core )
Memory– 2.0 GB / 8.0 GB (max)
Hard Drive– 250.0 GB – Serial ATA-150 – 5400.0 rpm
Operating System– Microsoft Windows 7 Home Premium 64-bit Edition
Display Type– 11.6 in TFT active matrix
Max Resolution– 1366 x 768 ( HD )
Graphics Processor– ATI Mobility Radeon HD 4225
Optical Drive– None
Pros
– Faster processor than most Netbooks
– Full size keyboard and Touchpad
– Strong performance
– HDMI port
Cons
-Little special software
-Weak battery life
The Dell Mini 10 which we like to call it, officially called the Dell Inspiron Mini 10 (1012) is certainly one helluva attractive Netbook but surely it doesn't compromise on features.
We can easily recommend it to anyone for its great design, better looks and battery life. The performance is on par with the Netbooks in the range pplus it brings with it hosts of additional security software you'll always need.
Screen Size– 10.1″ Widescreen
Processor– Intel Atom n450 Processor (1.66GHz, 667MHz FSB, 512k cache)
Memory– 1GB Memory
Hard Drive– 250GB Hard drive
Battery– 3-cell battery
Operating System– Windows 7 Starter
Pros
– Great design
– Good battery life
– superior keyboard
– Security software
Cons
– Mouse buttons are a bit stiff
– Laggy on streaming video
– Mediocre Webcam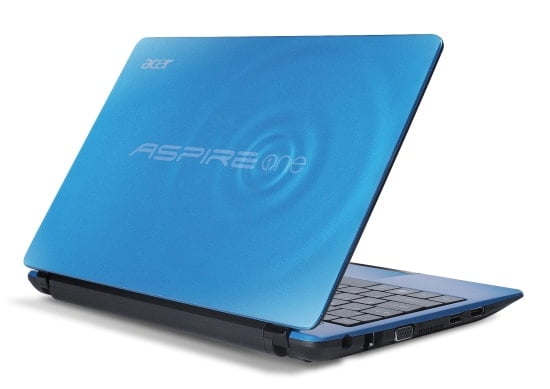 Acer Aspire One AO722 is a great Netbook if you travel a lot (well i guess that what makes Netbooks handy) and if you are into media consumption. It is one of the best Netbooks if you love streaming videos and play mildly demanding Web-based games.
We can certainly recommend it because of its better display and much better 3D graphics and the design by Acer should be liked by most while it will not be liked by people with serious taste. It is surely one of the best in media focused Netbooks in the market.
Screen Size– 11.6-inch
Screen Resolution– 1,366-by-768
Processor– AMD C-Series dual-core processor C-60
Memory– Up to 4 GB of DDR3 system memory
Graphics– ATI Radeon™ HD 6250 Graphics with 256 MB of dedicated system memory
Hard Drive– 250 GB
Battery– 6-cell battery pack
Operating System– Windows 7 Home Basic
Pros
– Good display
– Fluid performance
– HDMI output
– lovable design
– Very able Webcam
Cons
– Poor speakers
– Love or hate design
The Samsung NC110 Netbook is a well-built netbook with a great pretty great keyboard, but it suffers from the usual netbook problems: limited power and a low-resolution screen.
The Netbook offers strong battery life, 3D sound, and a useful Fast Start feature which is truly a great feature to have because no one really wants to wait.
Screen size– 10.1 inch
Screen resolution– 1,024×600
Processor– 1.66-GHz single-core Intel Atom N455
Memory– 1 GB, max 2 GB
Hard Drive– 250 GB
Operating System– Windows 7 Starter 32-bit
Graphics– Intel GMA 3150
Pros
– Attractive design
– Comfortable keyboard and touchpad
– Good sound quality for the size
– Long battery life; Light weight
Cons
– Below-average performance
– Narrow mouse buttons
We hope this comes to your help when choosing your own Netbook.