Yes, now it's possible to make unlimited calls, texts and also share pictures to gtalk and facebook friends with Talkatone. You can chat with your friends with unlimited text messages. Also you can share pictures with your gtalk and facebook friends. Talkatone allows you to call and text usual phone numbers in US and Canada that too for free! If you have friends, family or any one you could talk with in United States or Canada, then this is an App you must not miss. When you make calls using Talkatone, it doesn't use your cell minutes or talktime instead it is done using Wi-Fi or 3G connection. Also SMS are sent using 3G or Wi-Fi connection. Isn't it an amazing way to make calls?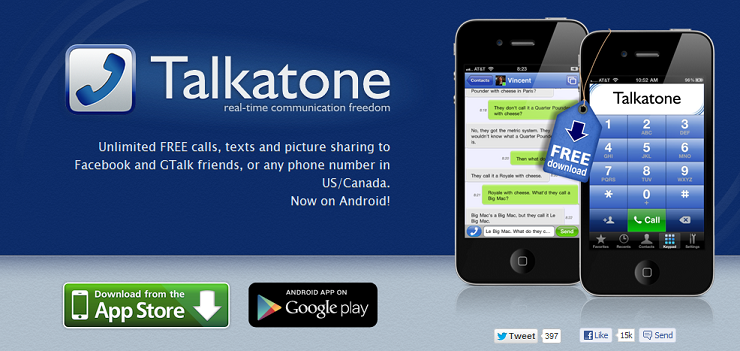 How Talkatone Works?
Talkatone uses internet service to connect. Thus it uses available Wi-Fi network around or if 3G is enabled it uses 3G service. Hence you do not lose your cell minutes when you make calls or text using Talkatone.
Now, let us take a look at some key features of Talkatone,
Make free calls over Wi-Fi or 3G connection.
You can call, text and share pictures with your gtalk or facebook friends.
Call usual phone numbers in US and Canada for free, using Talkatone.
Do all of the above almost anywhere, even on a plane!
When you make a call to phone numbers in US and Canada, the recipient of the call need not to install Talkatone in order to receive the call.
Most importantly Talkatone does not use your cell minutes or talktime to make calls and text messages.
Prerequisites
Since Talkatone relies on Google services, you need to have a Google account to access Google services. Use the same Gmail account username and password to use Talkatone. Also you would need a 3G service or a Wi-Fi network around.
Supported Devices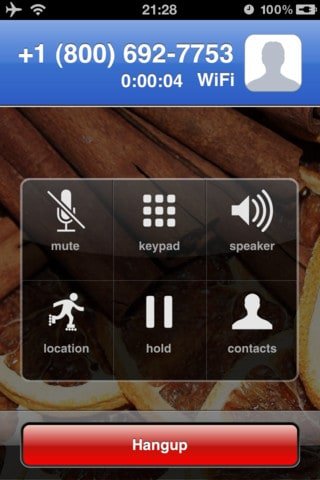 Talkatone on iPhone[/caption]
Talkatone works on Apple products like iPad, iPhone 4 and iPod touch.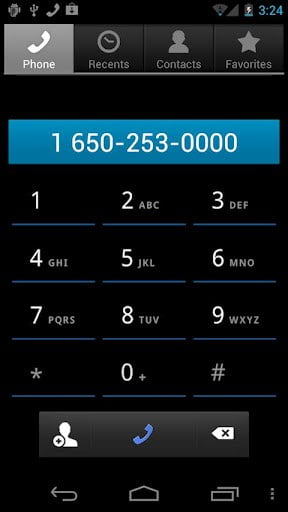 Android version of Talkatone is also available.
Final Thoughts
Talkatone is an app which can help you save loads of money since it does not consume your cell minutes for its services. Also it is one of the first full mobile phone App which works through internet and the highest rated phone app. This App is extremely useful if you frequently make calls to your people in US and Canada. Use Talkatone, Save Money.