LG crosses another milestone by releasing its all new product "Smart Scan". It can scan images, documents, photos and anything which can be scanned. The scanned content is saved in PNG, JPEG, TIFF and PDF formats. Also LG's Optical Character Recognition technology converts scanned text into a Microsoft Word document that can then be edited as required. Now comes the interesting part, Smart Scan is a mouse! Isn't that amazing? All the features of a typical scanner integrated into a normal looking optical mouse. LG Electronics has launched the world's first mouse with an embedded scanner function unlike the other scanners that are complicated and non-portable, Smart Scan (LSM-100), is convenient, mobile and simple to use.
How Smart Scan works?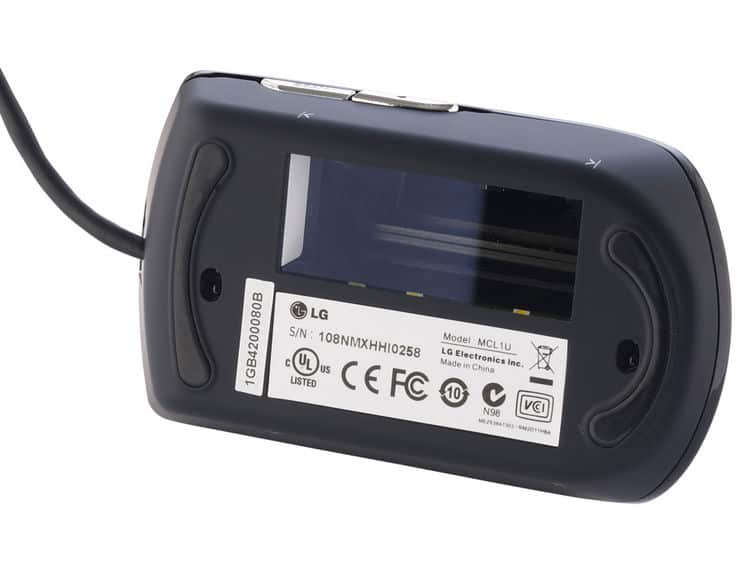 Smart Scan works by using its lower section with 5 LEDs which reflect the image which the user scans into the mouse. By pressing the scan button the device activates, displaying whatever is below the mouse onto the user's screen. Within the supporting software, users can paste, share, save, print and edits the document or image. The contrast, brightness, rotation and resizing option are also available. Scanned text can be edited in MS Office and formats like JPEG, PDF and PNG. Scanned documents can be i shared with social media groups such as Flickr, Facebook and Twitter, also through email. The Smart Scan also enables business users to electronically scan documents making this device useful not just for consumers but also businesses.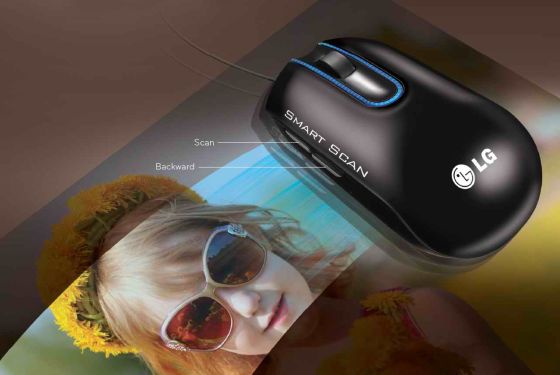 LG's LSM-100 looks compact but this is what's under the hood
Smart Scan

has a 300 DPI optical scanner.
Since the scanner mouse is not limited by a frame, it can scan page sizes up to A3, larger than most conventional portable scanners can do.
Once the mouse scans any content it can be saved in the following formats; PNG, JPEG, TIFF, BMP, PDF, XLS and DOC.
Highly advanced OCR software allows text recognition and editing.
Believe it or not LG's LSM-100 is high quality optical laser mouse cum scanner!
How much does LSM-100 cost?
All the above interesting features and a cute mouse cum scanner costs about Rs.3500. Bit costlier than conventional mice but for all those wonderful features it deserves the price.
Final thoughts
Smart Scan is a device primarily designed to save space and provide a cost-effective way for people to scan, save and edit their hard copy document which can be any form of Word and Excel spreadsheets to photos and images. Smart Scan is small, light, portable and of course smart, it overcomes the need for bulky, expensive scanners. You can also check it out on http://www.lg.com/ae/it-products/external-hard-disk/LG-LSM-100.jsp
Checkout the video below,