When Apple released the latest iOS update, the iOS 6 one thing that everyone noticed was the removal of the YouTube app from the list of preloaded apps. If you are missing the YouTube app on your iDevice then we have a great alternative for you. Showyou is one of the great video apps if not the best available on iOS devices and even Kindle Fire with its instant delivering of videos that your friends share on Facebook, Twitter, or Tumblr. So it works great as an social networking video app even surpassing YouTube with some of its features.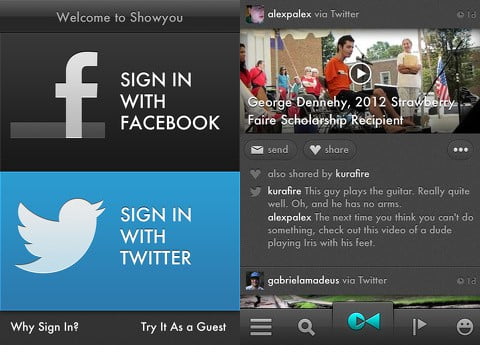 You can watch all the videos from your Facebook, Twitter and Tumbler feed in the same place which is the best reason to go for Showyou although it doesn't have Google+ integration yet but it surely is not a deal breaker.
The interface is very user friendly, easy to use and quite easy on the eyes. Another great thing (many great things though) about the app is that when you play a YouTube video it doesn't take you to YouTube instead it fetches the video instantly and plays it in the app. You can like, comment, email the link, share to your Facebook or Twitter accounts, or click to watch later as part of your queue which is really nice. You can even 'thank' the person who shared the video or the uploader of the video rather than a mere like.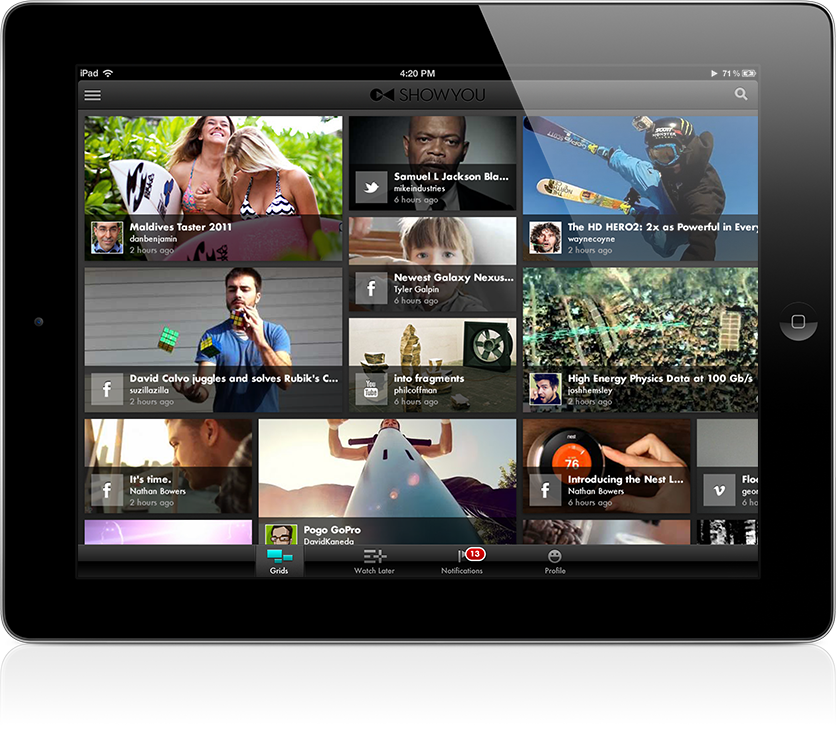 Showyou also lets you subscribe to feeds which certainly is a great feature and it certainly lefts nothing you would want to go to YouTube for. You can also find categories of all types of videos consisting  News, Music, Tech, Knowledge, Comedy and others. In every category, you'll find interesting, exciting selections like Skatevideos, Huffington Post, TED, Rolling Stone, and Al Jazeera English. The search icon opens up a list of trending topics. The flag icon allows you to find friends. The happy face emoticon is your profile and if you were sceptic about the video quality then be sure that it is nothing but superb.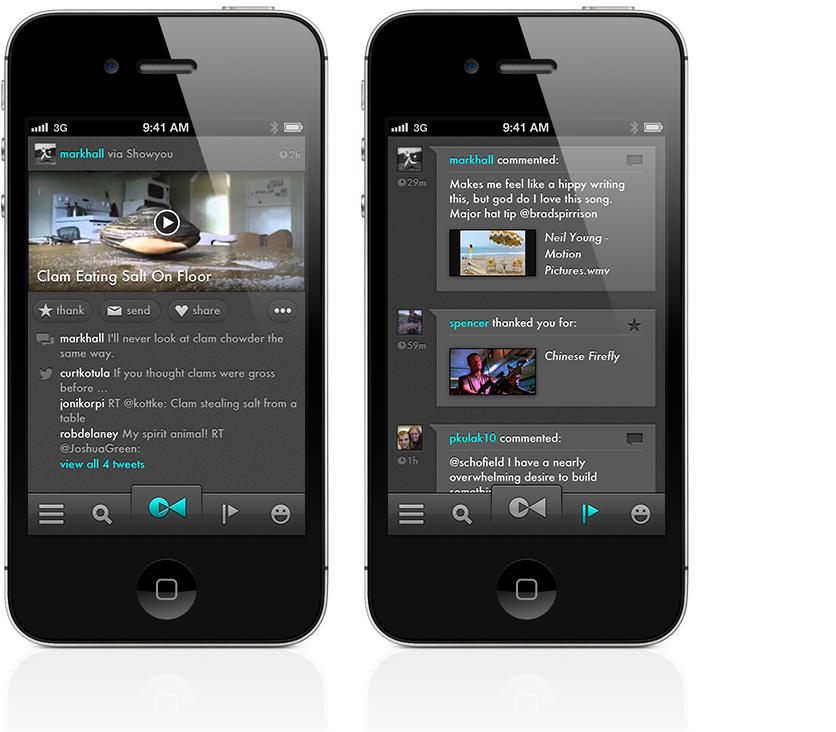 Showyou also supports free download from iTunes and the Amazon app store, in addition you can download from Showyou.com
Well i'll surely recommend anyone using an iOS device or a Kindle Fire to get Showyou as you a=will surely love it, plus its available for free so it will surely not burn your pockets. To put it more simply, Showyou brings a great way to bring all your social networks' videos at one place.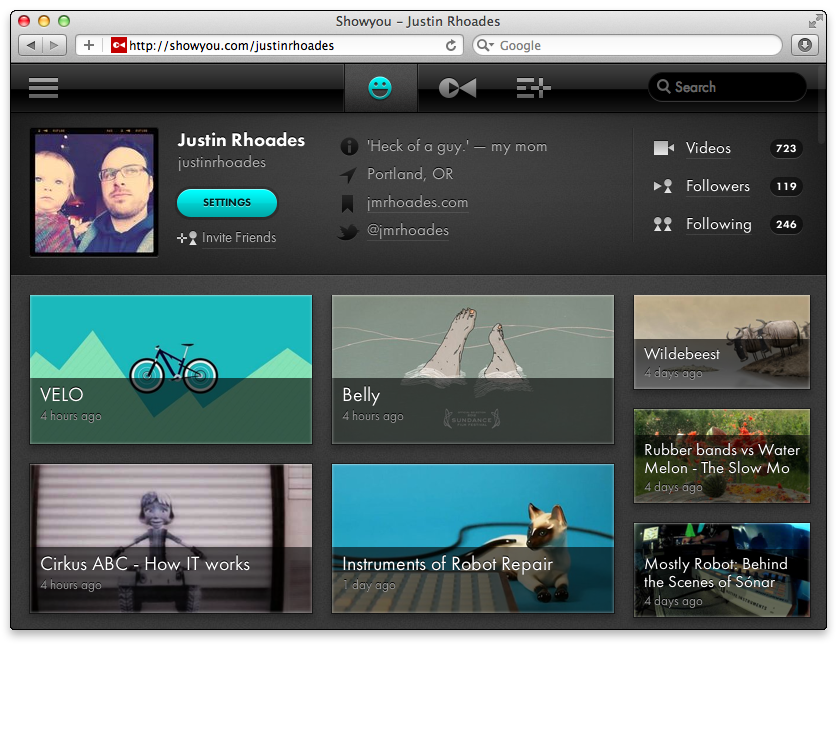 You can get the app at the App Store or even at showyou.com