Wireless routers seem to causing all kinds of problems for internet users everywhere. They are however, on occasion wrongly blamed for poor connection issues. The trouble is that connection tends to slow or even vanish completely when you need it to be at its best. Frustrating isn´t it, but what can you do?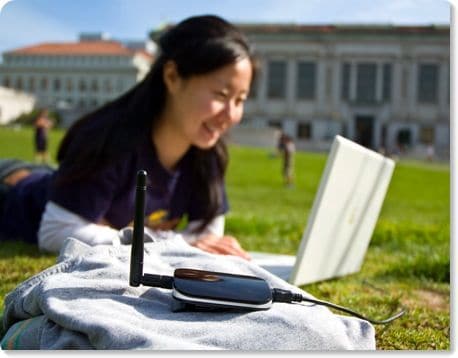 There are actually several solutions to fixing a poor performance router, but you should also be aware that it may not be your router that is causing the problem.  When I had an internet problem I did some research on mobi-data.co.uk and found I can purchase broadband internet packages using a SIM card instead of a physical router.
SIM cards in turns out are more reliable than router boxes as they are exclusive to the user so the signal is not been drained by anybody else. Likewise, they plug straight into your device whereas physical routers run on a 2.5 GHz band like many other household appliances, the interference of which slows down your connection.
However, before you start making additional purposes, check your manufacturers website and see if a firmware update does the trick. Upgrades are performed manually on your computer, using the software that you used to initially install and connect your router to your computer. If you are not sure about doing this, you can check online to ensure you have the correct software or ask for some support with how to do this for your particular model of router.
If you still don´t get the sort of broadband connection that compares to a thoroughbred on the racetrack, it is wise to consider the impact of your router's firmware – the software which is permanently programmed into a device. Firmware tells the router how to communicate with other computing devices and keeps software up-to-date, so, firmware really is what makes or breaks a router in most cases.
Router updates
The good news is that whilst firmware is in most devices designed as a permanent fixture, it can in most cases be updated directly from the manufacturer´s site that made your router. Downloading firmware works in a similar way you download software updates and apps for your computer or handheld device.
These updates usually cause your device to perform better and more effectively. And with routers out-of-date firmware may the cause of your slow internet connection. Analysts spend a lot of time identifying problems with software and creating solutions before sending them out to the masses in the form of software updates.
Firmware also suffers from problems such as viruses and bugs and as you change aspects of your networked computing devices you may well find the firmware of your router is no longer compatible. The result is an adversely affected broadband connection.
Updating firmware is easy. Simply check for firmware updates on the website of your routers manufacturers as this may well be the answer to your connection problems. Updates are usually found on the manufacturer's websites.