The technology today is becoming increasingly powerful and all-encompassing that sometimes threatens the very privacy of an individual. In the employment sector, technology is both a boon and a bane. With the development of state-of-the-art monitoring software and hardware, business today are able to perform basic transactions, conduct investigations, minimize or avoid liability and eventually, achieve global competitiveness in this cutthroat industry. On the part of the employee, monitoring within the workforce can be beneficial if immediate feedback is involved and keep the entire workforce focused and efficient while discouraging unethical behavior.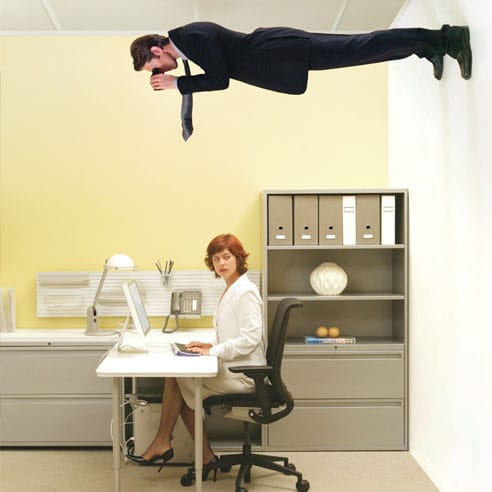 However, the same employee monitoring technology also provides employers to observeand watch every aspect of their workforce's actions as well as monitor, communications, private or office related and keeps tracks of the whereabouts of the employee whether they are inside or outside the workplace. As more and more business start using employing monitoring system, this practice will soon become universal. With all the benefits it can provide, unreasonable and excessive employee monitoring is bound to breach the privacy that all employees expect to get even when they are in the workplace.
This could also lead to a "big brother" culture and employees may start sneaking just for them to be able to perform personal activities. If employees think that they are being spied upon even when they are doing their jobs accordingly, it could lead to a low morale within the work place. In the end, employees may complain and there is a possibility that they would quit for fear that the employee monitoring software is used even for nonthreatening work purposes. On a positive note, an employee monitoring software can also end workplace harassment and prevent IP theft among others.
As technology improves, so does employee monitoring software. Even the most basic monitoring application is now very sophisticated. In an IT environment, employees are thought to be computer wiz and know how to circumvent and avoid monitoring interval so they can perform tasks that are not within their job description. Particularly in a technology company where a lot of prototypes are being developed, employee monitoring software is a key part of making sure that no company secret is leaked out.
Basic employee monitoring software enables the administrator to monitor employees without them knowing. With special coding in place, employees' computers can be remotely monitored without visible effects on the PC such as slowing down or crashing. In addition, the websites visited by the employee can also be tracked and record emails without the employee knowing about it.
A sophisticated employee monitoring software can operate invisibly and even IT employees will not be able to notice that his or her computer activities are being monitored. The employee monitoring software can even record keystrokes in work applications, websites, emails and IM chats. This is done in real time enabling employers to observe what is happening as it is happening.
All employee monitoring software basically functions by monitoring and recording the computer activities of employees. This means that whenever an employee logs into the system upon reaching the office, computer activities during his or her shift will be registered in the application using unique identity codes predefined according to the employee. So in general, the employee monitoring software logs the overall time spent by employee performing their tasks in and out of the office.
Regardless of whether an employee will see this as a breach of their privacy, the overall benefits offered by employee monitoring software in ensuring workforce efficiency is incontestable. In the end, the company's workforce will be enjoying the same benefits if the business is successful.