Introduction to PBX
Virtual PBX which stands for private branch exchange is a hosted telephony system which is commonly used by small or large business/ enterprises to route external calls via network of inner phone lines. Virtual PBX makes it easy to setup virtual office no matter where you or your employees are located.
Introduction to Phone.com Hosted Virtual PBX
Pbx phone system let you run your business with multiple locations, remote employees and unlimited extensions, it doesn't matter where you or your employees are located, you can easily connect with your clients anytime.
Virtual PBX is an ideal virtual PBX system for your business, it makes it easy to route a client's call to the requesting department. Also lets you manage business phone greetings, menus, routing, extensions and voicemail in an affordable price tag.
How Phone.com Hosted Virtual PBX Works?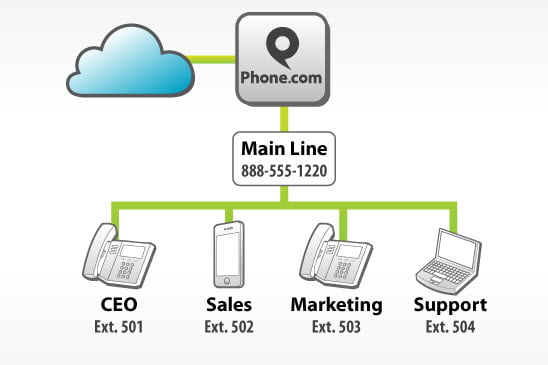 Phone.com virtual PBX provides you with a toll free number as soon you register with it. You will get options to select from 800, 855, 866, 877 or 888. The selected number gets activated instantly and becomes ready to use.
Once you get your toll free number you can create extensions and call handling rules for your business employees and route client's calls to the proper extension with an audio menu.
Virtual PBX let you add unlimited calling users with unlimited monthly calling minutes for affordable low rate price.
Phone.com Hosted Virtual PBX Features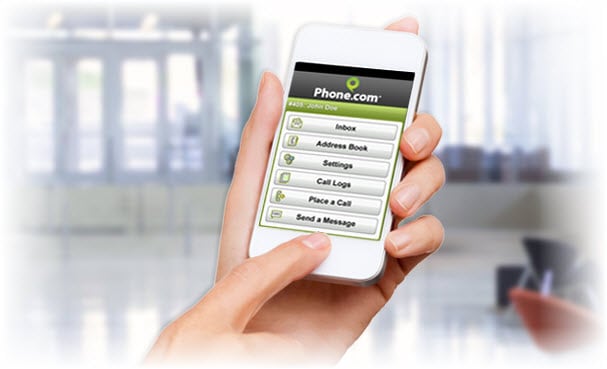 PBX system is packed with a bunch of features to take your business to the new heights and more customer friendly, Phone PBX system doesn't rely upon pricey hardware so its installation is not a big deal compared to other Virtual PBX systems and it offers easy setup with 24×7 us support. Along with this it features-
Call conferencing with up to 500 participants in HD voice quality
Robust auto attendant to automatically route calls
Unlimited number of extensions with voicemail
Mobile apps to easily manage your extension
Internet fax which allows to send or receive or event save fax files directly from your computer
Initiate and control a group chat over SMS
Conclusion
Phone.com virtual PBX is the best Virtual PBX which makes it easy to handle calls and route them to the respective extension. It comes with free 30 day trial, start your virtual PBX today with Phone.com's hosted virtual PBX.