The increasing popularity of open source software means that it is getting more news coverage, both in the computer world and the "real" world. Coverage includes announcements on the latest releases as well as upgrades or improvements of existing open source software.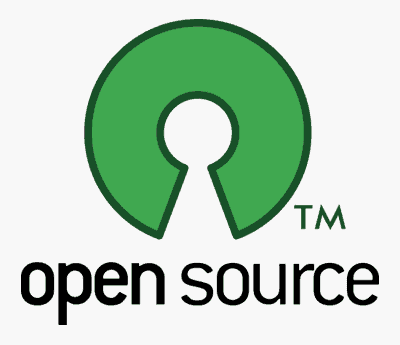 Linux Updates
In the area of open source software upgrades, the latest release is that of the Pardus 2011. This upgrade has increased the distribution capabilities of the Pardus Linux system. Pardus Linux, along with its upgrade, sees the majority of its use in Turkey, especially in the areas of government and Turkey's armed forces. However, it is available to anyone wishing to have a current distributing system.
The latest newest distribution system is Saline OS 1.0. Again, this is a Linux distribution system. It takes its cues from the Debian Squeeze program, but allows users to access certain things that are not considered part of Debian's open source software. Those who still use Debian open source software, Debian 6 is now available.
This distribution system can be used on older machines and netbooks, making it possible for users who do not have the latest and newest equipment to take advantage of it.
Google
Google is using some different codecs to make its existing VP8 open source video codec work better. To this end, they are going to improve future editions of their Chrome browser so that it will support the WebM and Ogg Theora codecs.
Doing this means that Google will continue its steady pulling away from its ability to support H.264 video. This may eventually impact web publishers and web publishing device manufacturer quite significantly. We'll just have to wait and see. These and other changes to open sources are being accepted by Larry Page, the new Google CEO. So, with that in mind, there's no telling where Google may go from here.
Mozilla
Not to be outdone, Mozilla is taking its cloud app development in a new direction. The company is working on improvements and upgrades to its current open source software, which has already seen two major changes. It started out as Bespin, a code-editing program for cloud computing, and from there evolved into something called SkyWriter. This program is now a permanent part of Mozilla's Ajax.org Cloud9 Editor (Ace) and Cloud9 IDE projects.
CONCLUSION
So, as you can see, there's a lot happening in the open source world. With the way technology is advancing and the computer world is growing by leaps and bounds, there's no telling what lies ahead for open source software.
It should be noted that not everyone in the computer world embraces open source software. Some feel it allows for too many breaches of copyright and licensing regulations. It seems apparent, however, that open source software is here to stay. Those who find fault with it may want to re-consider, as it is possible that their negative stance may put them in a position of being left behind others who embrace it.