Guest post by: Dixie Somers
Amazon has spent its existence shaking up traditional marketplaces with new, more affordable products, and a bevy of new choices for consumers. First with online shopping and then with both e-readers and tablet devices, Amazon introduced a way to reduce costs, increase features, and drive up customer satisfaction levels. That commitment looks poised to move into the heavily competitive smartphone industry, with recently unveiled Fire Phone taking on competitors like the Galaxy S5 and the iPhone.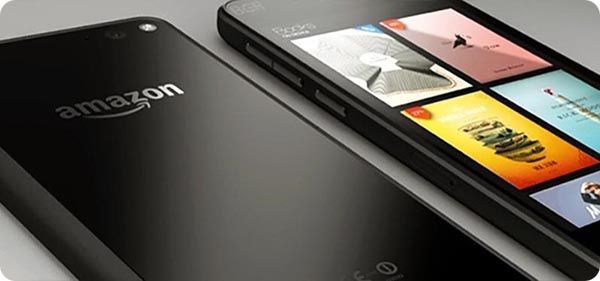 Smart
A "Firefly" Camera That Can Intelligently Find Products on Amazon.com
The Fire Phone was primarily released to streamline Amazon's approach to retail in an increasingly mobile era, with the competition to Samsung and Apple merely an added bonus. To really hammer home this commitment to new ways of shopping, the Fire Phone's camera can intelligently sense and identify products. It then directs consumers to those products on Amazon's website for immediate purchase. The camera works by scanning barcodes instantly to identify physical products, or listening for music, television shows, and movies. For physical products, consumers are taken to the purchase page. For media, they can opt to buy downloadable copies or streaming variants, or they can opt to buy it in CD, DVD, or Blu-Ray format. The advantage here is that the technology on the Fire phone points users to purchase even more Amazon merchandise—a feature that other popular smartphone retailers don't have.
A Consolidated, All-Amazon Experience
The ability to customize Android has given Amazon the opportunity to easily connect users to all of its serve with one touch of the screen. The Fire Phone comes with Prime Music built-in, automatically links to the Amazon store when using the product-finding Firefly camera, and features full Amazon Instant Video and Prime Video capabilities. It's a seamless effort that makes Amazon the center of the user experience and, Amazon hopes, the center of users' digital lives. Until now, Amazon users have been using various brands of smartphones, however, now that they have the option to sync all their Amazon accounts to their phone, this could draw in a new portion of customers. Obviously, these customers will be leaving other smartphones to embrace the full Amazon experience, which could mean trouble for other competitors in the market.
An AT&T Exclusive Deal Reminiscent of the iPhone
Amazon's forthcoming smartphone is an AT&T exclusive, much like the iPhone was when it was released in 2007. This effectively locks out customers on Verizon, T-Mobile, and Sprint in the United States, giving AT&T a major new draw as competition heats up in the American wireless industry. As mentioned before, those who consider themselves frequent shoppers at Amazon.com might be enticed to switch to the carrier, however. This exclusivity could cause a major shift in the smartphone industry among carriers, which has the potential to affect the market both positively and negatively.
Eye Tracking and a Limited 3D User Interface
The two biggest interface developments brought to market by the Fire Phone are the combination of 3D user interface elements and eye-tracking capabilities. The 3D user interface does not require glasses, and uses an "immersive parallax" design to simulated separate dimensions or layers of visual content. This 3D software is paired with eye tracking, primarily to make sure that 3D effects move with the user's position. The eye tracking capabilities also allow the phone to open certain menus with a mere tilt of the device, however, requiring no touch input at all. That's certainly a new and exciting feature for the Fire Phone that's lacking in competitors' offerings. Although other designers are incorporating 3D technology in new phone designs, if this feature is successful for the Fire phone, it could put all other competitors behind the curve. On the other hand, if this new technology doesn't work as well as Amazon had hoped, it could allow competitors time to fine-tune and improve upon Amazon's mistakes.
Amazon seems to be trying to shake up a smartphone market that many people thought had settled into a period of relative stability. With a 3D interface, eye tracking, exclusive deals, and new paradigms for finding products online, the company's competitors may have to start working overtime to counter its intrusion into their industry. Information for this article was provided by the smartphone professionals at Apple Shark where you can sell old iPhones, even if your device is broken or damaged.
About Author: This article was written by Dixie Somers, a freelance writer who loves to write for business, finance, women's interests, and technology. Dixie lives in Arizona with her husband and three beautiful daughters.