How would it be if you can check your Facebook updates, Tweets, LinkedIn and Email in one place? No.. I am not joking because here is a website that let you do all this in one platform, just forget roaming through different tabs in Google Chrome to access your Social Network websites as MyLife.com brings all your social stuff under a single roof. It becomes difficult to get in touch with your friends in a busy life, it is a hard time for friends when they must get separate in search of job after completion of their degrees but don't worry as MyLife.com helps you to re-connect with your friends.
MyLife.com is a cool way to get in touch with all of your friends from different social networks in one place, whether it is a Facebook, Twitter, LinkedIn or Email- MyLife serves the updates of this entire social network and helps you find more people. MyLife won't let you miss friends, colleagues and beloved once, it has a robust search tool that helps you bring back your missing friends and memories. MyLife.com not only connects you with your pals but also suggest the friends who need your friendship.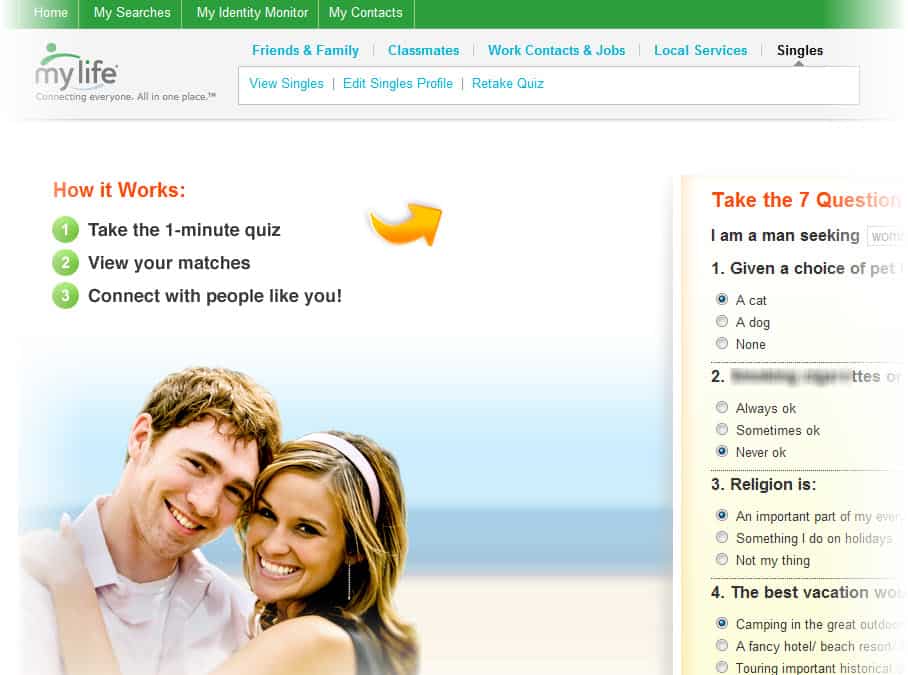 Possibilities with MyLife.com
Social Network and Emails
Once sign up to MyLife it let you connect your social networks with it. It allows to add your Facebook, Twitter and LinkedIn accounts. You can have a look at all of your social network updates on a single and secured dashboard, it is possible to update Facebook status, add comments on others posts, share or "like" others post and Tweet as well.
You can connect your Email accounts including Gmail, Yahoo, Hotmail and AOL with MyLife which allows to manage all your account at one platform. You can view or send emails directly from MyLife dashboard.
Business
MyLife not only connects friends but helps to grows your business, you can promote your business or service via MyLife.com, you can find the local service providers as well. It is also possible to find the suitable job for yourself or hire a job to job-seekers with this website. MyLife.com is the best resource to get the potential business.
Are you single? Get mingled with MyLife
MyLife can find a perfect life partner for you. It comes up with a short quiz when you click "Single" under "My Searches", it displays the list of bride/groom who are having the same interest. Along with this you can see who are viewing your profile and who are searching for you.
Conclusion
MyLife.com is an ultimate website to handle your social world and get connected with even more people who are having the same interest, along with friendship MyLife also help you grow your business.
[youtube]http://youtu.be/I2hb3trwY38[/youtube]