If you are interested in this topic I hope you're obviously be a blogger. Finding the right topic idea that is relevant to your blogging niche is the first step of writing process. Although technology niche blogs are in the rise, but there are very least tech blogs with exclusive content which are not available elsewhere, and most important factor for technology related websites is that they need fresh topic ideas to attract readers and keep a blog active. So here we have provided the list of must have Android Applications for Bloggers to find fresh tech new topic ideas to elaborate in your tech niche blog. Lets call them Apps for post ideas .  Android apps from Google Play (Earlier Android market) mentioned here should surely help you keep your blog updated with recent reports buzzing around technology world.
If you don't own an Android device, you can read this post to know : How to: Run Android Apps in Windows PC
These are some Apps for fresh topic ideas:
Appy Geek
When it comes to technology news topics or post ideas, Appy Geek tops the list among other android app. Appy Geek compiles all exclusive breaking technology news from various tech related website including T3 Magazine, TechRadar, Gizmodo, TalkAndroid, TechWeekEurope and Pocket-lint etc all under one tag. Appy Geek also allows to create your own channels and have a look at the reports that grabs your attention. Most interesting feature in Appy Geek is TagNav (tag navigator)- a tag cloud, where you can choose an exact tag such as Android, Microsoft and Google and get information for specified tag.  Along with this you can also set custom alerts to avail essential tech news and share the topics with your friends that makes your day!. Appy Geek is one of the best post ideas app to get topics to blogging  on technology blog site.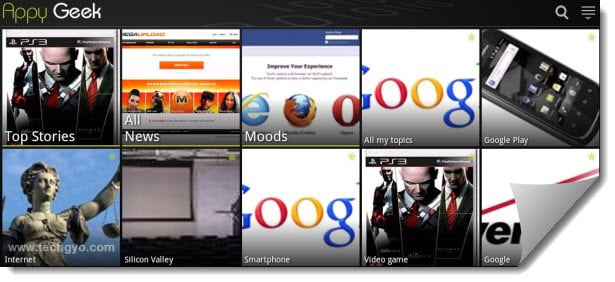 CNET News
CNET News Android app has cool and user-friendly interface with tabbed navigation. It covers and frequently updates you with most buzzing tech news around including Apple, Microsoft, Android, Security, Wireless and Gaming etc which are always buzzing up with topics for new post ideas. Quite interesting topic in this app is "Health Tech" which provides news related to technology that influences health. You can share interested topics with your fellow authors and of course add them to "Favories". Finding the topics to blog with CNET News app is fun!. With this Post ideas app, you can find topics related software gadgets and tech world and silicon valley.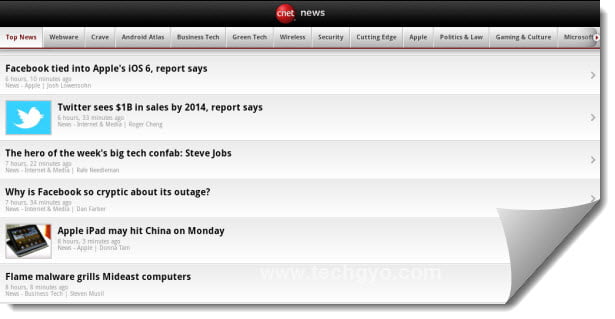 Price: free
Download CNET News Android app from Google Play for mobile.
Bit-Tech
Bit-Tech is another great Android app for blog post ideas that covers various topics including software, hardware and gaming news. Bit-Tech app is available both as shareware and freeware, the freeware version of Bit-Tech is ad supported. At the end of each article, you will get a list of related news and articles which makes this  more interesting and helpful for as a post ideas app. Bit-Tech works perfectly with android mobiles than android tablets.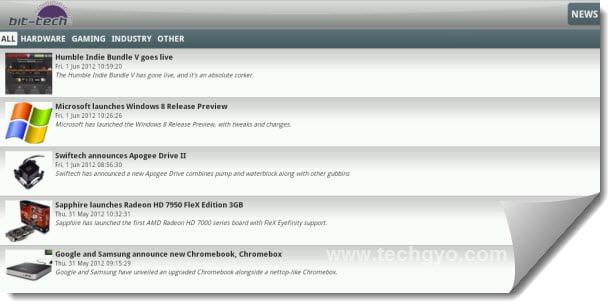 Price: free
Download Bit-Tech application from Google Play.
Tech News
Tech News android app lists all tech niche websites in a single page which makes it easy to find out the topics or post ideas to cover on your tech niche website. Tech News app doesn't provide any tech news but it just navigates you to those cool tech niche websites. Though it should help you get post ideas browsing through some most popular tech sites on the web.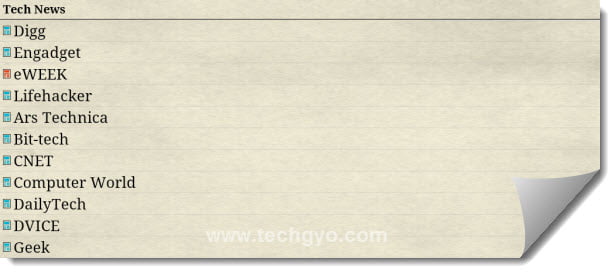 Price: free
Download Tech News from Google Play.
Conclusion
I hope these apps would help you find fresh topics and post ideas for blogging, especially for tech niche blogs. This is best is you are in writers block or confused to pick a topic that people love to read. Most interesting thing is that the android apps for bloggers we have discussed here can be used in your PC or Laptop, you can refer to our previous post "How to: Run Android Apps in Windows PC" to know how to install these apps in PC.