LeEco, the global technology company ruling the smart phone market in India is out with its super happening phone Le Max 2 which is available on Flipkart for purchase. This is a phone with tremendous features attracting more and more buyers. Another trendsetter in the market is OnePlus 3. Both the smart phones feature Snapdragon 820 chipsets and 6 GB of RAM combination.
Here we make a quick comparison between both the smart phones on the basis of their specifications, features, and price to provide you with a view of what all you need to know.
PERFORMANCE
Both the smart phones, LeEco Le Max 2 and OnePlus 3, possess high-end specifications in almost every section. 6GB RAM, 64GB Internal Memory, at least 3000 mAh battery support and Android 6.0. Both of them are incredibly fast and work as exceptional powerhouses when it comes to performance.
DESIGN
LeEco has become a pro at designing finest metal build smart phones while OnePlus tried for the first time with the all-metal build.
SOUND
LeEco is delivering the Continual Digital Lossless Audio (CDLA) technology standard (USB Type C) with the Le Max 2. It's promising to set a movement of high-quality audio with true bass, trebles, mids and highs and leaving nothing aside. While OnePlus 3 has the usual 3.5mm analog audio jack.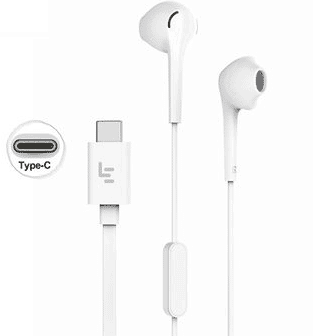 CAMERA
Le Max 2 has a higher mega pixel count, unbelievable aperture, and amazing photo processing feature. It captures true color tones and stunning low-light photographs as well. While OnePlus has the standard camera which is good but not great if we consider it for serious photography.
CONTENT
Striking and true content is the key to every successful business. It's the very demand of today's generation. The one year LeEco Membership that comes bundled with the Le Max 2 is huge (movies, music, TV channels and what not). It is also working to bring Live Concerts to their customers' smart phones. Remarkable, isn't it? While OnePlus gives their users a one-year subscription to Saavn Pro to fulfill all their music needs.
PRICE
The Le Max2 comes in two storage variants. The 4GB RAM and 32GB Internal Storage variant will cost you Rs. 23, 000/- while the 6GB RAM and 64GB Internal Storage variant will be a little more expensive at Rs. 30, 000/-.
The OnePlus 3 comes in only one variant costing you Rs. 28, 000/-
FINAL VERDICT
Le Max 2, both the variants are smart choices and value for money buys. LeEco is providing you with faster performance capability, high storage capacity, best audio quality and fresh content to choose. Though the highest variant of Le Max 2 costs you Rs. 2000/- more than the OnePlus 3, but it's worth that and you'll not have to worry about any additional costs for content accessibility.