Kent is a household name popular for their range of water purifiers. However they also have a portfolio of diverse set of products including air purifiers, kitchen appliances, vacuum cleaners. Kent also has a small product line of security camera for cars as well as a Wi?Fi-enabled model for home use.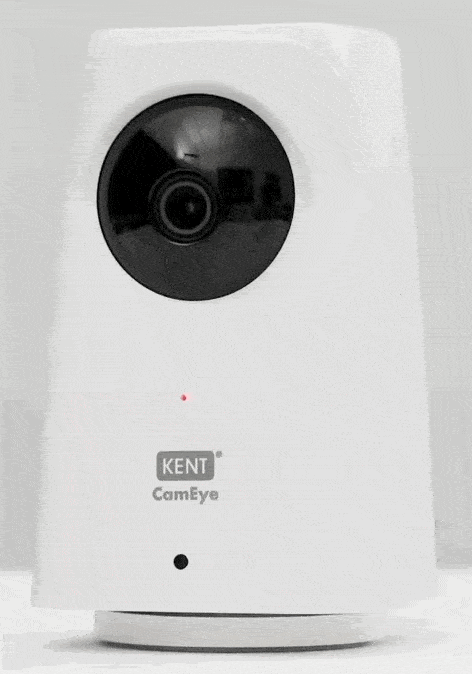 The safety of your home is important to you. Reliability is an important factor in the functioning of any home security camera, you need the camera to work without glitch when you need it. Having one of the best home security cameras set up when you're away will help give you better peace of mind. Smart security cameras record videos and send you an alert message when motion is detected.
The Kent CamEye is the product I'm going to be reviewing here, and it costs Rs. 2,749. This particular camera is designed to protect your home by keeping an eye out for intruders.This camera offers great value for money. It is easy to install and use. There are many useful features included in this product which I'll be explaining in this article. It was easy to setup with good camera quality and range of features bundled with the mobile app within easy reach.
List of features
The Kent CamEye 360 has a built-in speaker and mic.
It has a rotating housing that lets you see above and below the camera.
Six infrared LEDs for for night vision recording.
Speaker and microphone for clear two-way communication.
Supports upto 128 GB SD card for continuous recording.
Supports 2.4GHz band Wi-Fi only. Doesn't support 5GHz band.
2-megapixel camera sensor with support for up to full-HD video recording

Horizontal rotation range of 350 degrees
Vertical rotation range of 65 degrees

Choose resolution to HD or SD if necessary.
Field of view:
Vertical rotation range of 65 degrees
120 degrees horizontally
Event based cloud recording. There is also an optional cloud recording capability available for those who have higher monthly usage plans.
Alert cooldown period is a good feature too as it doesn't bombard you with unnecessary alerts
Product setup
The setup was pretty straight forward and simple and gets up and running in matter of few minutes by scanning the QR from the Kent app screen. There is however few glitches in the app which I hope will be fixed in future updates. Also this device only supports 2.4GHz wifi band. After registering and creating an account, you'll be able connect the security camera to your home Wi-FI network. After this, tapping the camera icon will take us to its video feed where we can adjust the camera angle and setting, activate the speaker and mic (either simultaneously or separately) and take a snapshot to save it to our smartphone.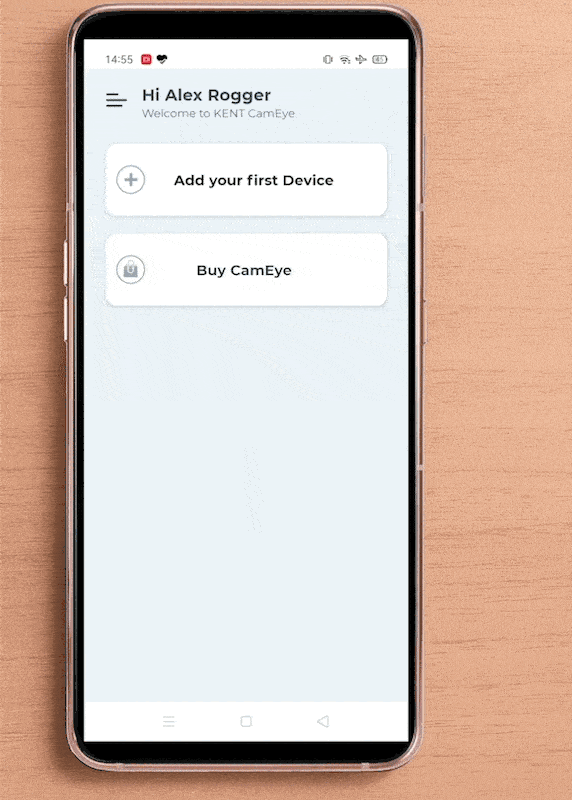 App view: Live streaming and recording.
The Kent app lets you monitor your home from anywhere in the world. You can adjust the video quality, have two way communication, take a picture or listen to the live audio in your home.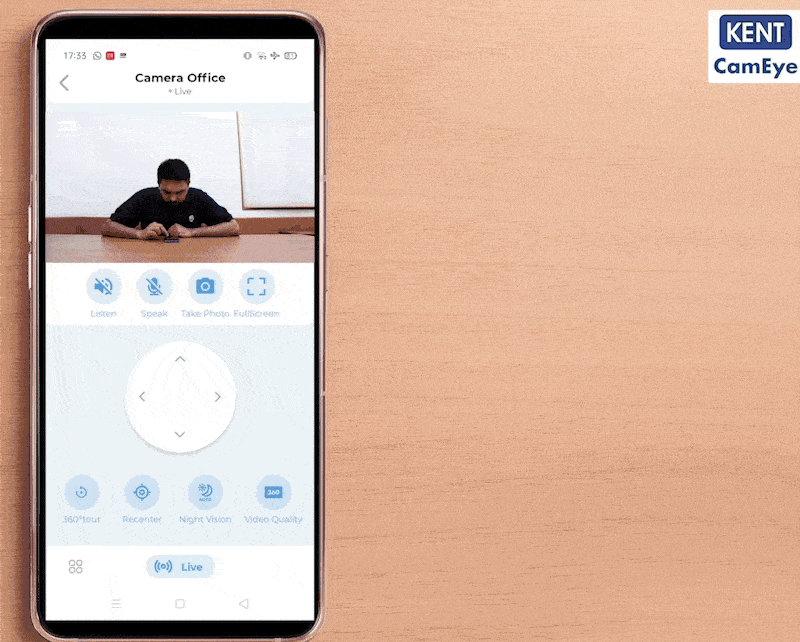 You can adjust pretty much every aspect of the camera via the app no matter where you are. Including night vision quality, motion detection alerts, speaker volume, recording quality, cloud recording or SD card recording.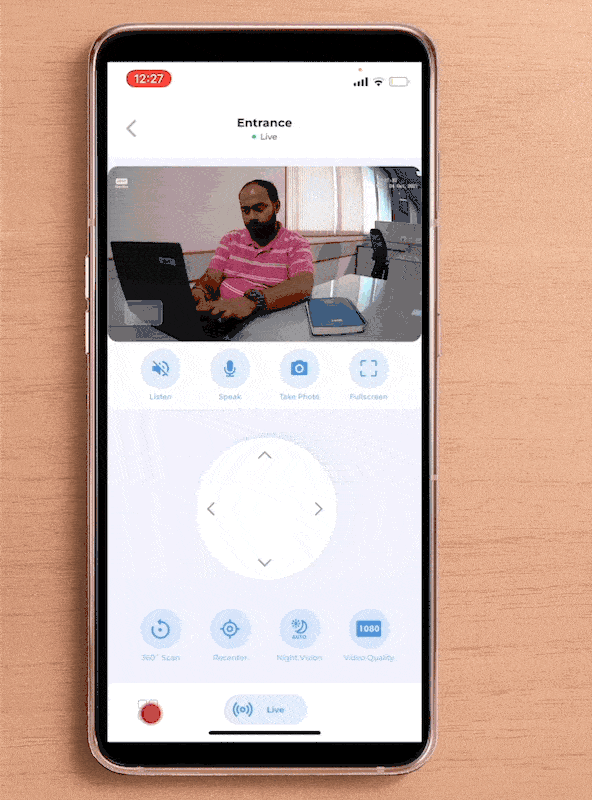 Night Vision recording.
This camera has 6 infrared Led lights for clear night recording. In my test it did the job quite well. I also have a D2D camera and Kent CamEye is comparatively better in clarity in low light conditions. The LED is not as bright as in the below picture
Sample image in night view
Motion detection zone
You can set a motion detection zone to a particular area. I created a 'motion detection zone' around the door to only receive alerts that happened directly in front of the door. If I went past the door, I didn't receive an alert, but when I walked in front of the door to open it, I got a push notification of there being motion detected in my house. In addition to this, with Motion Tracking feature the camera can also tilt towards the motion object and follow it even if the subject is moving outside the field of view.
Customer support experience:
Although I had few initial hiccups (Not due to hardware, mostly software) The customer care experience was satisfactory. Right after the unboxing and setup, I received a call from Kent team to check if I need any help with the product.
Pros:

2-way calling via Alexa.
Wide range of coverage and ticks all the marks for features.
MicroSD and optional cloud storage for event-triggered recordings
Works great in low light conditions
App is simple easy to get going.
30 feet night vision range.
Cons:
Mounting kit in box would have been better.
Doesn't support wifi 5GHz band
Experience after 10 Days:
The experience is great so far and going good.
Experience after 2 months:
Kent CamEye Homecam 360 is still going great, no major issues so far and it lives up to it's promises and overall app experience and features are as advertised by Kent.
Verdict:
Kent CamEye Homecam 360 ticks all the right boxes. With two-way calling, motion sensors and various alert options, Kent CamEye HomeCam 360 is a perfect camera to track your family. The app is intuitive and lets you customise settings as per your requirements. Decently priced HomeCam 360 comes with a pocket-friendly cloud subscription plan. We couldn't find any major cons for this home cam at this price point. It's worth the price and we give a 4.5 out of 5.