Jigsaw Academy (an online school for analytics) in collaboration with the University of Chicago's Graham School introduces an Integrated Program in Data Science and Machine Learning (IDM). Jigsaw Academy is also funded by the Manipal Global Education Services (MaGE).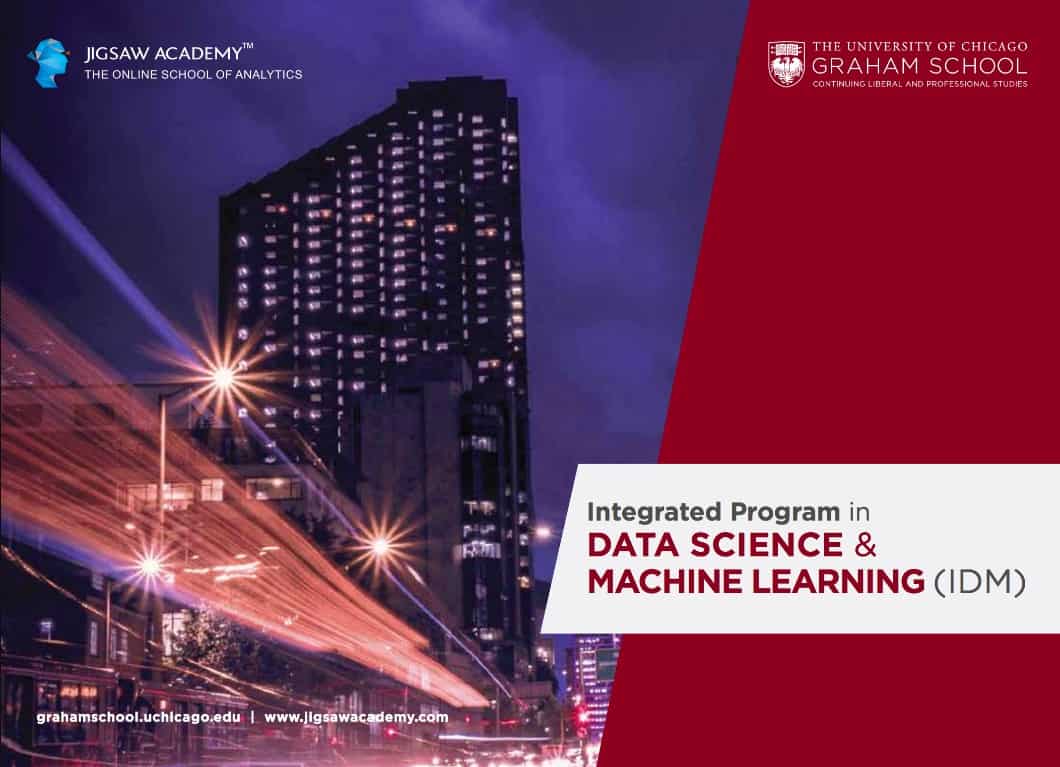 All the content & curriculum for this course has been exclusively designed by the qualified lecturers of the University of Chicago and industry experts from the Jigsaw Academy. It's a program open for all the young professionals working across several domains and functions ranging over a nine-months time period costing around $5,000 (approximately Rs. 3.25 lakhs). It perfectly features specific electives to address the analytical needs throughout different industry sectors.
According to Rob Schnieders, Senior Associate Dean, Academic Affairs, Graham School of Continuing Liberal & Professional Studies, University of Chicago:
"Globally, we are producing more data than ever before. We have the tools to harness the power of data to draw insights that can affect real world change. With Jigsaw Academy's considerable industry expertise, we have launched a comprehensive program that equips the tech workers of tomorrow with the necessary skills to remain competitive and relevant in a dynamic industry environment."
Data-driven strategic & tactical recommendations will be provided to the enrolling students along with the exposure of working on real data sets. The program modules integrate business strategies along with project-based learning, case studies, and simulations. The curriculum incorporates a module on "Spark" being one of the most engagingly used platforms for machine learning combining with R and Big Data.
In another statement, the Co-Founder and CEO Gaurav Vohra said:
"The analytics space is fast changing. While courses on SAS and R used to be popular five years ago (for analytics), newer courses in big data and machine learning have replaced them."
Sarita Digumarti, Cofounder of Jigsaw Academy said:
"We are confident that the IDM program is unique in its approach. We have created this course keeping in mind both – the requisite technical skills and crucial softer aspects like storytelling and project management in analytics. With this program, we have built a strong industry connect with guest speakers, industry projects, company contests. Beyond the classroom, we also empower our students with valuable networking opportunities and career connections."