In a smartphone market currently ruled by the Chinese companies, InFocus, the American Smartphone manufacturer is all set to tighten its ropes by the launch of InFocus Turbo 5 Plus. With InFocus Turbo 5 Plus, the company is entering the dual rear camera segment which has become the latest trend. Not long ago, earlier this year InFocus released the Turbo 5, a smartphone which is packs a massive battery and is priced under 10k INR. The Turbo 5 Plus comes with a huge makeover, packs decent specs and interestingly, reasonably priced. Great move InFocus. I was using this device for the last one week and I am ready with a comprehensive review of the same. Let's get started.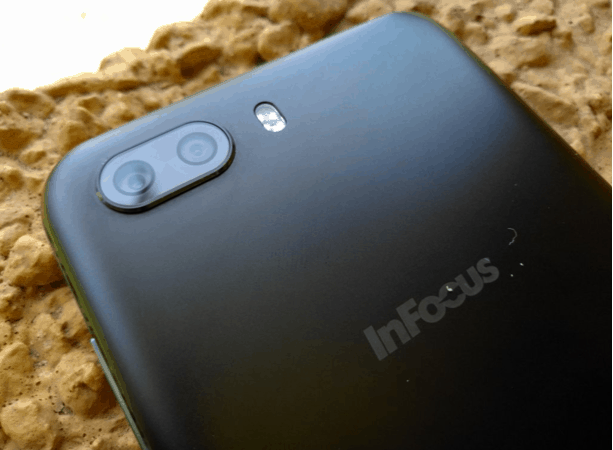 InFocus Turbo 5 Plus Specs
5.5 inch 2.5D Curved Glass HD Display
MediaTek MT6750 1.51 GHz Octa core processor
Mali T860 GPU
3GB RAM
32GB Internal Storage
4850 mAh battery
Fingerprint Scanner
13MP + 5MP 120-degree wide angle rear dual camera
5MP front camera
What is in the Box
InFocus Turbo 5 Plus device
Travel Charger
USB Cable
Paperwork
SIM Card Ejector Tool
First Impressions
The courier box, that arrived at our office, for the InFocus Turbo 5 Plus review unit was quite small compared to the big players. Considering the price bracket for this phone, I thought of it as a part of cost cutting. If you haven't seen the Turbo 5, the earlier variant, please do Google it. The Turbo 5 was a budget phone; a cliché square design, capacitive touch buttons but, was packed with a huge battery and 13MP rear camera. I was expecting similar design, considering the current market trends, but, when I opened the box, Boy! I was blown away.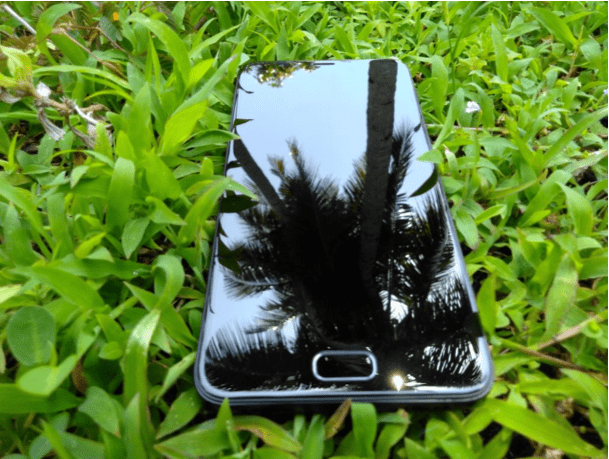 Design and Build Quality
The InFocus Turbo 5 Plus shares no design traits from its predecessor; instead, it is completely redesigned and looks gorgeous. The design, honestly, especially the dual camera unit and full black unibody casing makes the phone looks 80% like that of OnePlus 5. In fact, I placed my colleagues OnePlus 5 next to Turbo 5 Plus and it is hard to say which is which in first look.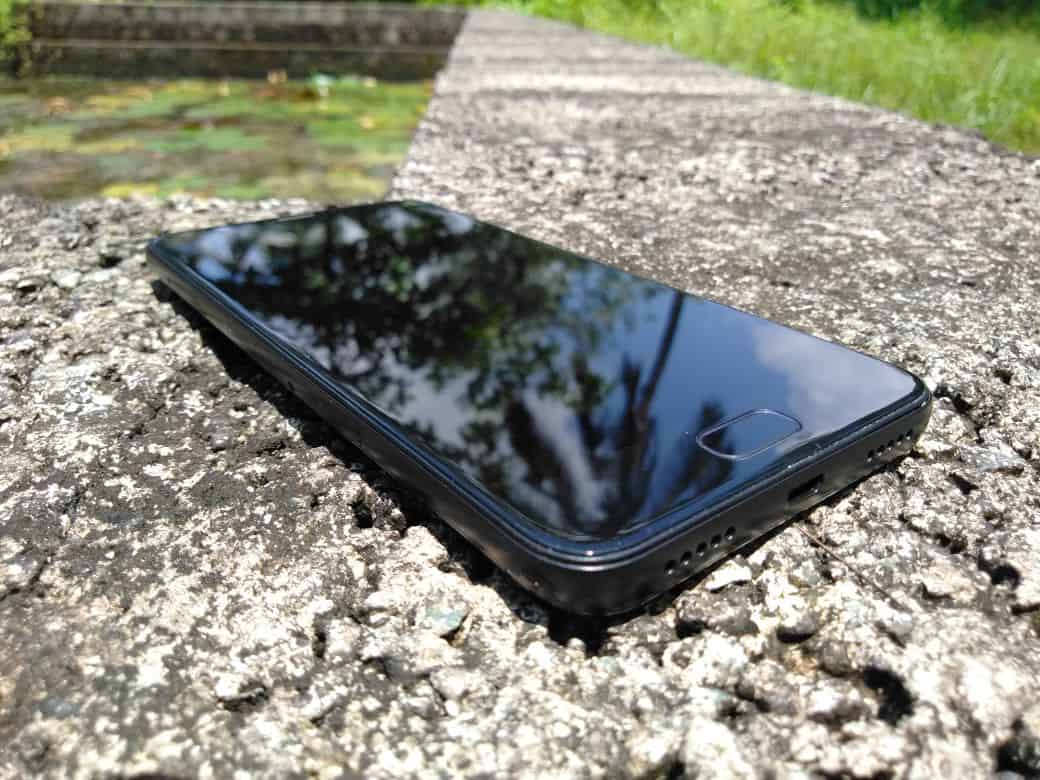 Though the device packs a 4850mAh battery, it is not visible outside. At just 8.9mm thickness, the Turbo 5 Plus is crafted to look compact rather than bulky. We have a Lenovo P2 at our office, which packs a 5000mAh battery, and it is bit heavier than Turbo 5. The fact that the folks at InFocus managed to put in all this pieces, including the dual camera unit, is a job well done.
The InFocus Turbo 5 Plus I have used is of color Black and it looks stunning. The 2.5D curved glass on the front perfectly snap on to the rest of the chassis. The device feels premium to hold and the plastic used is also of premium quality.
In the front, the home button with fingerprint sensor. On top, we have the earpiece and 5MP front camera. On the right side, volume rocker and power/lock button. On the left side, the SIM card slot which can hold two Nano-SIM or one SIM and one microSD card combo. On top, the 3.5 mm headphone jack. On the bottom, the microUSB charging port and speaker grill. There is also a notification LED on top of the display.
The speaker out is decent and loud. There are no/less distortions even at highest volume. Only one side of the speaker grill is a real speaker and the other one is just for the aesthetics. On the back, the dual cameras; 13MP and 5MP lens. The camera doesn't support portrait mode and it has selective bokeh effect. I will talk about this on the camera section. The InFocus branding on the back is printed in off-white color and it is not that conspicuous.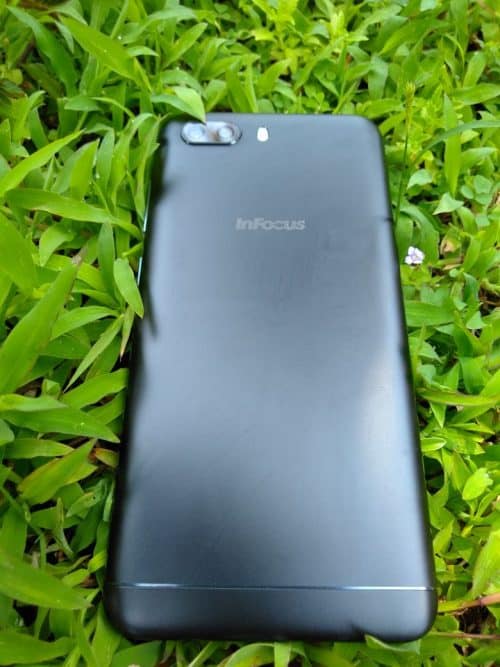 The home button is in par with the rest of the surface and is not protruded. In fact, it is bit shallow from the surface. There is camera bump but, is not that of a big deal. I tried typing it by placing it on the table and there is not that much of shaking.
The ports on the phone seem inverted. The USB cable has an indicator sign of USB but, the port is inverted and you have to plug in upside down. The same goes with the SIM card tray as well. It is also inverted, for inserting SIM you have to hold the device front side down.
Display
The InFocus Turbo 5 Plus has a 5.5-inch display at a resolution of 1280 * 720p. Before you go "boo!" about the resolution, the display in this device is brilliant and it looks stunning. I don't know what kind of magic InFocus has did to the display but it is one of the plus point of this device. Though it is not an AMOLED display, I am a big fan of AMOLED panels, but, the one in Turbo 5 Plus certainly is one of the best displays in this segment.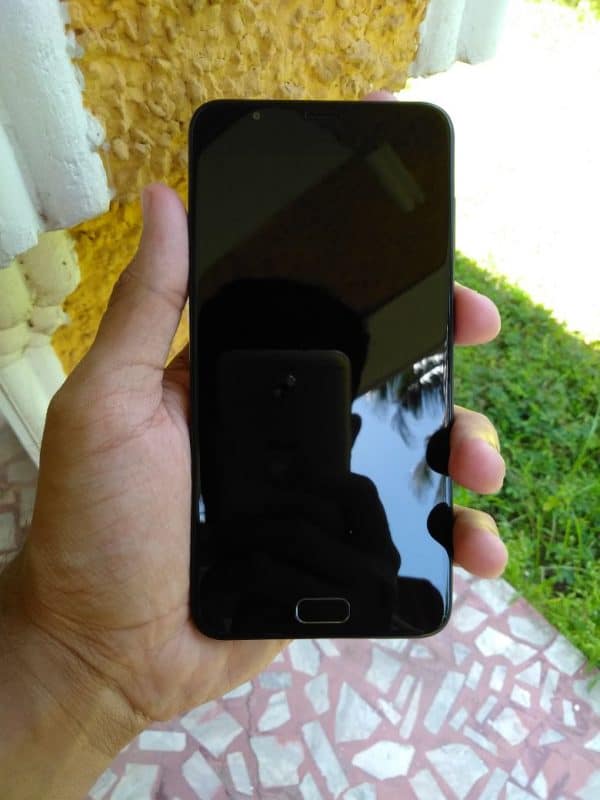 Software
The InFocus Turbo 5 Plus comes with Android 7.0 Nougat preloaded. The UI is not like a stock android and there is no app drawer (menu concept). The tweaks InFocus did to the icons looks clean and less fancy, not like Touch Wiz or other fancy UI's. The notification drawer resembles that of we see on stock android. There is no bloatware to point out and overall, the UI is clean and I liked it.
The only bloatware which I find annoying was the Xploree Keyboard. The Xploree keyboard comes with Presto. Presto is a 'genie' who helps you discover unique offers, products, coupons and services from favourite brands as you type across your apps. During my testing, I used Xploree keyboard for the whole day and I couldn't find anything interesting about it. By the end of the day, I missed my Google keyboard and had to eventually switch back to it. I hope the Presto will be a nice genie on long run for many but, not for me.
Camera
The camera interface is simple and clean. There are three icons on the top; normal mode, background blur and panorama. There is an arrow on the middle-left of the display, touching it will give you 9 modes; Blackboard, Negative, None, Whiteboard, Posterize, Mono, Sepia, Aqua, Fresh.
On bottom, you have the camera settings icon, the video/camera mode and the last shot preview option.
On the side; you have option to turn on HDR, switch to wide angle lens, switch between front/rear cameras, turn on/off/auto flash.
Front Camera
Let's begin with the selfie camera. The front camera is a 5MP shooter and it produces average images. The selfies, took by standing against light, looks ok and but, take it from me! Don't zoom in. If you zoom in, you will see the details start fading away. The pixels are not sharp and edges looks blurry or smudged out.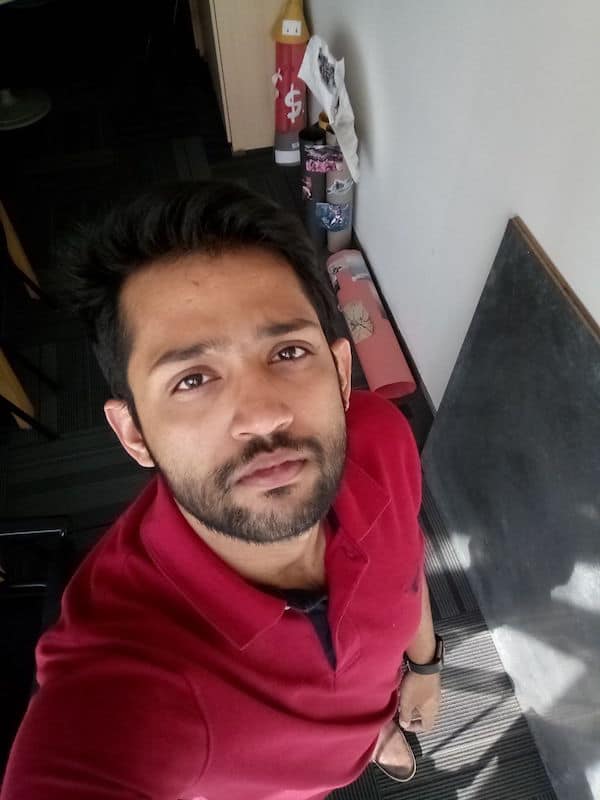 Back Camera
This is the most exciting part everyone wants to know about. The 13MP and 5MP module is a wide-angle lens setup rather than portrait lens. The pics taken using the 13MP lens in normal mode look stunning and I am satisfied for a device at this price point.
Trust me! Like everyone, I was also excited to see the dual camera module on this device. Once I switched to background blur mode and focused at my object, and found it to be okay. You can't see the blur effect live on-screen. Instead, you must adjust the blur radius L1-L4 and click the picture. Then you must go the gallery and see the effect.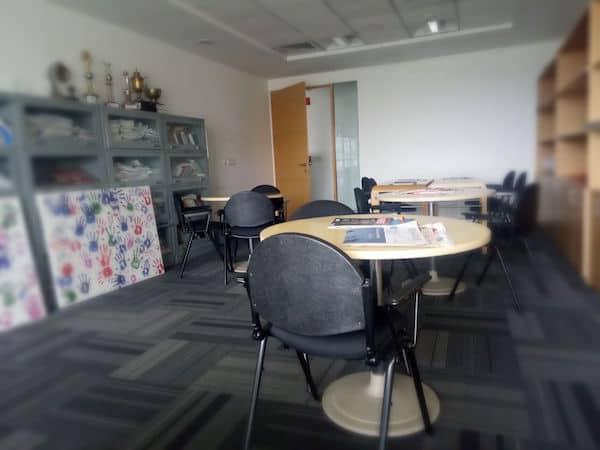 Look at this;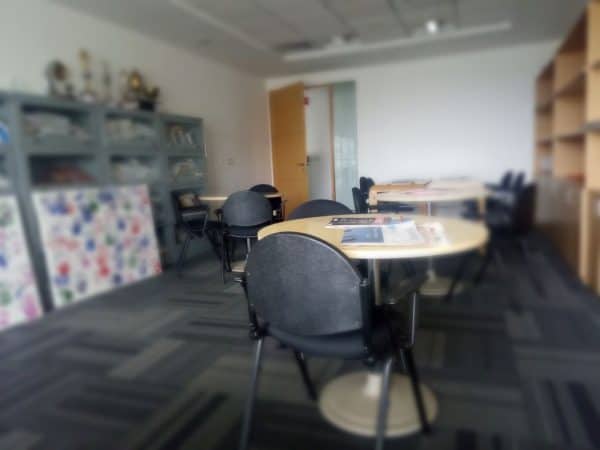 The Wide-Angle lens is a great use for wide shots. The 120 degree wide shots look average.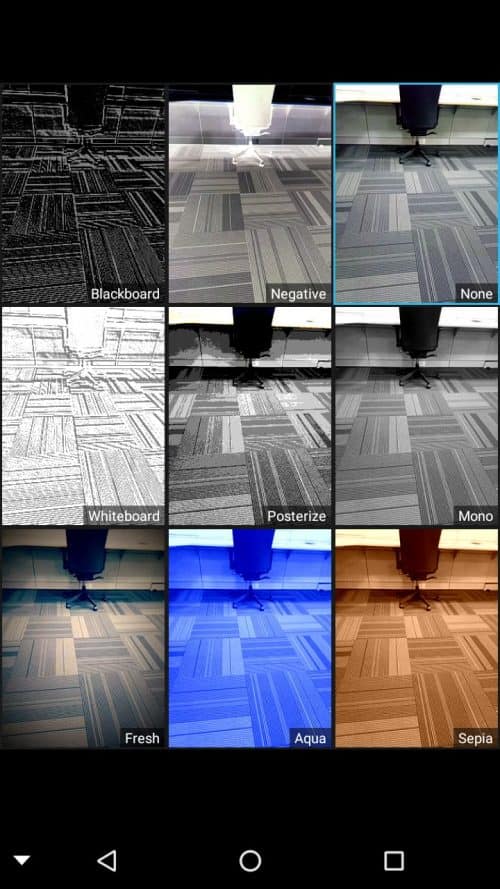 There is no option to focus when switched to wide angle mode which is a drawback.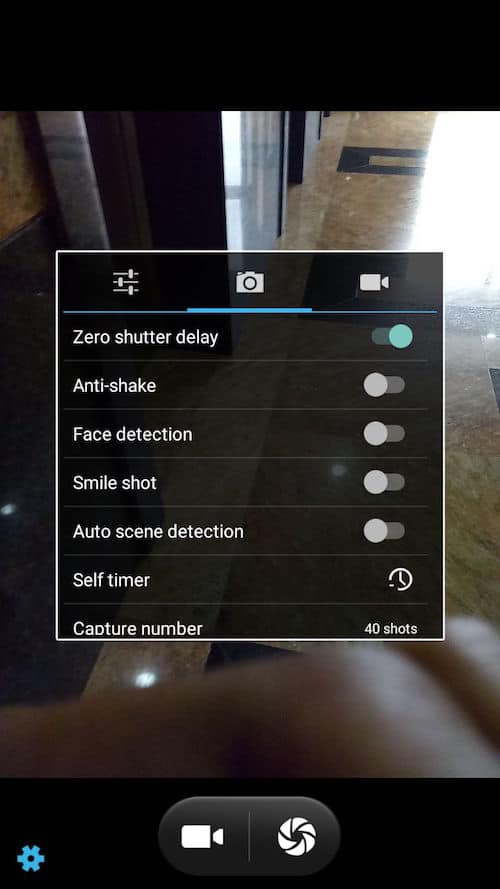 Performance
The InFocus Turbo 5 Comes with a MediaTek MT6750 1.51 GHz Octa core processor and Mali T860 GPU combined with 3GB of RAM. As on paper, the specs offer average performance. Most of the apps runs super-fast and a normal user won't be able to find any fault with the phone. I tried updating Instagram, twitter, Facebook and found no lag even while switching between apps.
I played Games like Temple Run 2, Subway Surf, MMX Hill Dash and even Need for Speed No Limits.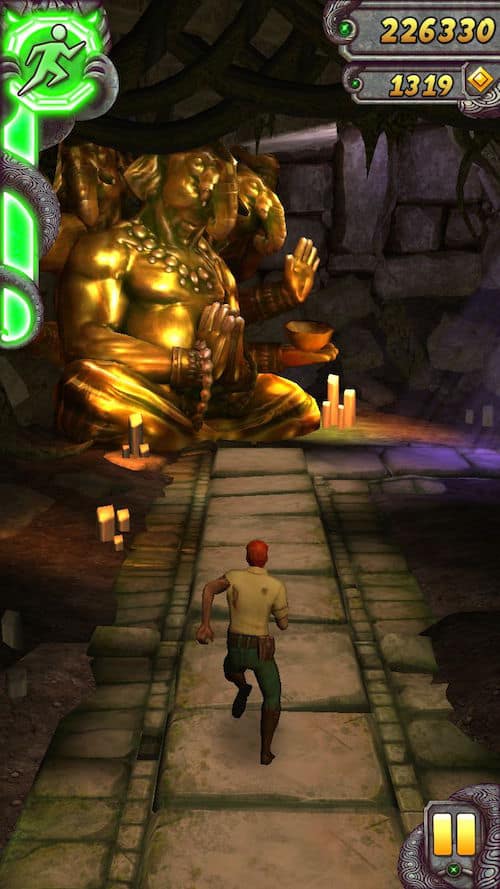 The gaming experience was smooth and there were no jerky frames even when playing NFS No Limits. The only issue I faced was, with NFS, the loading time was long.
I played games continuously for more than 1 hour for my battery test and I found that the device gets heated up to 42 degree Celsius. Since the InFocus Turbo 5 body is not metal, it doesn't bother you much.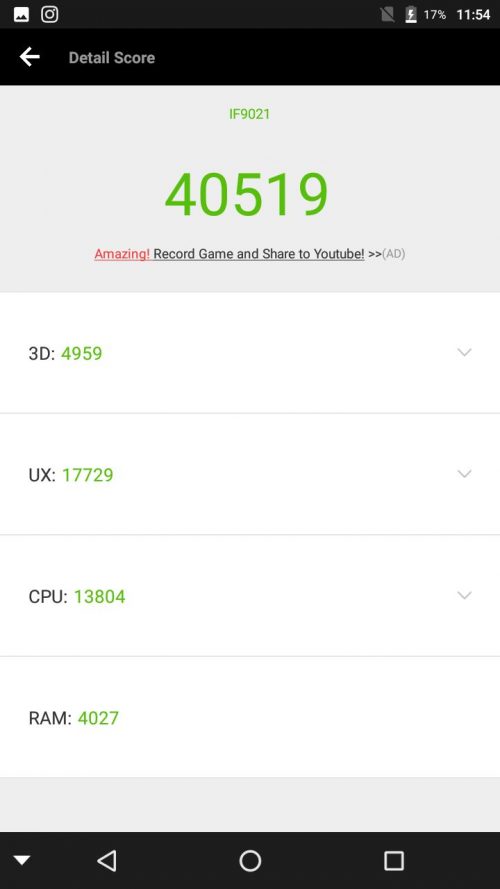 Battery Test
The 4850 mAh battery is one of the top most features of the InFocus Turbo 5 Plus. I find it very important to test the battery by doing low-extreme activities with the phone. Since there is no fast charging feature, charging this beast of battery is a headache. In Fact, it takes 2 hrs 45 mins to charge up to charge from 0-90%. To completely charge the device from 0-100% it will take 4 hours. But, once completely charged, it takes a lot of effort to completely kill the device. For a regular use, the phone will easily last for 2 days. Here is a complete info of my battery testing.
Charging
At 1:45 PM: 0% – charging
2:05 :10%
2:15 :15%
2:30 :25%
45 mins to charge 25%
2:50 :30%
3:05 :45%
3:15 :50%
1 hr 30 minutes you will charge 50%
3:45 :70%
4:00 :75%
4:15 :85%
4:30 :90%
5:30 :98%
5:45 PM :100%
From 90% to 100%, it will take more than an hour to charge the device.
Discharge
8:40 PM: 100%
Light usage (social media and browsing) for 15 mins
Overnight on 4G – lost 6%
Navigation
8:30 AM – 94%
9:20 AM – 89%
5% battery drain for 40min navigation.
Watching video
11:00 AM – 85%
12:00 PM – 77%
8% battery drain over 1 hour
Gaming
13:20 :70%
14:20 :58%
18% drop of battery over 1 hour gaming
Games played – Train Racing 3D, Subway Surf, Temple Run 2, NFS No Limits, MMX Hill Dash
Evening I played few more times, used Instagram for a long time and even browsed internet. All this time the device was connected on 4G. At 22:00 night, I still had 25% charge left on my phone. Total screen on time was 5hrs 41 mins.
Next day Morning – Overnight on 4G
At 08:00 AM I had 13% charge which dropped down to 10% by the time I reached office at 09:10 AM. I updated an Instagram post and it took me 10 mins to do it. At 9:45, with 8% charge I started MMX Hill Dash game and by 10:00AM the charge dropped to 6%. The total screen on time was 7hrs.
I decided to completely drain out the battery and started playing some random video and browsed Instagram. By 10:50AM, with more than more than 7hrs 15 mins' screen on time, the InFocus Turbo 5 Plus beast turned off automatically.
To Conclude
InFocus, as a smartphone brand, has evolved a lot and seems catching up the modern vibe in the smartphone industry. I was very happy to see a dual rear camera setup on a device which is at this price point but, turns out the technology has not been use for its complete potential.
If you are buying this phone solely based on the dual rear camera, thinking you can take the iPhone/OnePlus 5 like portrait photos, you are looking at the wrong device my friend. The InFocus Turbo 5 is a beautifully crafted device which feels premium while held in hands. The large 4850mAh battery is a huge plus point and gives enough power to last for 2 days on regular usage. The front camera performance is below average in front of all those 21MP selfie camera by Vivo, OPPO and other Chinese smartphone manufacturers. The 13MP shooter is decent and, though the wide-angle lens can take 120 degree photos the lack of auto focus makes the images looks washed out. The display is brilliant and almost resembles the AMOLED panel. The color reproduction is amazing and the display looks bright and vivid. The performance is average with average gaming experience. It's a budget smartphone and it offers decent specs and looks.
To get one, visit Amazon India from 26th September.