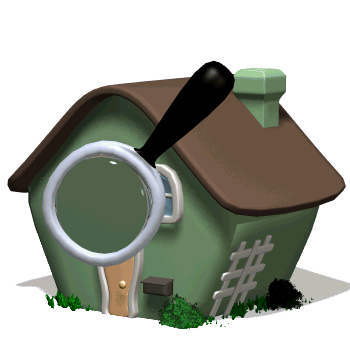 Every successful blogger understands the importance of adding images and videos to blog posts to make it attractive. no matter if the blog post is about, blogging tips tutorials or any review article. As a professional blogger, I strongly recommend you to add images to your blog post because an Image in a post speaks thousand words.
Few reasons why I recommend you adding images and videos to your blog posts:
Makes a first impression

Presentation

Traffic from Image Search Engines and YouTube.

Make the post look lengthier and informative.

Better explanation
Recommended for reading:
Makes a first impression
As you know most of the readers don't like to read long pages of article which is looking too odd, most of the readers will straight away close and leave the page when they see a long page. But when the article is colorful with images or videos which will define itself, it will make a first impression for the readers when they first open the page. So they curiously read it completely. And videos make it easy to understand for those who didn't understand the article.
In my own experience, I felt that posts with beautiful images get more clicks and have reduced bounce rate.
Presentation:
Images and videos make it easier to reflect the topic which you are trying to express in words. And users get a clean and beautiful visual feel when they open your page. And if you are writing a tutorial, then screen shot is a must to make your readers understand the steps involved. Videos play an important role in your blog post and they bring you more traffic than writing in words. Videos will also save a lot of time. You can make a video for a tutorial and it will only cost you few minutes but writing takes a lot of time and it will not give much impression to your readers. There are so many screen-cast and video making software's available for free online. you can make use of them.
Traffic from Image Search Engines and YouTube:
Image Search Engine traffic : Images bring you a lot of traffic from image search engines. But you need to configure the Alt text and description of the image which you add in your blog posts. Don't add alt text irrelevant to the title of the image since it will not give you the expected results. I'll show you how to add ALT text to the images
If you already have too many images with no ALT text, then don't worry if you are in Word Press, there are plugins available to do that work automatically, But the image title still makes the difference names, but you will surely loose traffic from search engines if you set file name and title of images to something like picture342.jpeg, DSC023.Jpeg and so on. So try to save the file name as relevant to the image, for example: you can name the image with Word Press logo with word press_logo.jpg and add the same for title and ALT text.  Don't think that it's too late, so start optimizing the name and Alt text of images to drive in more traffic.
You can also use SEO friendly image Word Press plug-in to optimize your images for search engine.
Make the post look lengthier and informative.
If you were writing a quick post, then adding an image can make it better and lengthier. As you know, adding an image increases the impression of the post page. I suggest you to resize the image to the size which suites your page, in my case, I use image of 500X300/350 and it doesn't mean that all images would be of this size, but when dealing with bigger images, you can keep this size in mind.
Better explanation
As you know we can remember graphical characters and images for a long time than words, we can apply the same principle of adding images and videos in post for a better user experience. If you are writing a tutorial post, adding few screen-shots for each steps and procedures will help your reader to understand the tutorial in easy in less time without scratching his head 🙂 You can check one of my post for example : Create An Image With Multiple Links using Image Map. You find more images which makes understanding very easy. I recommend that you add videos to post only if it is very necessary, since it may cost loading time. And it is always good to make a video and publish in YouTube, since it can give you continuous traffic. And if you are so lucky, it might even get featured on many sites, giving you millions of views.
Conclusion: Adding images and videos to your post will expose your site to outer world and your site will get huge traffic from Image search engines and YouTube, and it also makes a wonderful user experience and make it easier for them to understand. This makes them a permanent visitor to your site.