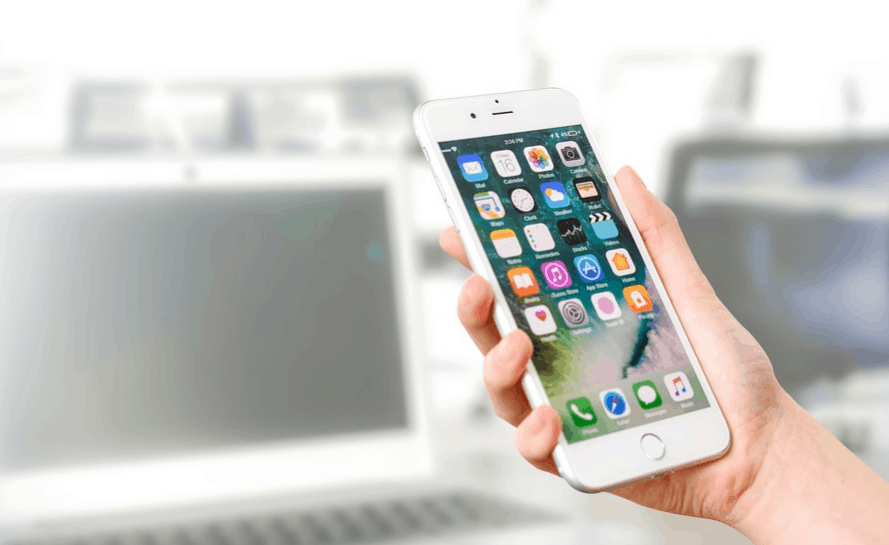 Are you worried about losing those cherished pictures from your unforgettable trip or a once in a lifetime occasion? A small mistake, and photos, messages, contacts, reminders or important notes can disappear forever. Even though it is the last thing that anyone would want, still almost everyone struggles with this issue once in a while. No matter how priceless and valuable the data on your phone is there are chances that you may accidentally lose it and may not be able to recover it again.
If you are one of those who are scared of losing such precious data from your iPhone, then fortunately there are some really amazing data recovery softwares which can help you in retrieving the deleted data from your device.
In this post we are going to provide some comprehensive solutions to recover deleted pictures, videos, messages, and more.
Recover data using iTunes
This is the most commonly used method to retrieve data among the iOS device users. For it to work, you first have to create a backup of your data in iTunes. You also need a stable internet connection, as the process of recovering data can take a hefty amount of time.
If you have a backup ready with iTunes, then follows these steps to restore your iOS data:
Connect your iOS device to the computer and launch iTunes.
Select your device in iTunes on the top left-hand side corner of the screen.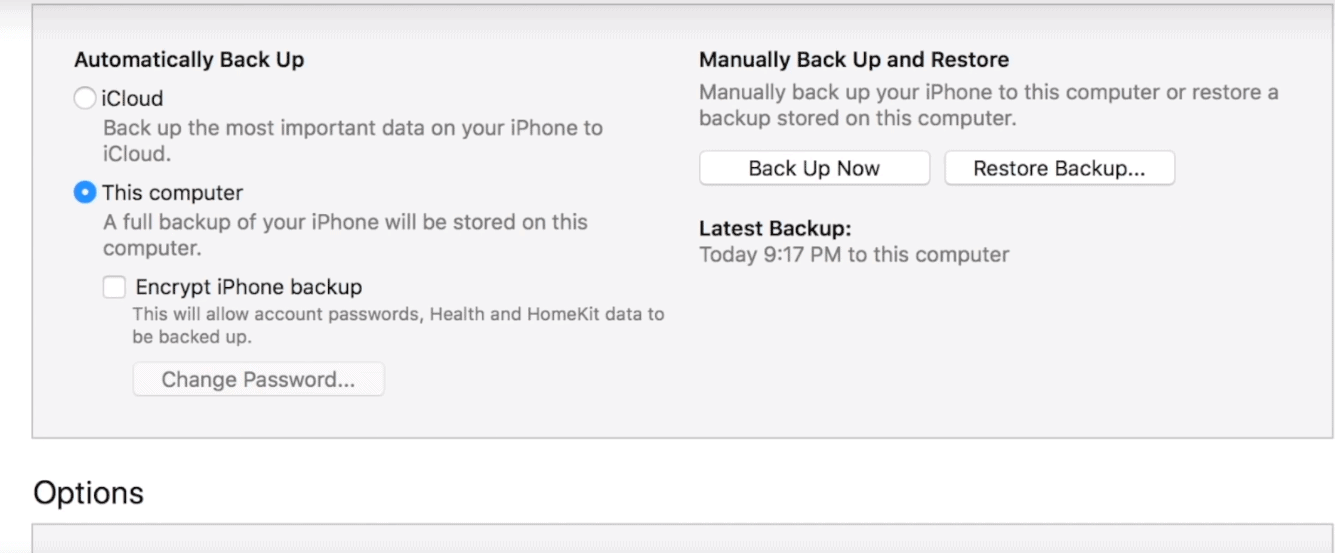 Beneath the Manual BackUp and Restore section, click on "Restore Backup…"
You will get "Restore in Progress" notification on your iOS device screen.
Once done, your deleted data will be restored on your iOS device.
The only downside with this method is that you have a limitation to the amount of data which can be synced to iTunes. The Free users get a maximum of 5GB storage and in order to get additional space, you have to make a payment and upgrade your account.
Using a specialized iOS data recovery tool
There are several data recovery softwares for iPhone available in market, but most of them are overly expensive which can really pinch your pocket. However, one with the highest recovery rate and an affordable price is PhoneRescue from iMobie.
PhoneRescue is simple, fast, and cost-effective iPhone data recovery software which comes with easy-to-use interface and various unique features. With PhoneRescue you can recover the deleted photos, videos, call logs, messages from apps like Whatsapp, music, and more..
Recover lost iOS data using PhoneRescue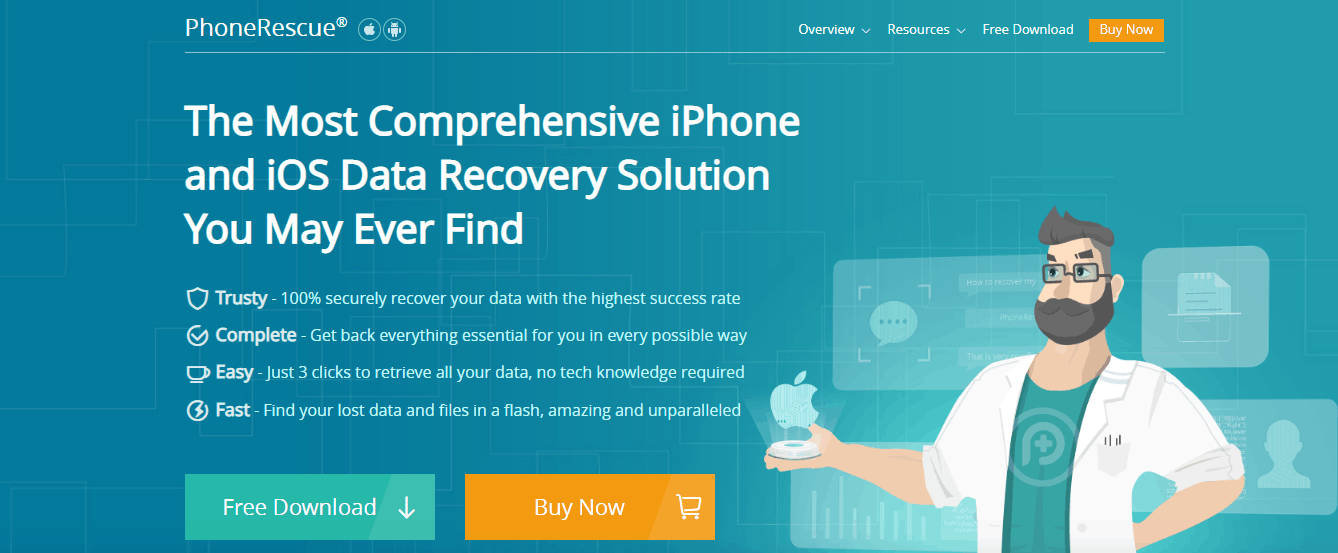 PhoneRescue offers three different data recovery options which include "Recovery from iOS Devices" "Recovery from iTunes backups", or "Recovery from iCloud backups"
How to restore data from an iOS device
The recovery procedure directly from an iOS device is pretty straightforward and simple. This mode is ideal for any deleted data which cannot be restored as there is no backup present. However, your device should be in working condition and detectable by the computer.
Here is how you can use PhoneRescue to restore the deleted data from your iOS device including iPhone, iPad, and iPod Touch directly:
Visit iMobie's official page to download the PhoneRescue software.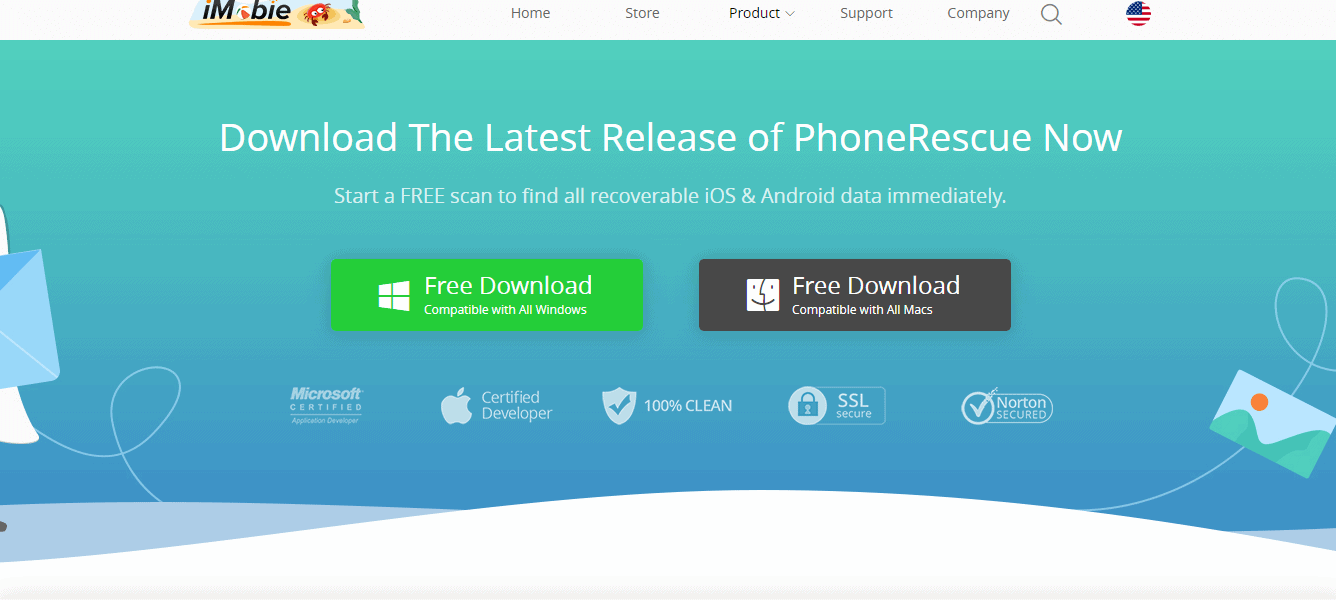 Once you have downloaded and installed the software, click on the same to launch it.
Now, use a USB cable to connect your iOS device to your computer.
Your device will be automatically recognized by PhoneRescue.
Click on the "Recover from iOS Device" tab on the left hand side of the window.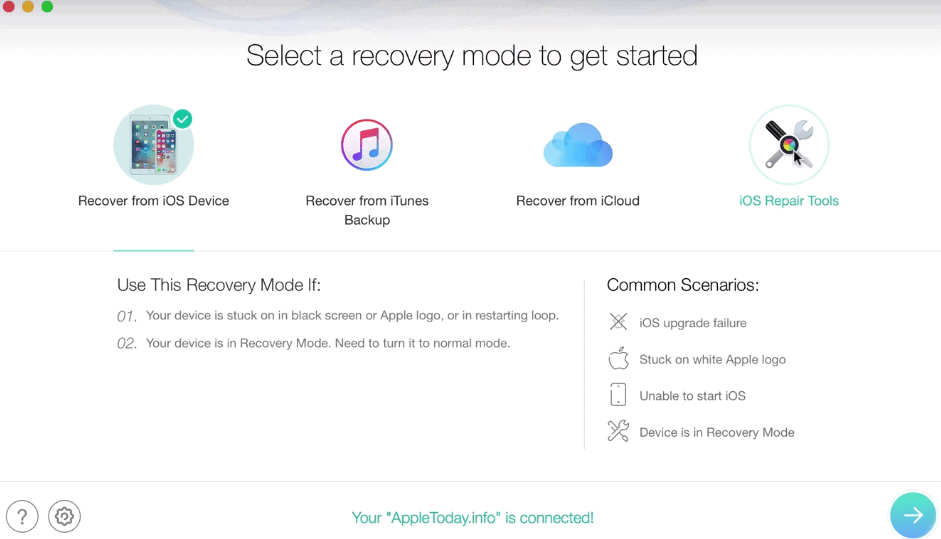 You will now be taken to the next window, where you need to select the type of data which you wish to retrieve. Here, by default all the options will already be selected, but you can uncheck them if you want to exclude any specific file.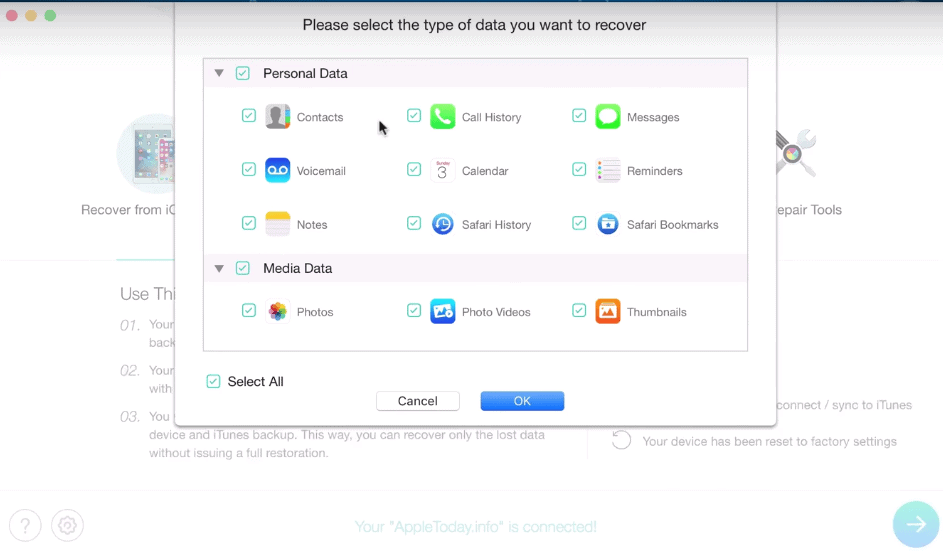 Once done, click on "OK" and PhoneRescue will start analyzing your iOS device.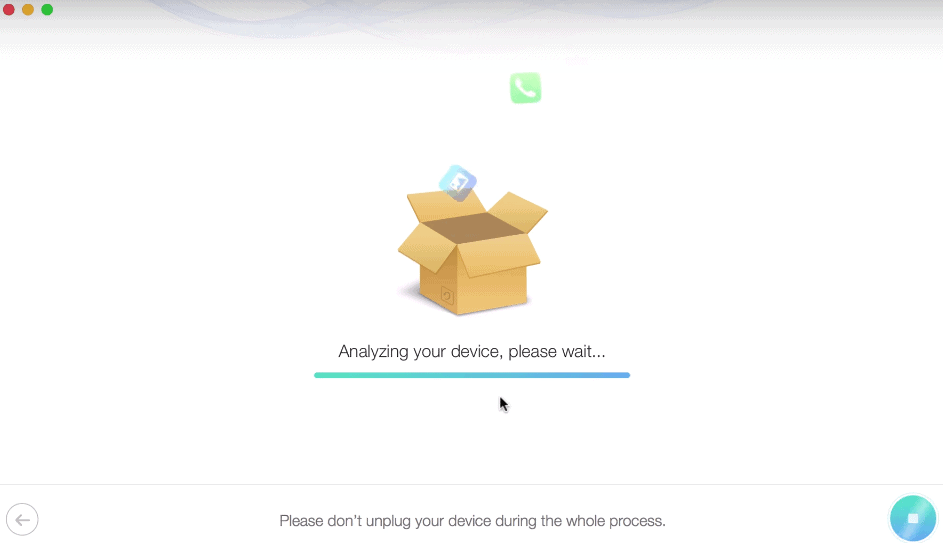 Post completion, the software will show the scanned results and you can select the items that you want to recover.
To get it done, click on the recover button on the button right hand side of the window.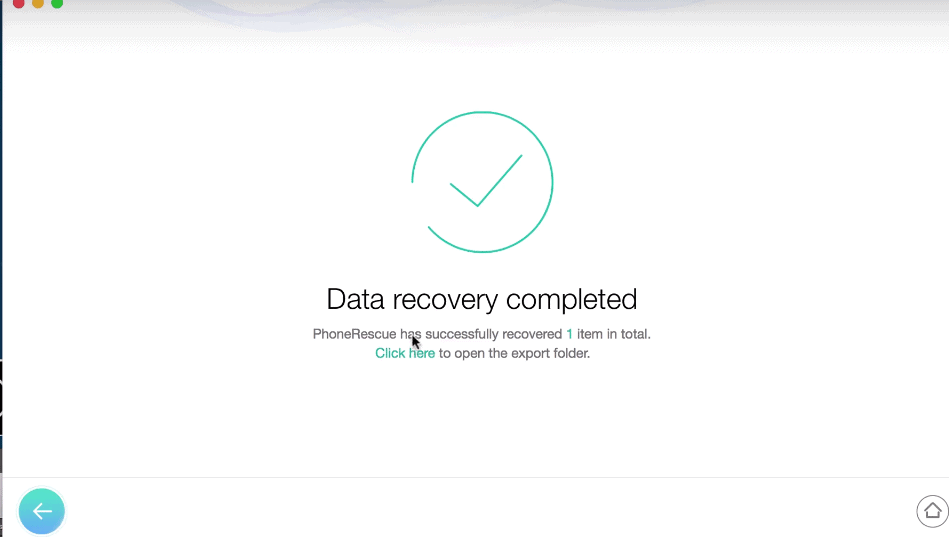 How to restore data from iTunes Backup
Alternatively, if you wish to recover data on your iOS device from iTunes Backup, here is what you need to do.
You don't need to connect your iOS device to the computer to recover files from iTunes backup. Just follow these simple steps:
Launch the software and click on the "Recover from iTunes Backup" tab.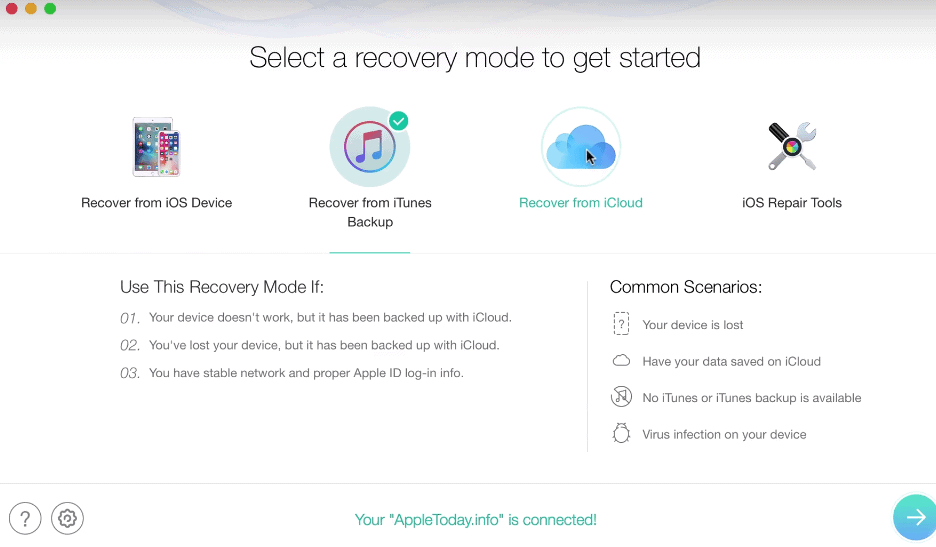 PhoneRescue will automatically detect the iTunes backups in your system and show them in the next screen.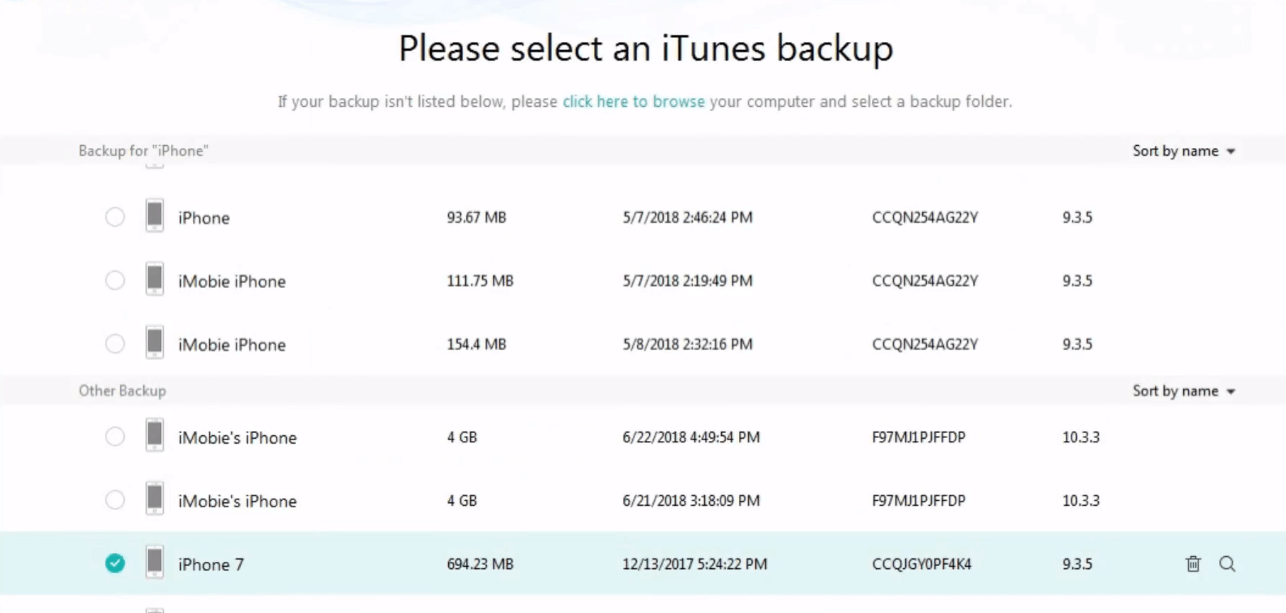 Next, in the pop-up window you will be given two options- "Only Scan Backup" and "Compare"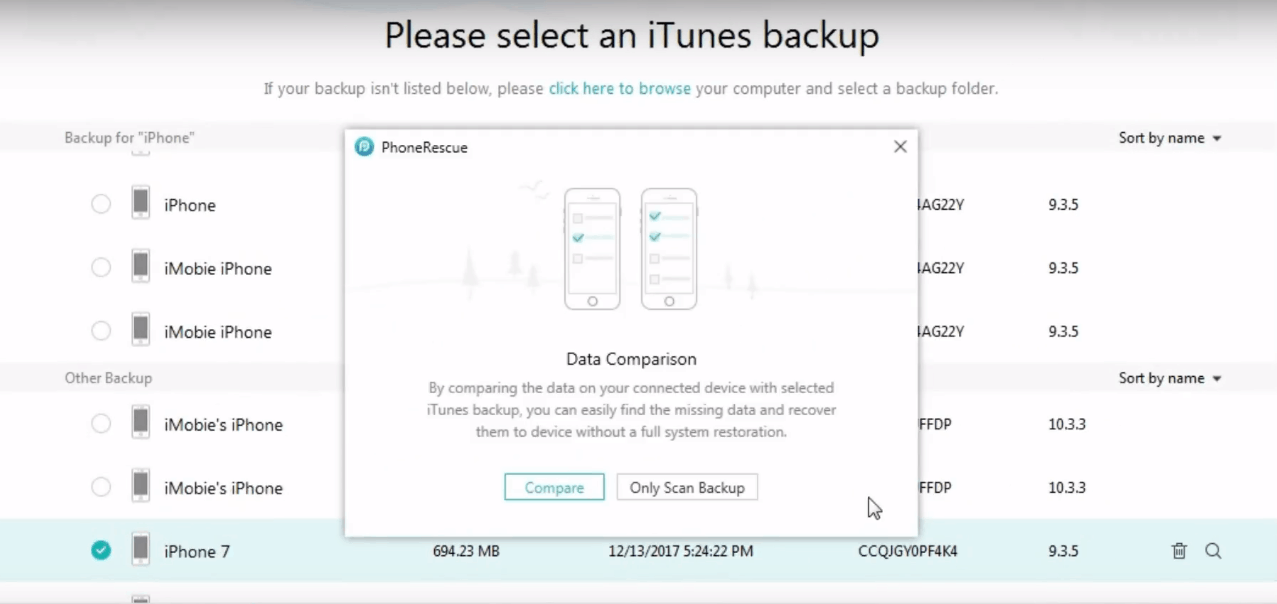 On selecting "Only Scan Backup", the software will show all the scanned data in the backup. However, if you chose "Compare", then PhoneRescue will only display data which is not present in your device.
In the next screen, select the categories that you want to retrieve otherwise check the "Select all" option which is set by default.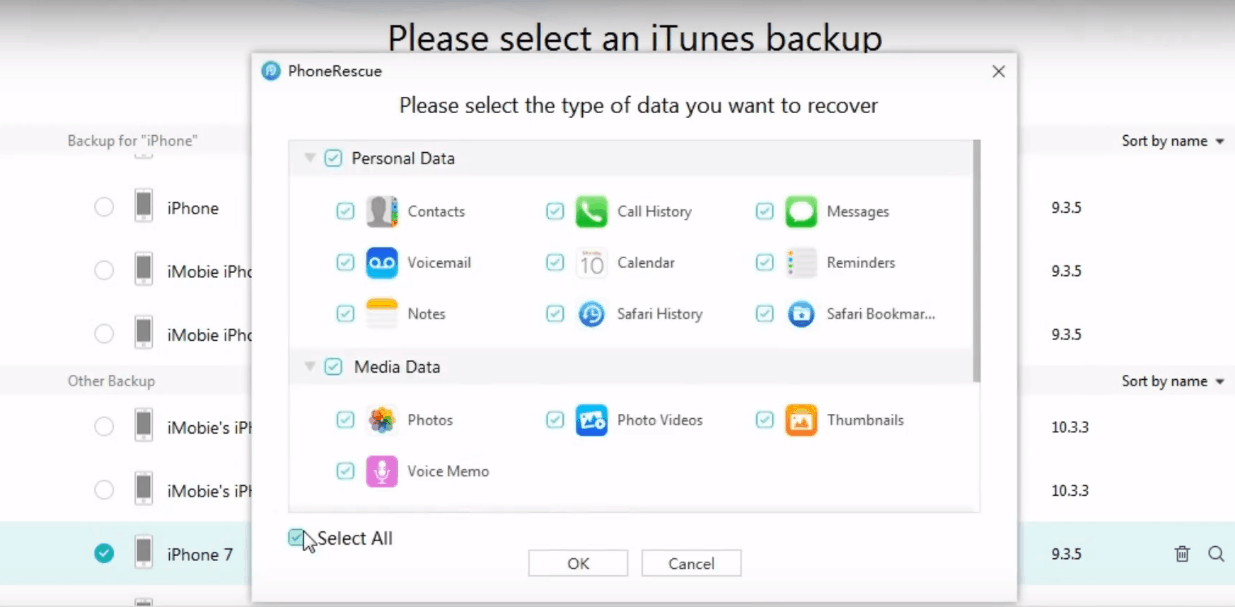 It may take a while to scan all the items from the iTunes backup. Once done, PhoneRescue will display the scanned results.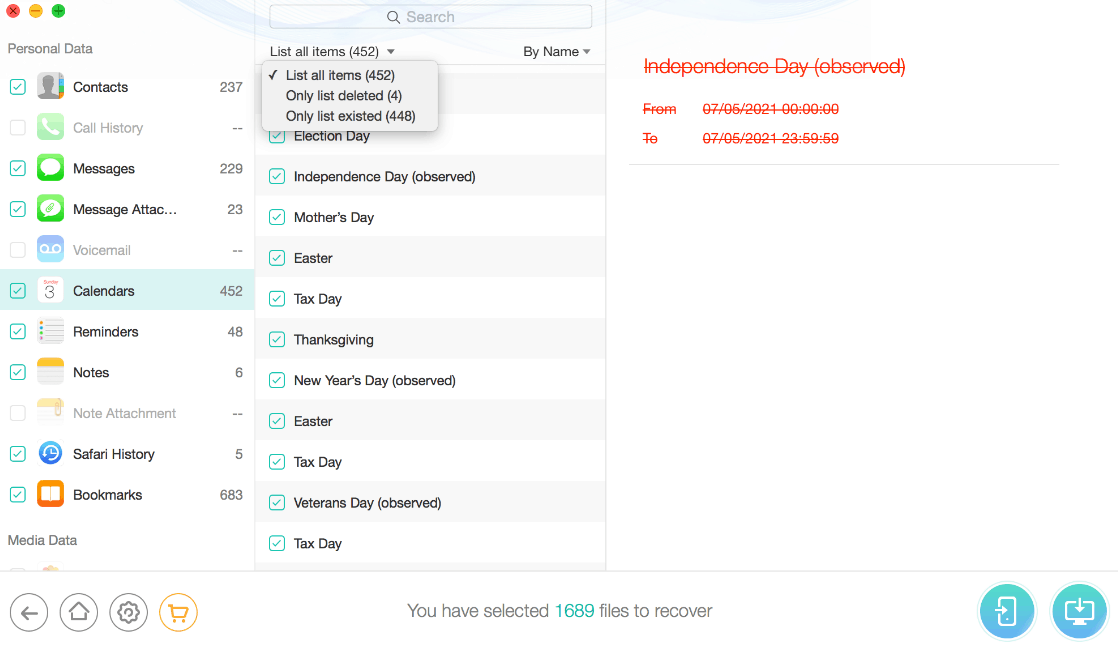 Here, you can search for specific files by typing the keyword in the search box on the top of the window. Also, you have the option to filter the existing files by selecting "Only list deleted" in place of "List all items"
Select the files that you want to retrieve, and click on the recover button on the bottom right hand side of the window.
The recovered data will be saved in your computer and you will see the following page where you can check the location of the saved files.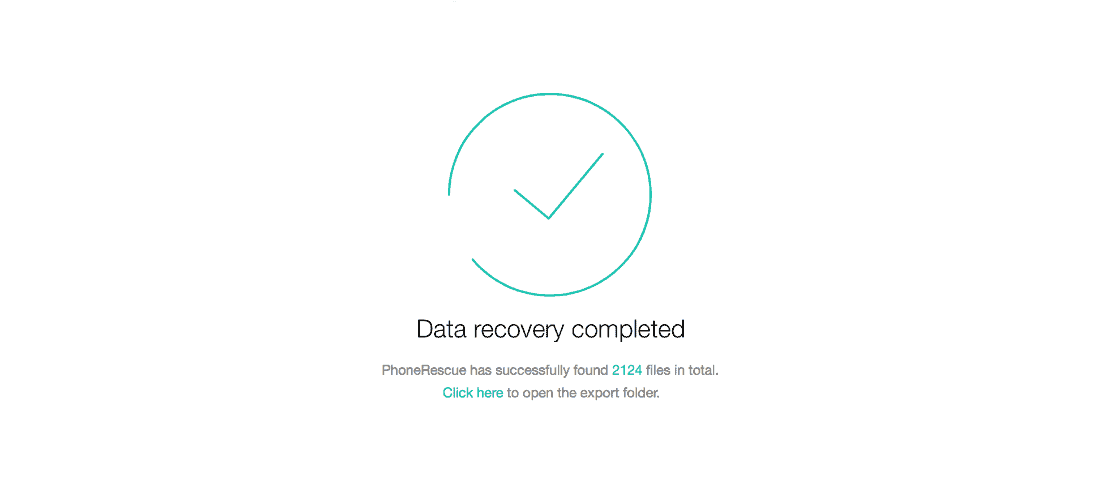 How to restore data from iCloud Backup
You can use the Recover from iCloud mode if you have synced your data to iCloud. Here, you can you don't need to connect your iOS device to the computer unless you want to retrieve the data directly into your device. If you have connected your device to the computer, then it will be automatically detected by the software.
In order to recover your data from iCloud backup, follow these steps:
Launch PhoneRescue and click on "Recover from iCloud" tab.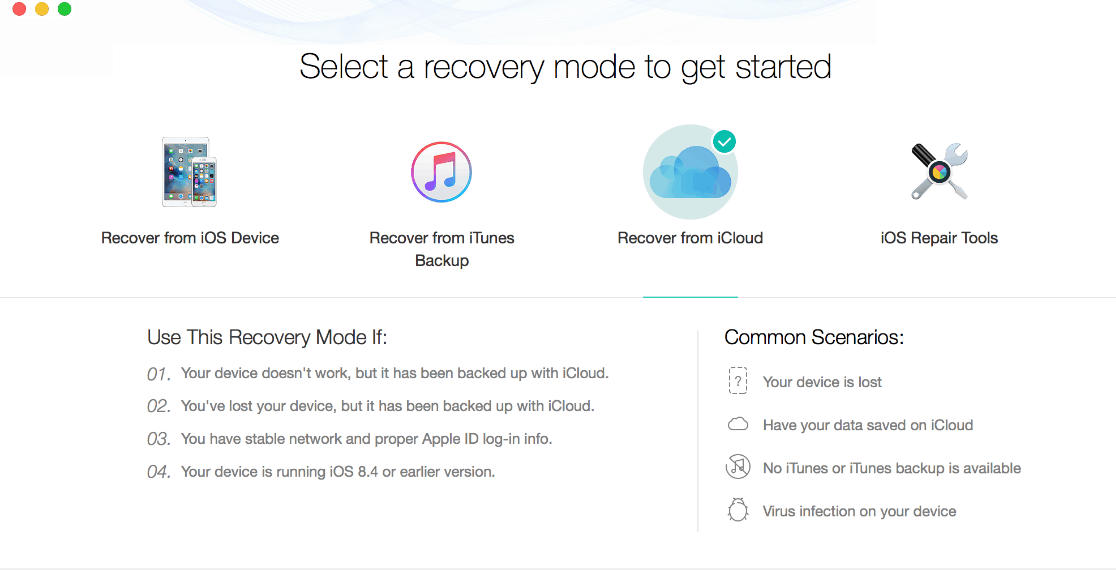 On the next screen, you will be asked to sign in to your iCloud account. Make sure that you have an active and stable internet connection at this step. Enter your Apple ID and password, and hit on next.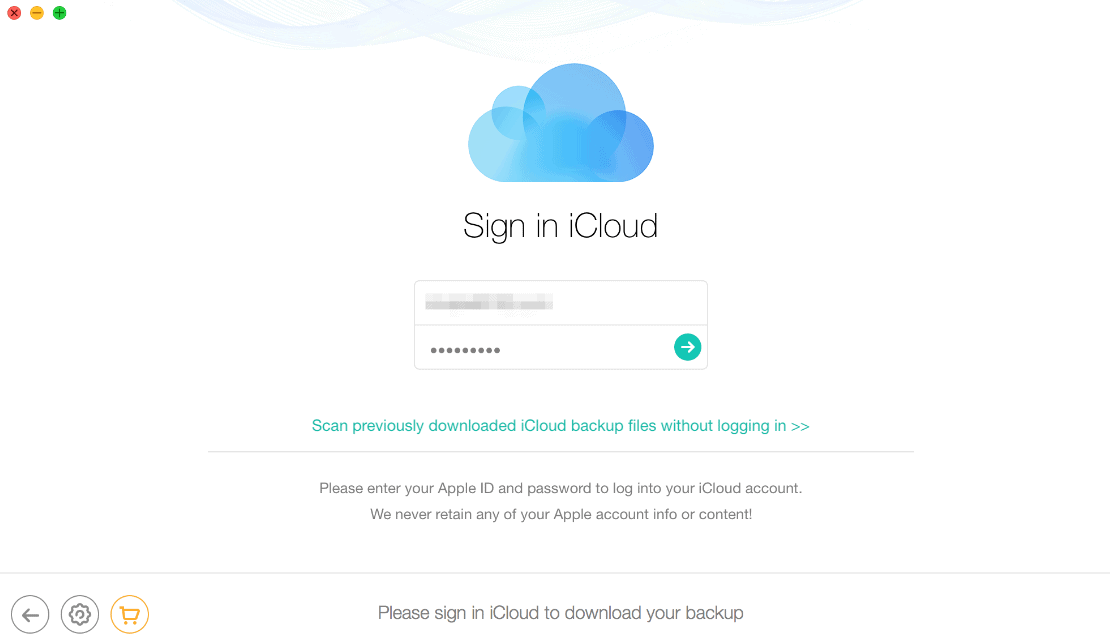 ** PhoneRescue will never save your account information, so don't worry about your privacy.
Once you have successfully signed in, PhoneRescue will detect all the data that you have backed up with iCloud.
If you can't locate the specific files on this screen, then click on "iCloud Backup", to recover other data.
The next screen will show you all the synced data where you can select anything and click on the download button to save it.
Once you have downloaded the data you wanted, click on on the bottom of the screen.
Choose either "Only scan backup" or "Compare" option to get all the data in the backup or exclude the existing data in your iOS device respectively.
In the next window, select the data that you want to restore and hit "Ok"
PhoneRescue will display the scanned results, where you can filter the data as per your preference by selecting "Only list deleted" in place of "List all items".
Select the data that you need, and hit on the recover button at the bottom of the screen.
Once your data is recovered, you will get a completion page where you can explore the saves files by clicking on "Click here"
That's it! These are the simplest methods to recover your important data from any iOS device using PhoneRescue. With the easy user-interface and uncomplicated instructions, you can use PhoneRescue effortlessly. However, if you still face any issues, then iMobie has provided a detailed guide to use the software here.
To test the interface and check the device compatibility, you can go for the free-trial version of the software before purchasing it. But, you would not be able to restore any data with the free version.
The software is available for purchase at a price of $49.99 for a single licence and at $69.99 for a family licence. And, the best part is that you can claim a 100% refund within 60-days period, if you are not happy with the software
Key Features:
PhoneRescue is a lightweight and easy to install software which minimal system's resources when compared to other similar softwares. You don't have to go through any complicated configuration process. After downloading the setup file, all you need to do is to run it and you will be able to use the tool in the first screen itself without any hassles.
The interface is modern and intuitive with a clean looking white background. The user-friendly interface eases the stress of losing data by making the process to recover files simple.
If you are concerned about the compatibility of PhoneRescue with your iPhone, then do not worry because the software supports a wide range of iOS devices. It is compatible with iOS 12 and macOS Mojave as well.
The software meets the highest standards when it comes down to security so you wouldn't need to be worried about your private data being exposed to hackers. While transmission, PhoneRescue uses a 256-bit SSL for encrypting and decrypting the data.
With the force-restore feature in PhoneRescue, you get the option to restore data even from the damaged and corrupted backups.
PhoneRescue gives you a preview of the scanned files and allows you to choose what you wish to retrieve. You can recover up to 31 types of data including calendar entries, notes, reminders, ringtones, safari history, music, and more.
The software creates two copies of data which allows you to save the restored data at different places. This feature abolishes any chance of overwriting the existing data which is a common problem with most of the data recovery softwares.
You can even restore your data from a damaged or smashed iOS device.
Wrapping Up:
Beside an accidental deletion, there are several other reasons too where you can lose important data from your iOS device such as a damage to the device or system crashes. Whatever is the reason, a loss of such data is always catastrophic and things can go further downhill if you don't have a backup. There are various methods available for iOS users to restore the deleted data. However, using a data recovering software will give you different options and ensure that you do not lose your valuable data permanently. PhoneRescue is our favorite as it goes beyond the existing restore options and digs up to even third party applications.