Apple is transforming the way one can interact and store the content of value with its new "iCloud" cloud computing technology. Mac forms the center of synchronization and content by making it another 'device' equivalent to iPad or iPhone. iCloud forms the central hub for the valuable information to be stored shared and interacted with.
Synchronization made simple
iCloud provides an attractive mode of synchronization. Apple's devices now work just as you would want them to. Just push your information to all your devices and it's done! An interesting feature of the new iCloud is that it allows pushing of shared calendars across iCloud accounts. That is to say everyone sharing a calendar will be immediately updated with fresh events.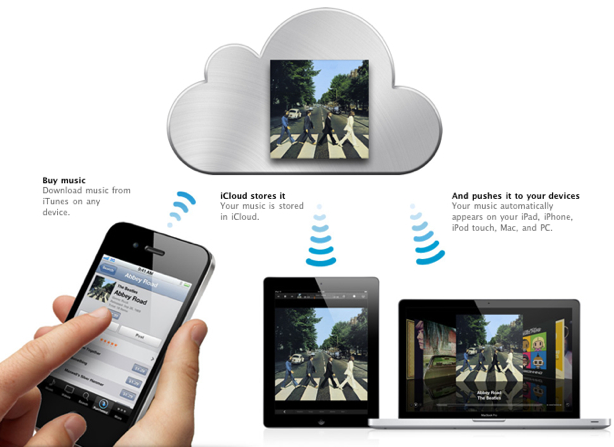 iCloud allows easy access to all the apps downloaded in past and also synchronizes them to all your wireless devices. . iCloud allows access to all your previous downloads, letting you pull them onto whichever devices you like, while also causing new books to be pushed to all your devices. And even better, iCloud will store your place in a book and push that information across all your devices and you never lose you position again. . iCloud allows all the apps from the iWork suite to save your documents, automatically  in the cloud. You can quit whenever you like and resume anywhere on any connected device again. Also one will now be able to seamlessly have paintings, games, or stocks synchronized across all your devices. Backup with iCloud works exactly as one would dream of. Backup saves in accordance to time and space only backing up information that's been changed so that you never lose anything, ever. And another benefit of iCloud is the restoration of a device by logging on to your Apple ID to get it back. All your data comes back in no time. That's the magic of iCloud!
Photo Streaming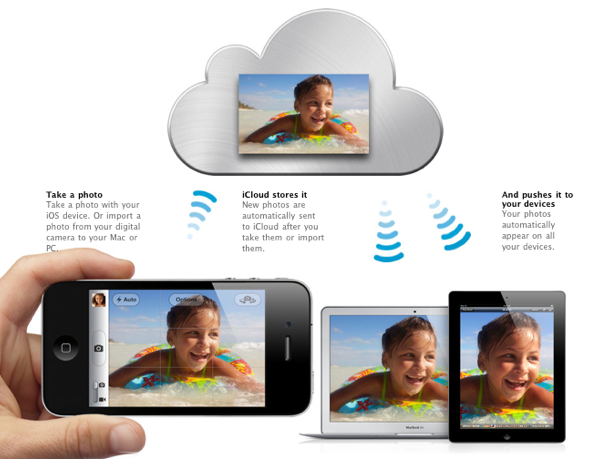 Photo Streaming is based on the idea that having your photos always with you can just happen. Transferring photos from device to device and saving them frequently can just be forgotten by using iCloud's "Photo Stream". Photo Stream synchronizes any new photos across all of your devices, automatically.  You want to view a photo from your iPhone on your iPad, you have it! iCloud allows its users to save a rolling collection of last 1000 photos and all new ones for 30days.
iTunes in iCloud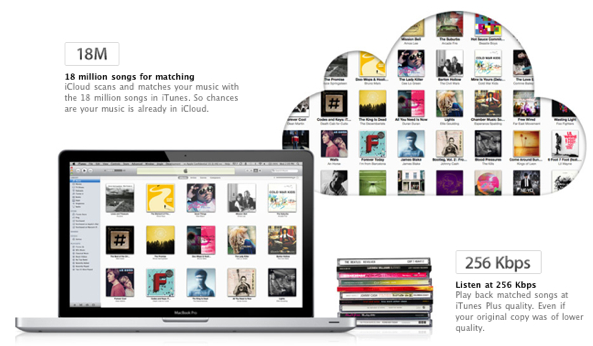 One can automatically have every song purchased on all devices, and can download entire history of iTunes purchased. "iTunes Match" brings all the benefits of iTunes in the Cloud. One can have iTunes match all of your collection against the database of 18 million songs, and allow you to stream them all from the cloud. iCloud will upgrade the quality of all of the songs it can match to 256-Kbps and also iCloud will upload and store all of the songs that it can't match.
Final thoughts
Here's how Apple defines its new technology.
"The cloud the way it should be: automatic and effortless. iCloud is seamlessly integrated into your apps, so you can access your content on all your devices."
iCloud is a huge step towards transforming the way we use our computers, interact with and store our content, and share it. It not only gives a wonderful synchronization but also allows information to be shared anywhere, anytime without much effort.
For more information visit iCloud.