It was rumored that HTC will be introducing a new smartphone named Pico and then they renamed it to HTC Explorer. Well, we did not know much about it then but today, HTC announced the HTC Explorer officially as their latest Android device and it will be hitting the markets soon.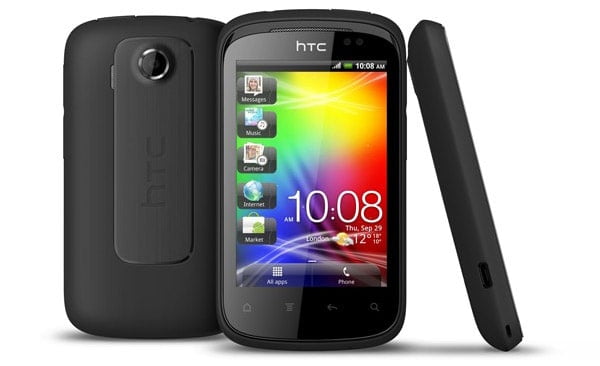 Outlook & Some Features
HTC Explorer looks very compact in front of its other HTC mates, it measures only 102.8mm x 57.2mm x 12.9mm and it has a 3.2 inch HBGA display. HTC Explorer is thought to be the most affordable android based HTC smartphone. It's price range is less than Wildfire and Wildfire S and it really puts the HTC Smart which is Brew based, out of the pasture.
So, this new addition to smartphone market does not look bad at all, because Explorer comes with a decent package of hardware to make it through the strict market. Essentially, HTC Explorer has almost the same hardware as the Wildfire S but different body. As we mentioned above, it is going to be most affordable smartphone yet, HTC has reduced the camera resolution to 3.15 MP, as the Wildfire S came with 5 MP camera.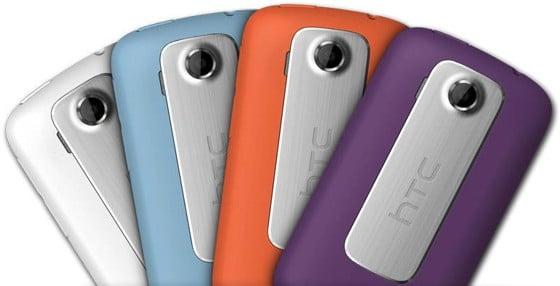 After that, HTC Explorer provides a complete Android experience, with the addition of Sense 3.5 UI. Explorer comes with a complete web browser which also supports Flash, social network integrations and many of the other popular features which HTC provides in its best smartphones.
Extra & Unique Features
But there are a couple of extra features, which are uniquely added to HTC Explorer. HTC Phones pointed out that Explorer will have inbuilt data monitor which will be based on the user. It also allows users to track and manage the data allowance and usage on your cellular package, this will help users and they will not need any other third party management system for this purpose.
Exchangeable Back Cover
HTC has also introduced an exchangeable back cover system in the HTC Explorer. Well, it's not a new thing but still it will be the first Android based HTC handset to have this feature. Its back covers come in different colors which include Active Black, Active Navy, Metallic Black and Metallic Navy and these come with the device when purchased. The customers in India will also have additional options including Active Royal and Metallic Royal. You can purchase extra covers separately and you will need to buy 4 colors at least.
Releasing In 4th Quarter Of this Year
HTC Explorer will be publicly released in the fourth quarter this year and will hit the markets of Europe, Middle East, Africa and Asia. That's all we know about the HTC Explorer for now but it is expected that it will be launched soon in an event held by HTC in London. We will keep you updated.