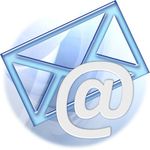 It has happened to us all a many times. In our busy schedule we make a Email account, and submit it's password  to Outlook or similar programs and forget it after sometime. We only remember about it when we need to  edit some preferences or something else from the web mail. And even do forget the recovery questions.
Now in these tricky situation what would be the best and quickest option to recover the Email or IM password?
What Do I Do Now?
Nothing is really impossible in this world. I suggest you to follow, these steps before going for more exhaustive steps to find the Password. However it will only work if the password is saved in your Outlook. It is a small software which unmasks the saves password for you from the hidden password field.
How To Use It?
To use the software simply download the software and extract it in your desktop. Now open the folder and click on the .exe file to run the software.
Now open the Outlook or other similar software and open the account settings, of the account you want to reveal the password. Now click on the "X" symbol of the software and then holding the click drag it to the password field and you can see the password revealed. You can also use it for some IM which saves the password natively in windows.
I created a test account for showing you the results, with account name test and password as testtest. Now you can see the, how the password was revealed by the software. It is a free software for personal use and can use it for any
number of times. If you liked my post, it would take only a moment to leave a comment.