Everyone on the internet today has is linked to some social networking. However we often do not want to share our real photos. And there are various reasons for that, however that is not relevant to my topic. So today I will show you how you can make cool manga styled avatars for your social networking sites and instant messengers. It also works fine with your skype and other similar software's.
This is a great online tool that lets you create a manga styled avatar to use at all your favourite haunts. The Web site has loads of choices and offers easy integration with several popular social networking sites
The websites name is "Face Your Manga" . The website hosts almost a virtually unimaginable quantity and variety of faces to choose from. You can create your own image with changes in face, eyes, nose, mouths, ears, hairs, clothes ,stuffs, background and makeups. Each of them having more to configure inside subgroups. Virtually it will create a unique one for you and  that's also for Free. And the best part of it is that, you can  integrate it with any of the networking websites like Facebook, Orkut , Myspace , instant messengers and others.
After you are done creating your Manga face you can enter the details and the image will be send to you in your Email address. And you are good to go.
Here are some of the faces other people has created using the online tool. Give it a try it's fun to make one. To Visit the site Click Here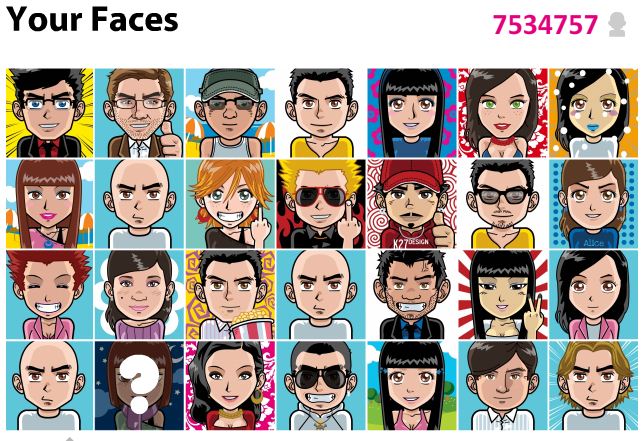 Hey guys, share your thoughts on Mango avatar and let us know if you've found more interesting tricks for the same.!! 🙂
manga avatar creator
anime character creator
anime characters
tokyo ghoul characters
anime hairstyles
anime girl drawing
free anime online
avatar the last airbender online
anime character
naruto character creator
mega anime avatar creator
blue exorcist rin
anime male hairstyles
blue exorcist manga
megamaker
anime ninja
anime pics
how to draw anime girl
create your own anime character
character design generator
anime boy hairstyles
anime hairstyles female
character creator games