Positive reviews equate to trust and a bigger percentage of users flock to online review platforms to get opinions of past users, friends, and acquaintances regarding a brand or businesses. Consequently, it is critical for any business out there to monitor some of the things that their customers say so that they can promote the positive comments and see how they can amend the negative ones.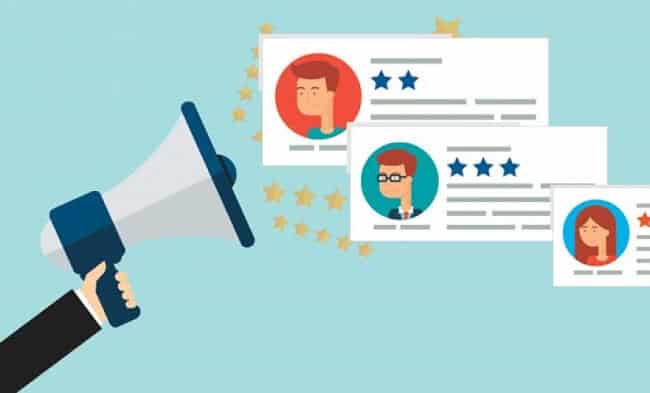 According to a past TrustYou Survey, 95% of respondents confirmed that they read travel reviews before booking. This implies that potential customers may reject your business or brand if doesn't have a positive or good online reputation—remember that there are a variety of options out there.
So, how can you monitor your online reputation? Well, there several ways that you can leverage to track your company's online mentions, but here are the top 6 recommended by Minneapolis Premier SEO Ninjas.
Monitor Your Social Media Handles
Regularly checking your social media accounts is one of the simplest ways of monitoring your online reputation. Even brands that don't post on a daily basis need to check their accounts on a daily basis to keep tabs with engagements. Strive to respond to both positive and negative comments as well as any mentions of your brand.
Monitor Online Review Sites
Another simple way to monitor your online reputation is to check review sites such as Glassdoor, Yelp, and Epinions among others. Most of the top review sites allow any user to add a listing, so even if you didn't list your brand, it may still be in several review sites, collecting reviews. What you need to do is monitor the sites frequently. If you come across a few negative reviews, don't panic. Just known how to respond to them properly and you'll be good to go.
Use Monitoring Tools
There are several tools that you can use to track online mentions. Minneapolis Premier SEO Ninjas recommends the following free options:
Alerti: This powerful tool will help you scan the web, online press, microblogs, forums, social networks, and online videos based on keywords that you have chosen. Their free package allows you to create 2 alerts for 1 week.
Social Mention: Social Mention also has a free version and tracks social mentions of any type, including your competitors. Most importantly, this great tool will even show you the source of these mentions
Google Alerts: Google Alerts is free but can be very useful. While Alerti and Social Mention will give you a clear view of what's happening online which might be related to your business, Google Alerts will help you uncover news articles and blog posts where your company is mentioned.
Know The Reputation Of Your Business Partners
Partnering with other businesses or providers is a good way to cut your operation costs, increase your exposure, or simply cross-promote. However, if you care about your brand's reputation, it pays to do a quick check on the reputation of your partner-to-be. A negative review shouldn't coerce you to find another partner—though you can if you deem it fit. The most important thing is to be aware of the mentions to be adequately prepared for any potential consequences of engaging with a partner with questionable online reputation. However, if your business is just recovering from a recent reputation setback, it's more advisable to avoid associating with businesses that may be going through the same situation.
Take Advantage Of Customer Surveys/Polls
Your current customers, close associates, and social media follows can also come in handy in your online reputation management. By using surveys and polls, for instance, you can get a sense of what people are saying about your brand. According to Premier SEO Ninjas, to get the most out of polls and surveys, make them short and infrequent.
Have A Good Response Plan
One of the most vital yet commonly overlooked aspects of online reputation monitoring is having an effective response plan. A good response plan is characterized by fast response time and ensuring that all mentions are attended to. So, how do you avoid missing your company's mentions? Well, top SEO experts recommend the following:

Check the Accounts Regularly: The best way to ensure that you don't miss anything is to check the accounts regularly. Log in to your social media pages and check them at scheduled times during the day—immediately you get to work, after or before lunch, before you retire to bed etc.
Email Notifications: Set all your social media accounts and other websites you've registered your business on to send you notifications every time a user leaves a comment or mention your brand.
Smartphone Notifications: You can use text alerts and Smartphone notifications as backup plan. For instance, you can add your business account to your Facebook or Twitter app.
Bottom-line
Monitoring your online reputation will help you stay ahead of any potential problems that you company may have online. Strive to be as professional as possible when it comes to reacting to any type of brand mention—always give your customers and followers a good impression of you and your business. Most importantly, remember that online reputation monitoring is a continual process, and it's never enough to do it once and forget about it.

Elizabeth Engen is an Online Business Strategist and Founder of Premier SEO Ninjas Minneapolis – a digital marketing agency that has helped Doctors and Lawyers grow their practices and create massive revenue since 2009. She provides innovative and results-driven internet marketing solutions so that business owners become even more successful in their chosen fields of endeavor. Over the past fifteen years this Premier Google Partner and Double Agency Owner has been building compelling campaigns that get traffic, get noticed, and generate more clients for their businesses in ninteen countries around the world.