To lock files, folders, and apps with your fingerprint, you can either use the phone's inbuilt security setting where you can add apps to the secure folder or use a third-party app. A smartphone is not smart enough if it doesn't have a fingerprint app lock. If you have a fingerprint lock sensor and not making the most out of it, you should learn this trick by going through this article. The inbuilt setting is different for every phone depending on the model and it is only available in the most-latest smartphones.
We have compared, tested and reviewed a few of the best app locks for Android and compiled them here in this article for you to ensure that your Android smartphone can lock files, folder, and apps with your fingerprint. These apps are compatible with all Android smartphones and are one of the most essential apps that one should keep on a smartphone.
Secure Lock for Apps – Protect your Privacy
The first App that has scored the highest rank in our tests in the category of fingerprint app lock is Secure Lock for Apps. If you want to lock your social networking apps like WhatsApp, Facebook, Instagram, Snapchat, or Gmail, or you wish to lock Files your Photo gallery, this is the greatest app that you can find on Google Play Store.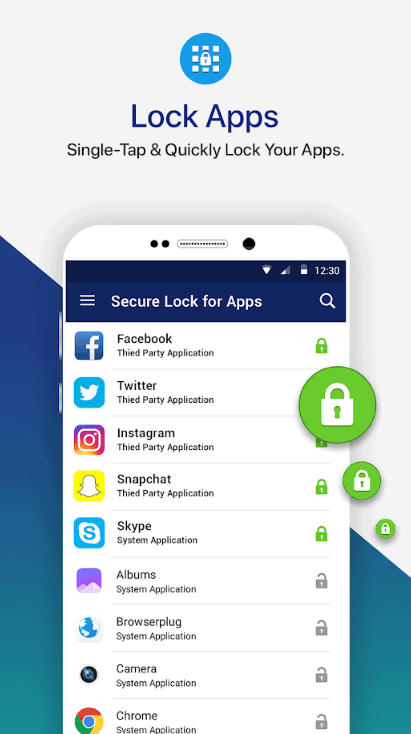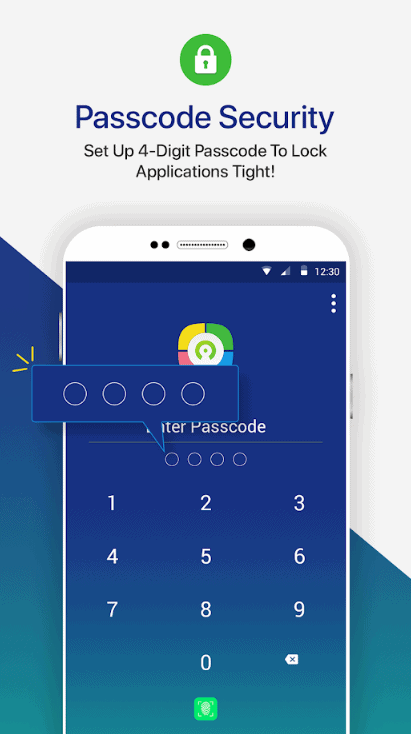 This smart app locker can secure your important documents, lock files, confidential and sensitive data with a fingerprint lock. This additional fingerprint lock is an added security measure apart from your home screen lock. It's a lightweight app that prevents your data from unauthorized access.
Secure Lock for Apps can lock down any app that you have on your smartphone with passcode or fingerprint. It has got a user-friendly interface that is simple to use. If in case you forget your passcode, you can reset it using the mail recovery option. The best part is that this app is ad-free and doesn't affect your battery life.

LOCKit – App Lock, Photos Vault, Fingerprint Lock
Next on our list is LOCKit fingerprint app lock that is again one of the best app locks for Android. If your friends, parents or kids borrow your phone, you can always stay rest assured that your privacy is not hindered. When everything is locked, you can always feel the security that your app settings can't be changed by anyone else.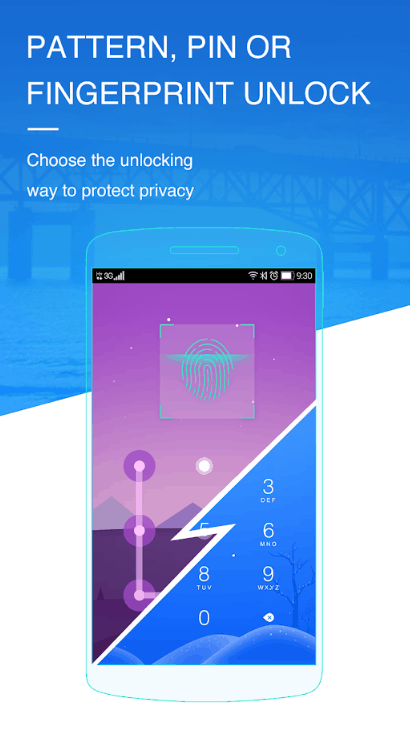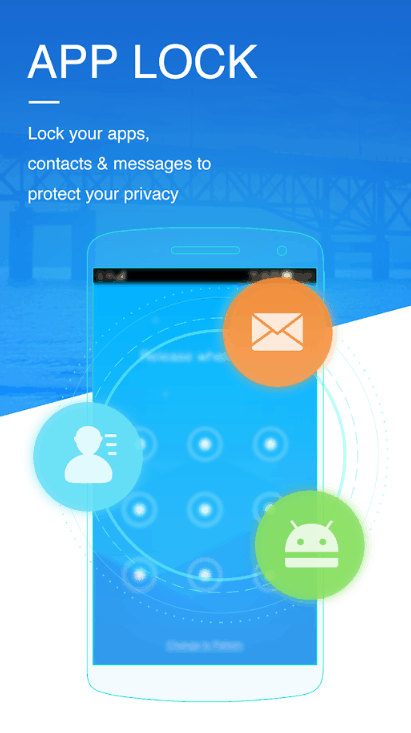 LOCKit Fingerprint lock always gives you a sense of security that your photo gallery or video gallery is private and secured. Its intruder selfie feature takes a picture of the intruder so that you get to know who tried to unlock your phone. You can also set up a fake cover on your apps unlock the screen and lock all your notifications.
AppLock – Fingerprint
The next fingerprint app lock on the list is AppLock – Fingerprint which is easily available on the Google Play Store. Applock is an amazing app to lock your messages, photos, videos, gallery, social networking apps and almost everything that can hinder your privacy. It supports PIN, Pattern, Password, Gestures, and Fingerprint to robust security.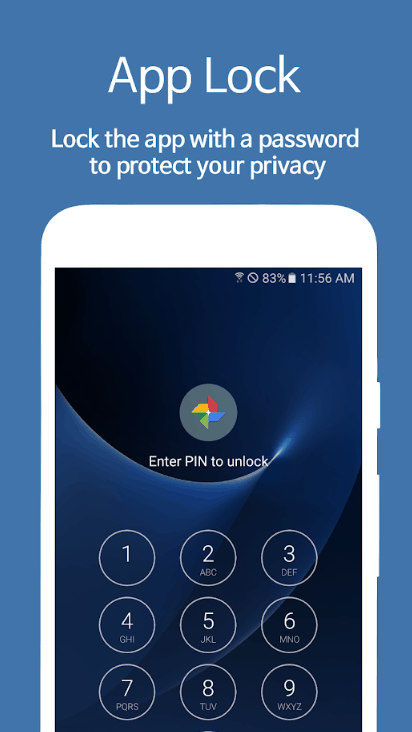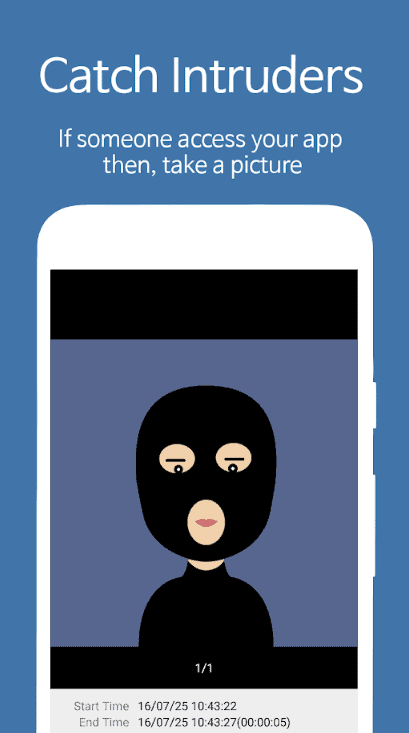 Applock features easy to use interface, easy lock/unlock feature, ability to reset the password, restrict unlock attempts, lock Files, lock Wi-Fi or Bluetooth connectivity, automatically lock newly installed apps and many more. This is one of the best app locks for Android though it displays ads.
How to lock Files, Folder, and Apps with Your Fingerprint
If you are not willing to sue any of the best app locks for Android and want to look for the inbuilt security feature of your smartphone, here is what you can do to lock Files.
You can try and find fingerprint lock access by following this step though it is phone specific and the location may be available in a similar tab that we are referring to here.
OnePlus Phones – If you are using OnePlus phone, you may find a fingerprint app lock in Settings – Utilities – App Locker.
Huawei Phones – You will need to go to Settings – Security and privacy – Fingerprint ID. Here, you can enable the option to 'Access Safe' and 'Access App Lock'.
Oppo Phones – For Oppo smartphones, you may visit Settings – Fingerprint, face, and passcode – Privacy passcode. Here you'll need to turn ON the 'Privacy Passcode' option.
Samsung Smartphones – For Samsung smartphones, the option is available in different sections depending on the model of the phone. Generally, it is available in Settings – Lock screen and security – Secure Folder.
Vivo Phones – In Vivo smartphones, the fingerprint app lock option can be found in Settings – Security and privacy – Privacy and app encryption. You may also look for settings – Fingerprint, face and password – Privacy and app encryption.
Normally, you will find the fingerprint option in settings – security section, rest you will need to look for the right option as it is model specific. You won't be able to find a robust security level with the inbuilt security option though you can stay secured with the best app locks for Android listed in the article. Try one of those to stay secured and keep your stuff confidential.
About the Guest Author:
Chandra Shekhar Choudhary is working as an SEO analyst and technical Content Writer. His potential of writing is PC tips, Android, Mac tricks and Mac Optimizer Software he is anxious in writing other technical blogs. You can also find Chandra Shekhar on Facebook, Twitter and Instagram.

n