If you are somebody who is fond of recording or streaming live to multiple websites, then you would have heard about Open Broadcaster Software (OBS) studio. This tool records the screen, captures your gameplays and streams them live to social networking websites.
Many people might find intimidating if they are using Open Broadcaster Software (OBS) studio for the first time. OBS software presents with the professional style of editing, excellent add-on options, and other sophisticated features. Even though it has many advanced features, most of them find difficulty in using them and customizing according to their needs. So they hit upon multiple issues which mostly revolve around recording the audio problems.
Recording the audio, it might seem easy by seeing the phrase, but there are many issues associated with it. Those can be like, multiple sources merging into track issue, software issue, plug-in problems and much more.
In this article, we are going to talk about a few frequently faced issues and solutions to it. So, it will be valuable for all the people out there who are using the OBS software for the first time or finding difficulty in using the software.
Issue 1 – Recorded audio can't be heard
Problem
Audio gets recorded and it is showing the signal too and mixer also seems nothing problematic. But recorded audio can't be played back.
Solution 1
In this case, you might be using the default Windows media player. It might be a problem since your recording seems nothing problematic and but it is not heard over the media player. You can try the option of changing media player to VLC media player.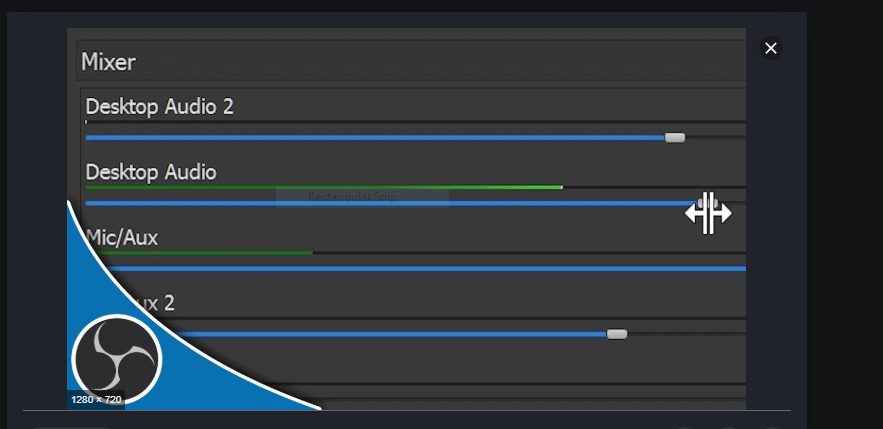 Issue 2 – Audio output device problem
Problem
Microphone audio is being recorded properly but audio output can't be selected and nothing is visible.
Solution
It might be because of several other causes. One of the causes is that maybe you are using MACOS operating system. It needs another program called iShowU to capture the audio.
Issue 3 – Gameplay audio not being recorded
Problem
Gameplay sound is not being recorded from headphones or speakers.
Solution
OBS runs in 64-bit, one should try to install the 64-bit drivers. If you are using Realtek, then it might not be a problem.
In case there might be a problem that it didn't capture desktop sound in OBS, trying the following workaround may be helpful. Set the default device as 'SPEAKER' in the audio settings instead of using the Headphone option
If this doesn't work out and still desktop audio is not getting captured then you might want to remove the 'Nahimic' software. This might give a solution to the gameplay recording problem

Issue 4 – Desktop audio not being recorded
Problem
Desktop audio is not being recorded but the Microphone is being recorded.
Solution
If you are using Headset of Razer then you should use the OBS MP x64 version.
Issue 5 – Speaker audio not being recorded
Problem
The meter doesn't even move in OBS studio when sound is being recorded.
Solution
Select the audio device and set it to 'Default' to record the sound of the speaker

If you have separate headphone and Mic, then use the below settings,

Windows sound -> Default Playback 'Headphones' , Default Recording 'Mic'.
OBS Audio -> sample rate set should be per audio devices format rate
1.Desktop audio -> 'Headphones'
2.Mic/Aux audio -> 'Mic'
OBS Advanced Audio Properties
1. Mic/Aux -> 'Track 1' and 'Monitor & Output'
2. Desktop Audio -> 'Track 2' and 'Monitor and Output'
OBS Advanced settings
1. Audio Monitoring Device -> 'Headphones'
Issue 6 – Headphone audio not being recorded with Microphone audio
Problem
Only Microphone audio is transferred to stream but not the headphone audio
Solution
Please follow the below steps carefully, if you need both audios to be recorded properly,
Step 1: Ensure all the inputs are plugged in properly.
Step 2: Select proper output and input devices in "Settings" as "Audio". For instance, If you select "Microphone" but the sound comes from the "Speakers", then there would be nothing in the recording. So, you should be doing correct switching from Microphone to Speakers, so there is proper recording. See the snapshot below for a clear understanding.

Step 3: In the below drop-down menu you have an option as "Monitor off". The term "Monitor" is the sound that comes from a headphone or speaker. "Output" is the sound that you will be hearing in the stream or video. "Monitor only" option means to mute output. So you tell the OBS studio software to what content it should capture and what should be heard in the recording.
Step 4: You can try "Advanced Audio Properties" in the settings icon in the "Mixer" box which is another advanced way of mixing both Speaker and Microphone audio. You can see the image below for all these settings options.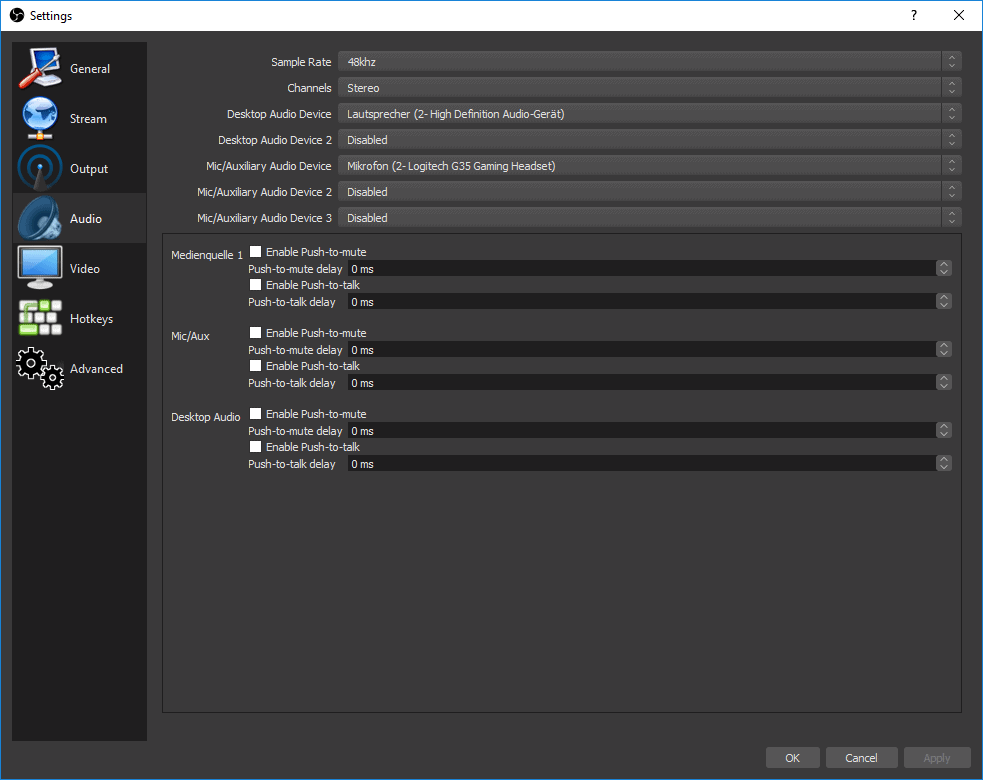 '
Step 5: Except "Track box option 1″, uncheck all the other track boxes of "Mic" and "Desktop Audio". It is to make sure that all audio is combined in one track. If you select both "Mic" and "Desktop Audio" then both will be merged into one track. So it is advisable to use the proper file formats if you are using two different inputs.
These are the steps you have to follow if you need to add Speaker audio and Microphone audio to a single recording in OBS studio software. You can add other sources such as webcam or game too by following similar to create a flawless recording. The tool offers more than 20 Plug-ins so that more sources can be added to offer enhanced functionality. If you face any errors, difficulties or problems you can take a snapshot of all those error messages and settings as log files.
You can extract those log files with the correct date and time from the "Help" option. You can submit those log files in the OBS project forum and get your concerns addressed.