G-mail Chat is one of the important thing in our daily life, isn't it ? Yes we use G-mail chat at least once a day. Here we are going to see How to organize G-mail chat list. By default the G-mail chat list and all the labels are set on left side and also all the labels and chat list sticks together on left side, So some time its really difficult to access the labels. But now we can avoid those difficulties by enabling Right Side Chat . So we can see the chat and labels altogether on same window.
Now we are gonna see How to move our chat list to Right Side Chat .
Click the the link "Settings" in top right of window or "mange labels" At the bottom of labels.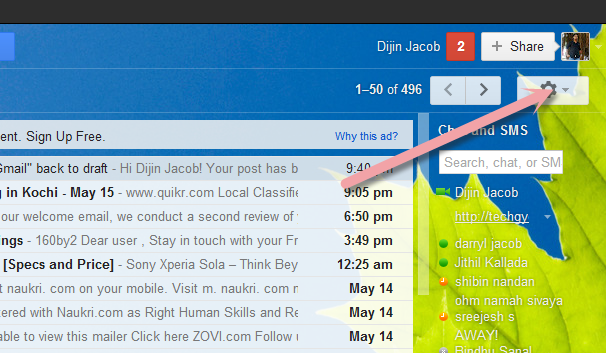 Now the settings page will appear And click on "Labs".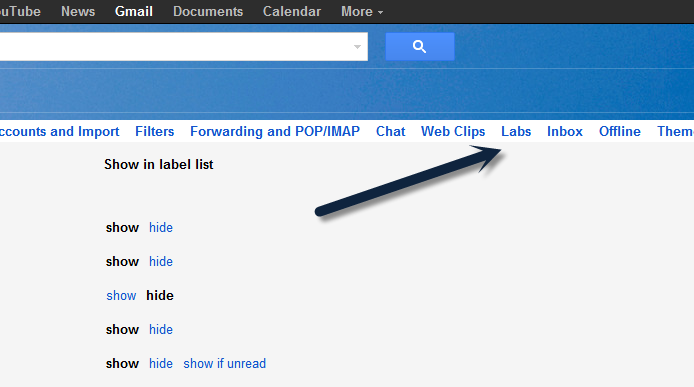 Then the G-mail Labs page will opens, Now scroll the window to " Right Side Chat " .
Now "Enable" the the "Right Side Chat".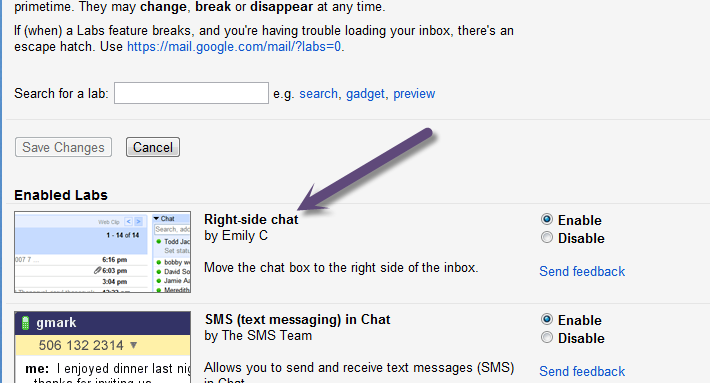 To finalize click on "save changes" .
We have learn How to Enable Right Side Chat in G-mail chat Settings. I believe that you are now able to manage your G-mail chat . Right Side Chat in G-mail is a grate approach, It is by Emily C. She built a Labs feature to use the previous to mitigate the latter. Now you over come a firm that on your Labels, Now you can see your labels as well as your chat list at the same window.
And also available some more Labs in that labs settings window other than Right Side Chat , like SMS (text messaging) in Chat, Add any gadget by URL, Apps Search, Authentication icon for verified senders, Auto-advance, Background Send, Canned Responses, Create a Document, Custom keyboard shortcuts, Default 'Reply to all' and many more… you can use these labs too.