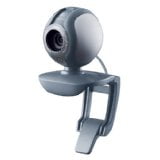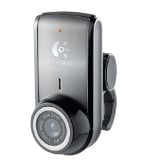 Webcam can be very useful to interact with friends and people on the other part of the world. Webcams are very common with laptops available today, and webcams of great brands like Logitech are available for cheap rates on online. If you've missed lot of fun with webcam. Then Click here
to see some best selling webcams on amazon. You can just purchase one for affordable price.
But you already own a webcam or having issues with the software supplied with the webcam, then I'm here to give you the list of web services which lets you capture pictures and videos using just your webcam, without installing any software.
Do read: How To: Protect Your Webcam From Getting Hacked
Sites that let you take picture using from your webcam online.
Cameroid.com

Cameroid is free online service that can take access your webcam (only if you allow) from your computer to take photos. It is "THE" easiest way to capture images from a webcam without using any software to install. To add surprise Cameroid also offers you fun features to add picture effects to your picture. You have plenty of fun photo effects to add in photos you take. Some of my favorites are monalisa effect, night backround, and more options like adding fun frames, scenes in the backround, blurry effect, distored effect like Maronface.
Also read:
Now back to Cameriod. To get your pictures you just need to allow Cameriod access your webcam. Get started here. Please make your you have enabled and switched ON your webcam
The service automatically detects if there is a webcam attached to your system and if it is functional. If it does detect a webcam, the feed from the camera is displayed on the screen. There are two buttons available for you take photos. The first one automatically takes the photo as soon as you click it. The second one is the timer, which counts down to 3 before taking the snap.
Once the photo is snapped, you are again provided with a few more options. You can save the photo to the public gallery of cameroid if you choose to. Else you can download the photo as a .jpeg file or even print it without downloading. You can also trash or delete the image if you want to try again.
Special Effects:
After your picture or image is ready, you are able to apply a variety of special effects to it. There is a possibility to choose from 9 different color modes for your picture to give it a makeover.
Link : Cameroid.com
FunFaceCam.com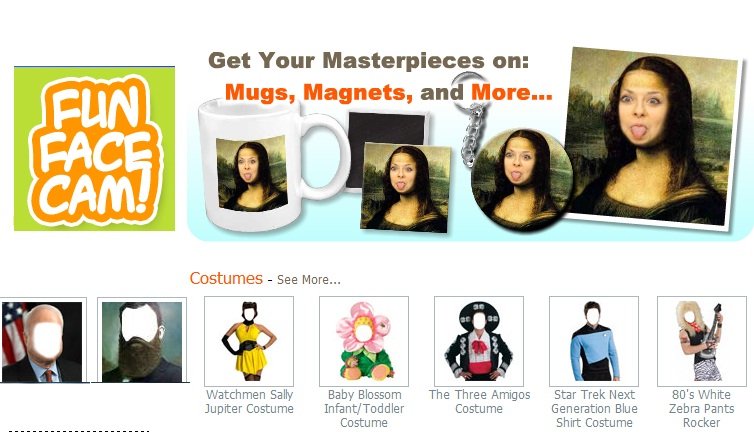 Funfacecame is a web service which allows you to customize and add special effects to pictures, you can edit your photos captured from webcam and add very funny special effects to the photos, they have a huge collection of special effects to choose from. If your so lucky, then your photo can be featured on the front page, giving you more exposure.
Here's a quick preview of the most popular special effects they have.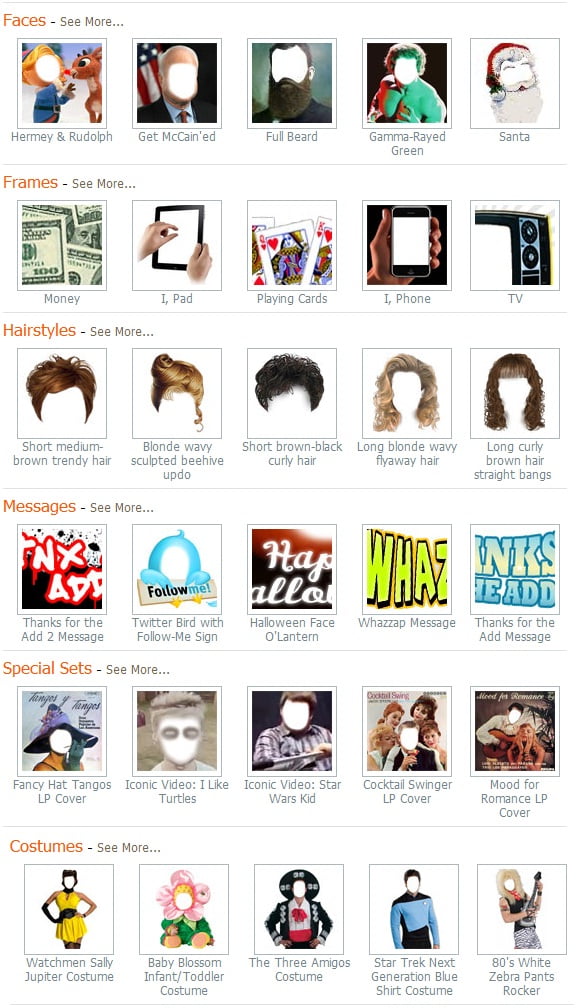 Link: Funfacecam.com
PicaNom.com
This site I found very lately, so I haven't tried it myself. But Checkout the overview video embedded below.