Honor 10 Lite was recently launched in India by Honor. The smartphone is launched in a price segment, which is extremely competitive and will require a smart phone – the features of which are truly it's assets.

We try and decode to see whether Honor 10 Lite can stand strong enough against rivals like Realme 3 and Asus Zenfone Max Pro M2.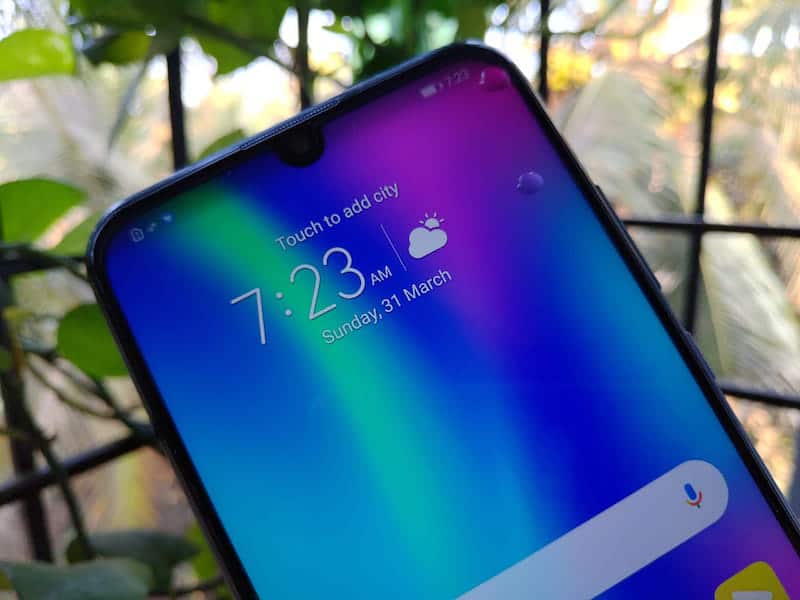 Honor 10 Lite (HRY AL00) – Specifications
To start off with the display, the smart phone comes with a 6.21 inch IPS LCD full HD+ display, with 90% screen to body ratio.

Powering the device is the Huawei's Kirin 710 SoC, moreover Huawei has also added the GPU Turbo functionality this time around. What we're given to understand is that through this GPU turbo technology, the handset will increase it's processing efficiency by upto 60%.
Running on EMUI9, which is essentially based on Android 9 Pie gives a satisfactory enough performance. Since EMIU 9 is Huawei's own, there's very little difference we were expecting in this regard so nothing big to report here.
Battery & Design
In terms of the battery, The Huawei Lite 10 comes with 3400 mAh. We've recently seen the trend of some budget oriented smartphones coming with battery in excess of 4000 mAh, so therefore 3400 sounds a little disappointing. However, it remains to be analyzed whether it can too deliver day-long lasting battery backup, which we doubt at 3400 mAh.
The Huawei Lite 10 comes with a gradient black design, so those of you expecting popping bright colours – you wont be pleased much. But, for those who love the color black (that too in the gradient touch), the design to us does look appealing.
The weight of the phone is very light and the notch gives it a very stylish look. We found the design of Huawei Lite 10 to be quite appealing, it does infact do justice to the price segment in which it's launched.
The volume button and the power button are on the right side, while Huawei has decided to leave the left side without any buttons. As expected, the headphone jack, speaker and the micro-usb port are located at the bottom of the device.
On top, we find a hybrid sim card tray – which supports 2 nano sim cards or 1 sim card and 1 micro SD card to increase the device's memory.
Camera
Camera is the section where we found Huawei Lite 10 to score heavily. Giving it's buyers a solid 24MP selfie camera at the front, stylishly hiding behind the waterdrop style notch is a solid move.
At the back, we've been given a 13MP, along with a 2MP depth sensor. Nothing as exceptional to report on the back camera but the front camera is truly something that will drive buyers to this phone.
Huawei is quite proud of it's new selfie camera. Allowing you to play around with various in-camera features, the selfie quality is truly astounding we must admit. For all the selfie crazy fans out there, this is truly the smartphone for you.
Password Vault
Password vault is another solid feature from Huawei in Honor 10 Lite. This feature essentially allows you to save all your important passwords in one secure location, without having to worry about remembering different passwords for your different accounts. Huawei assures of utmost protection of your privacy in this regard and believes that this feature will infact come in handy to all it's users. It's nonetheless something we don't see often as a feature in smartphones – perhaps beginning of a new trend.

Verdict

We feel that Huawei Honor 10 Lite has plenty to offer. While it isn't exceptional in much of it's features, as opposed to it's competitors – it's not below them by any means either. It's simply a smartphone that will appeal to it's target audience primarily due to a solid selfie camera, a stylish design and perhaps even the processor that promises to deliver.

The GPU turbo technology is another element that will appeal to consumers. All in all, Huawei Honor 10 lite doesn't disappoint, we'd have probably liked a more stronger rear camera and a much more solid battery life.

We recommend giving this phone a serious thought in this price range.