Did you just schedule a gaming session with your friends on Origin which you were super excited about? So, you get all ready to start gaming, open Origin just to find out that it's not opening? We feel your pain on this one. Origin, an online gaming platform that lets you play games with your friends online, often encountered this error: "Origin won't open". What happens, in this case, is that when players try to use Origin to launch their favorite games-the Origin client becomes non-responsive or doesn't launch at all.
If you're facing this issue then you've come to the right place, this article will provide several step-by-step solutions as to how you can fix this problem and have an uninterrupted gaming session with your homies. 
What Causes This Error?
Before going over the solutions to fix this error it's important to understand what exactly causes it. While there can be various reasons as to why this issue occurs, the most common ones are:
Sometimes, the client stops responding while it is still running in the background.
This can also happen due to corrupted cache files.
The files that Origin creates could be corrupted over time.
System crashes could also be the culprit behind this error.
Methods To Fix The Origin Won't Open Error
We have provided 6 easy methods to fix the "Origin won't open" error. If you've tried pretty much everything then skin to the last solution in the list- Update your Windows.
METHOD 1: DELETE THE CACHE FILES
Origin creates temporary cache files in order to load faster and stores the most frequently used data in these files. Over time, these files pile up and get corrupted. So, deleting these files might help, here's how to do it.
if your origin client is running, close it.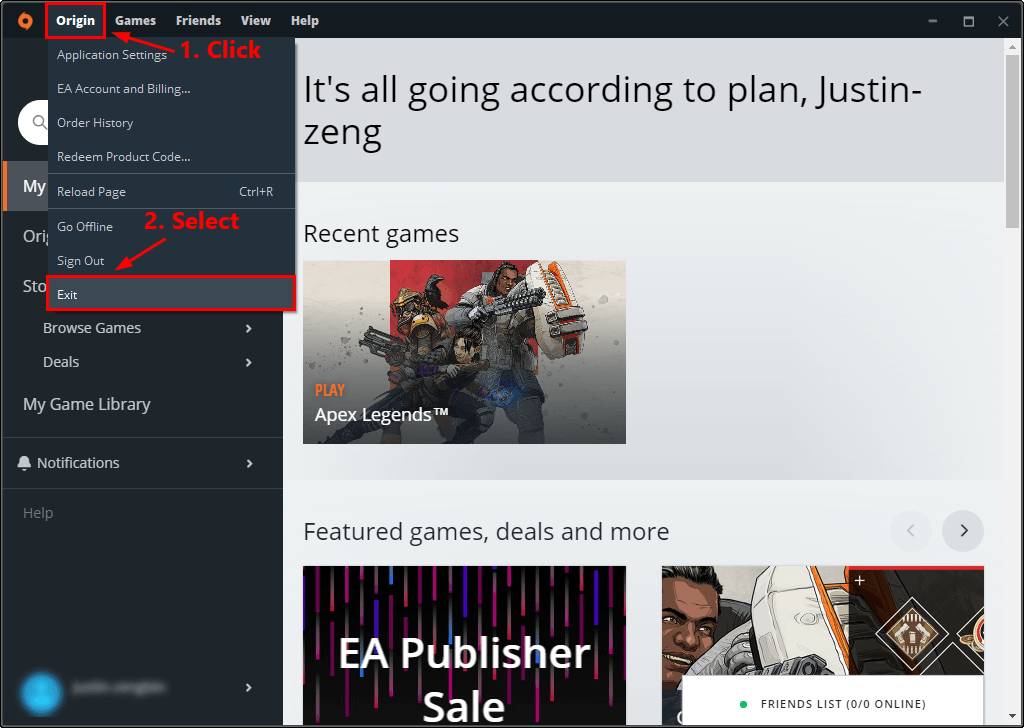 Press Windows + R, then type %ProgramData% into the dialog box that pops open then press enter.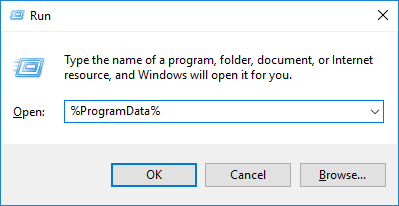 Under the Program Data folder open the Origin folder.
Delete all the files and folders in the Origin folder, except for LocalContent folder.
Try running your Origin client again to see if the error is fixed.
METHOD 2: RUN THE COMPATIBILITY TROUBLESHOOTER
There is also a possibility that Origin is not compatible with your Windows OS and one way to be sure about that is to run your program compatibility troubleshooter. Follow these steps to check:
Right-click on the Origin shortcut on your desktop and open properties.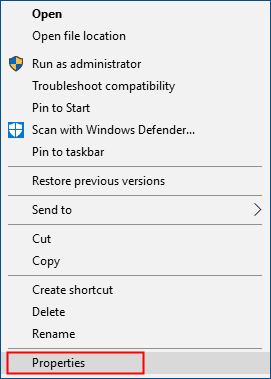 Open the compatibility tab and select Run Compatibility Troubleshooter.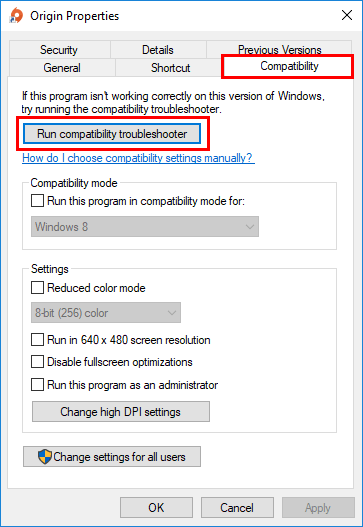 Next, go to Try Recommended settings to test your OS using the recommended compatibility settings.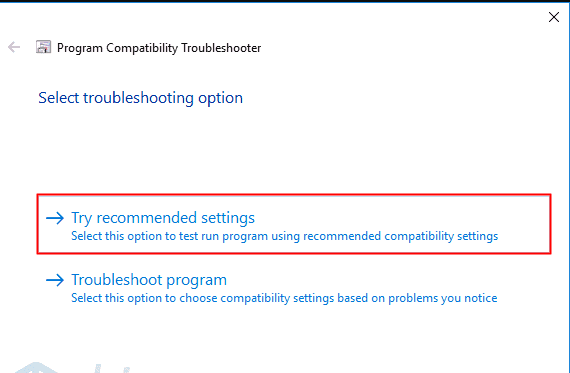 If that doesn't work either, try running the compatibility troubleshooter again.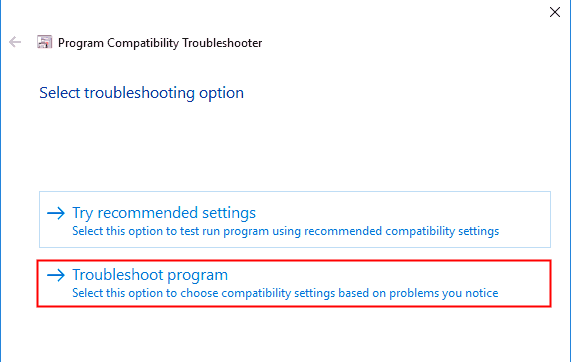 Click on Apply and OK and save the changes.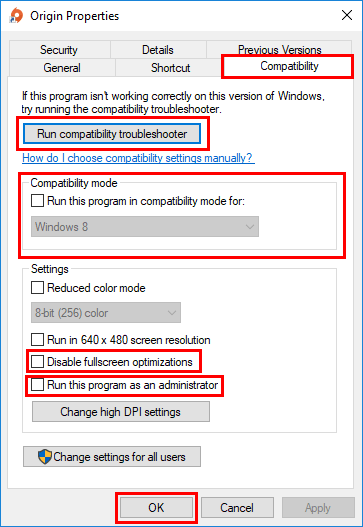 METHOD 3: PERFORM A CLEAN BOOT
If the above two methods haven't worked for you, try this one. most users have found this solution to be the most convenient and easy one. Clean booting is basically a troubleshooting technique that lets you disable startups manually in order to find out which software is causing the problem. And once the problematic software is caught all you have to do is uninstall that software and your problem will just disappear. Here's how you can perform a clean boot on your system:
Press Windows + R to open the Run dialog box and type msconfig in the box and hit enter.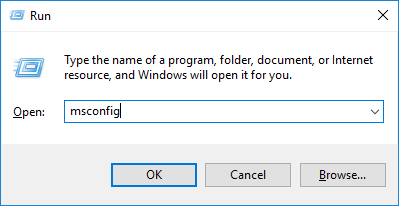 Go to the Services tab and make sure to check the Hide all Microsoft services, and click on disable all.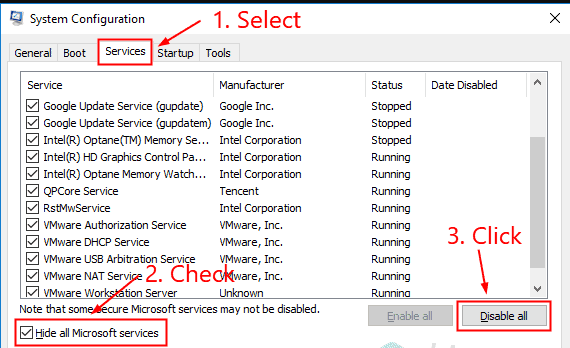 Next, open the task manager.
Under the startup tab, select each item for startups and click on disable.
Click on OK under system configurations and restart your PC.
Run origin again to check if the issue resolves.
METHOD 4: REINSTALL THE ORIGIN APP
This is something everyone tries to fix any error, uninstalling and then installing the app. Here's how you can uninstall the origin software: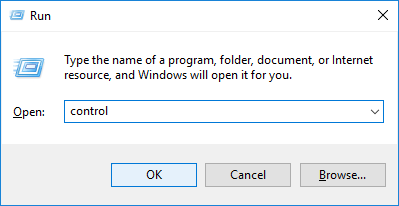 Click Uninstall a program under the Programs menu.
Right-click on Origin, and uninstall it.
METHOD 5: CLEAN ORIGIN'S TEMPORARY FILES
There's a folder named AppData that Origin uses to store temporary files, which might sometimes cause Origin to not open. By default, these files are hidden. Follow these steps to get rid of this error:
In the search box, type folder.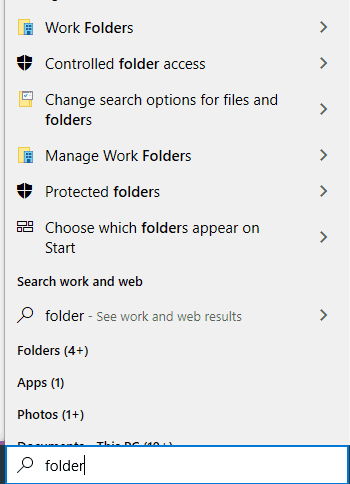 Go to Advanced Settings, and select Show Hidden files, folders and drives, and click on OK.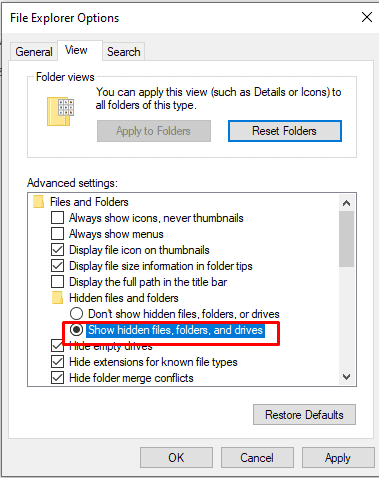 Press Windows + R, and type out %AppData% in the dialog box, and hit enter.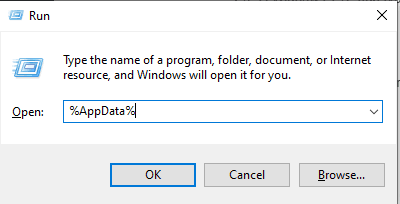 Delete the folder in Origin under AppData.

METHOD 6: INSTALL THE LATEST UPDATE OF WINDOWS
If none of the above methods worked for you, as a final attempt, you can try updating windows. This issue can also occur if your Windows is not updated to the latest version. The best thing to do would be to install the latest version of Windows and your issue might just get resolved. It's worth a try. Here's how you can do it:
Click the Windows logo and type Update. Click on Check for Updates in the results list and open the Windows update.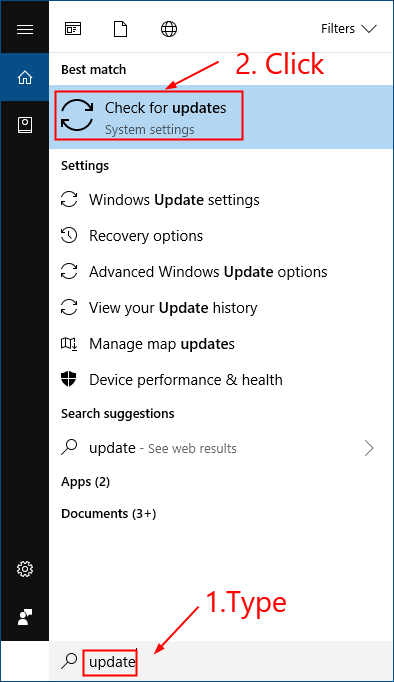 Click on Check for Updates to update to the latest Windows OS

Restart your PC once the update is done and check if the issue resolves. Origin will open normally if the issue is resolved.
These were the top 6 solutions to fix Origin won't open error, they're tried and tested and the most effective solutions you can try. Hopefully, these solutions work for and your game night doesn't get interrupted.