Gmail by Google is arguably the most used email client of all and it has seen numerous changes come its way since its inception. One thing which was never revamped much was the compose mail. Well that is about to change too as Google has introduced a new style Compose mail in gmail which should make the users who love to multitask a lot.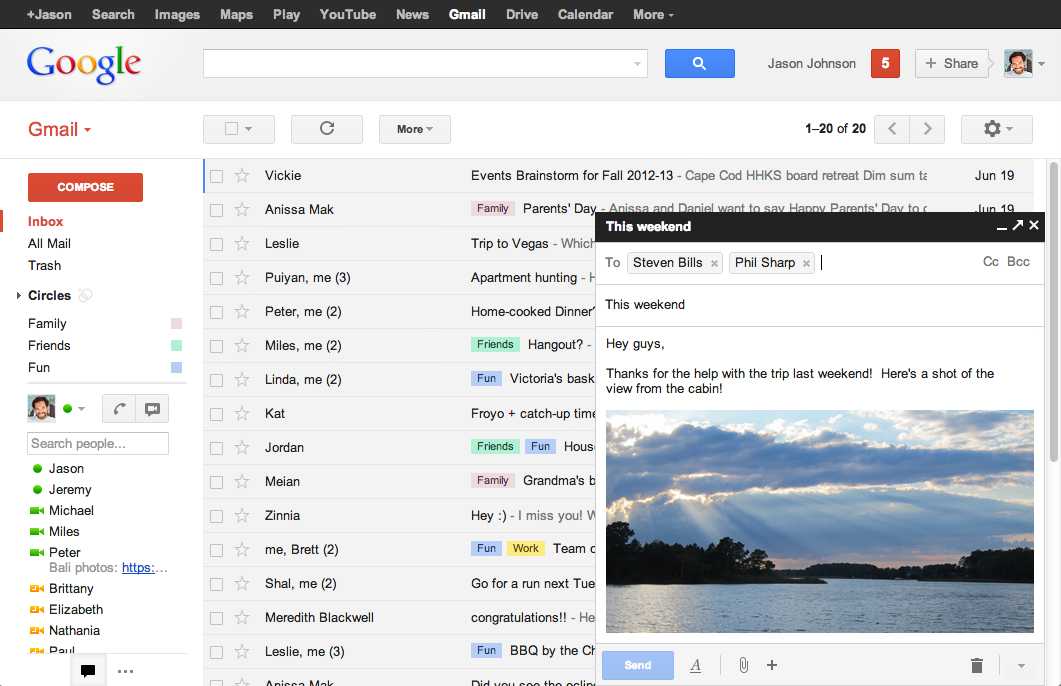 The new compose brings a new pop up style window which is shrinkable, so if you want to look at the mails in your Inbox and you want to compose a mail at the same time, the Gmail will not open a separate compose mail page instead, you will get a pop up style Compose mail box which will let you see the contents of your inbox and another great feature is you can even insert images inline now.
If you hover your pointer over the attachment logo, you'll options of Insert Photos, Insert Emoticon, Insert Invitation and Insert Links. There are also Insert Emoticon and Insert Invitation options but they are currently disabled.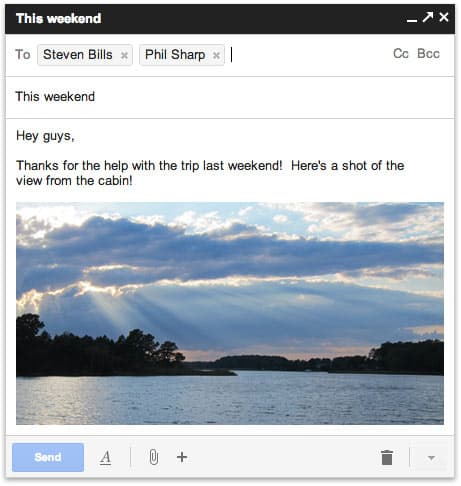 The new compose mail makes multitasking super easy as it can be minimized just like a chat window while you can refer your other mails and search older mails. It was a quite a hectic task with the older compose mail since you would have to save the current mail as a Draft and then go back to Inbox again and then re-open the Draft to compose the mail which is very tedious.
Google is also trying to make the integration between gmail and Google+ better as now you can now even see your contact's photo as you are typing out the address of them while sending a mail. You can also drag and drop the new address chips between to:, cc: and bcc:.
Other features are like a pared-back composition interface, in-line photos and a reply box that dynamically adapts to the space it needs.
The new compose is basically still in development and not open to all, only those in the preview will see the Gmail update for now.
Google has detailed the new compose  features in a blogpost here.