Ever-Heard of Futuristic Smart Suits?
Continuous advancement in technology in the early 21st century has fostered the development of wearable fitness tracking devices. From the basic pedometer that could track steps taken it has improved to the devices that can track blood oxygen level, spinal posture, and many other aspects of the body used to monitor fitness.
Athletes need a compact fitness tracker to monitor and upgrade their current fitness regime and hone their skills. A research team from the National University of Singapore has come up with a brilliant smartphone-powered smart suit. This suit can ideally collect data from multiple sensors fixed at the athlete's body. This compact suit reduces the clutter of wire and weight to a great extent.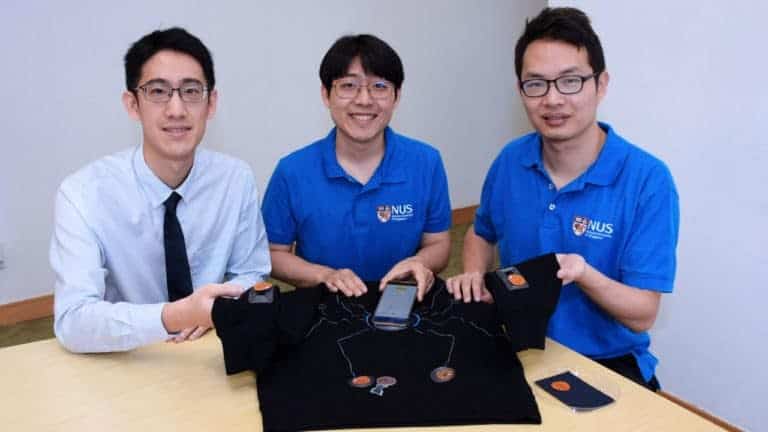 Everything you should know about the Smart suit
Assistant Professor John Ho and his team from the NUS Institute for Health Innovation and Technology came up with a smart suit having the design of web-like threads to transmit the electromagnetic signals from the nearby smartphone to the sensors fixed on the body. Smartphones are the primary source of data connectivity and power across this suit.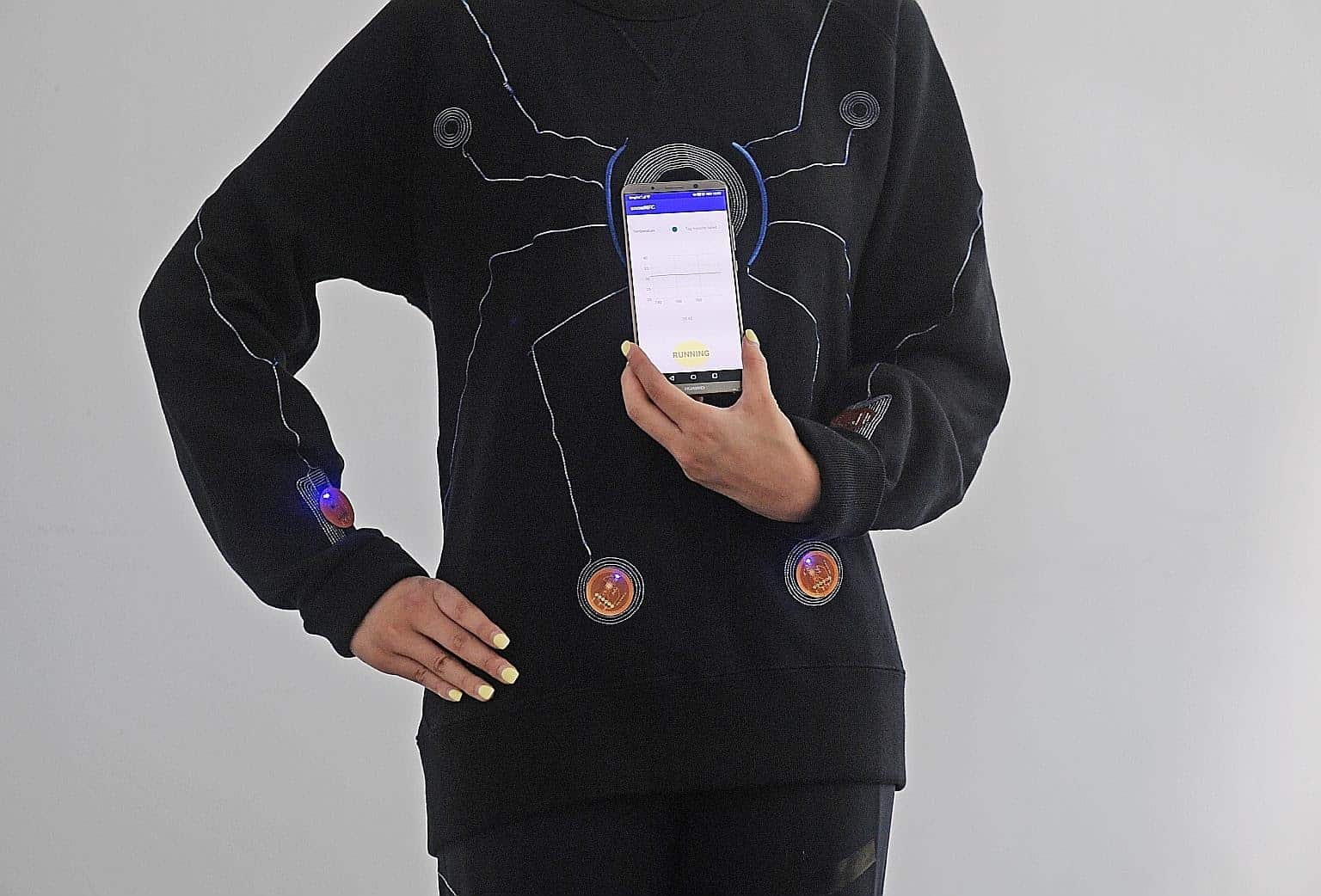 This research team proved that it was possible to relay the Near-field communication (NFC) signals of the smartphone to the multiple locations on the body with the web-like inductive pattern after carrying intense research for two years. The same findings were published in Nature's commission this year.
Asst Prof John Ho, from the NUS Department of Electrical and Computer Engineering, said that "Our smart suit works with most modern smartphones, which act as both the source of power as well as the display to view the sensor data. The creation of a smart suit that can be powered using built-in smartphone wireless technology is a major breakthrough,"
The technology used in this smart suit
Over time, athletes were either using small tracking devices limited to particular body parts and gave results only for that part. It lacked the full fitness dimension required by athletes. The other option was the bulky tracking setups of clinical monitoring equipment mired with tangled wires and sensors to capture data from different body parts. Both technologies are not convenient for daily use. The good news for athletes is that this new smart suit invention gives the midway to the above problem by providing a light-weight, portable solution. You can also check out Top 6 Gadgets Every Fitness Addict Should Be Using.
This smart suit comes with the sewn web of conductive silver thread of sensors.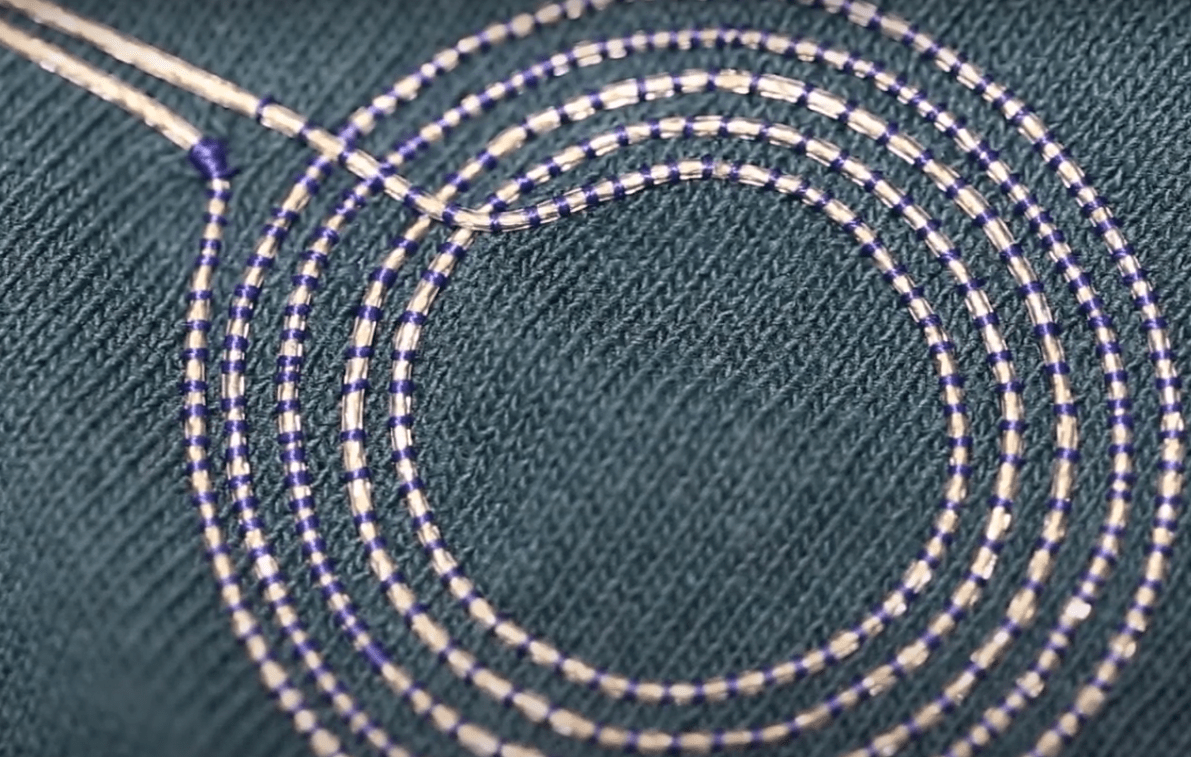 These sensors relay electromagnetic signals from the smartphone to the body's different strategic locations and share the results back to the smartphone.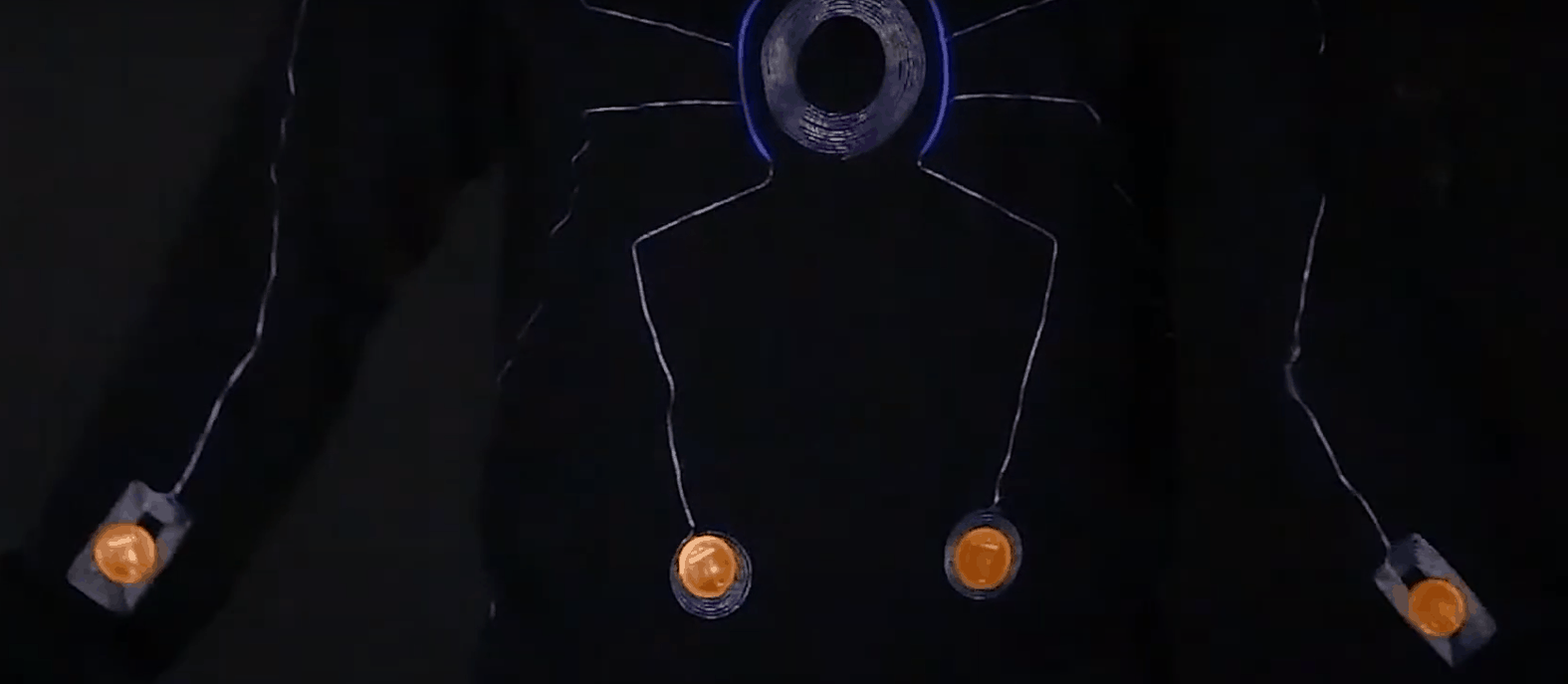 Sensors do not require any battery for charging but instead use the smartphone's NFC chip to get charged. It significantly reduces the suit's weight and allows an easy way to collect the data from the body's multiple areas.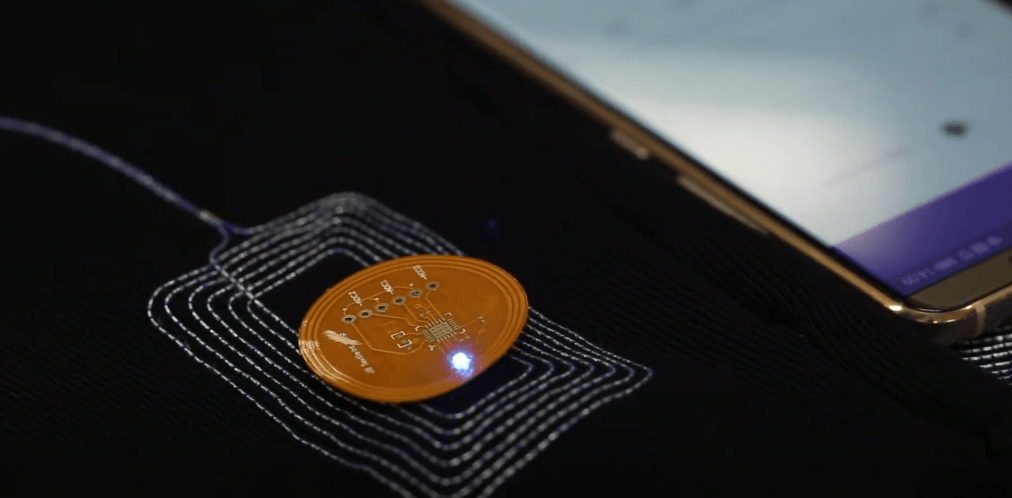 Features of the Smart suit
This smart suit has unique features that make it stand out in the list of already existing fitness tracking devices.
This suit can be used to monitor heart rate, body temperature, spinal posture, and running gait simultaneously.
It offers complete physiological data to athletes by round-the-clock monitoring, which can help athletes hone their physical skills.
The current prototype can support six sensors per smartphone.
It is light-weight and wireless.
The custom-application on the phone gives the users easy access to the tracked data.
This smart suit also gives timely alerts to the user. E.g., alert for raised body temperature while performing any physical activity.
It is easy to maintain.
It works well with most modern smartphones.
Benefits of Smart suit
With sensors and NFC technology discussed above, this smartphone-powered smart suit has the potential to capture data from almost all body parts and makes real-time monitoring very easy.
It has a unique feature to retrieve data of spinal position. For developing a strong athletic stance, spinal posture can play a vital role. This aspect was often overlooked earlier due to challenges in collecting real-time data, but now it is easily possible due to this smart suit.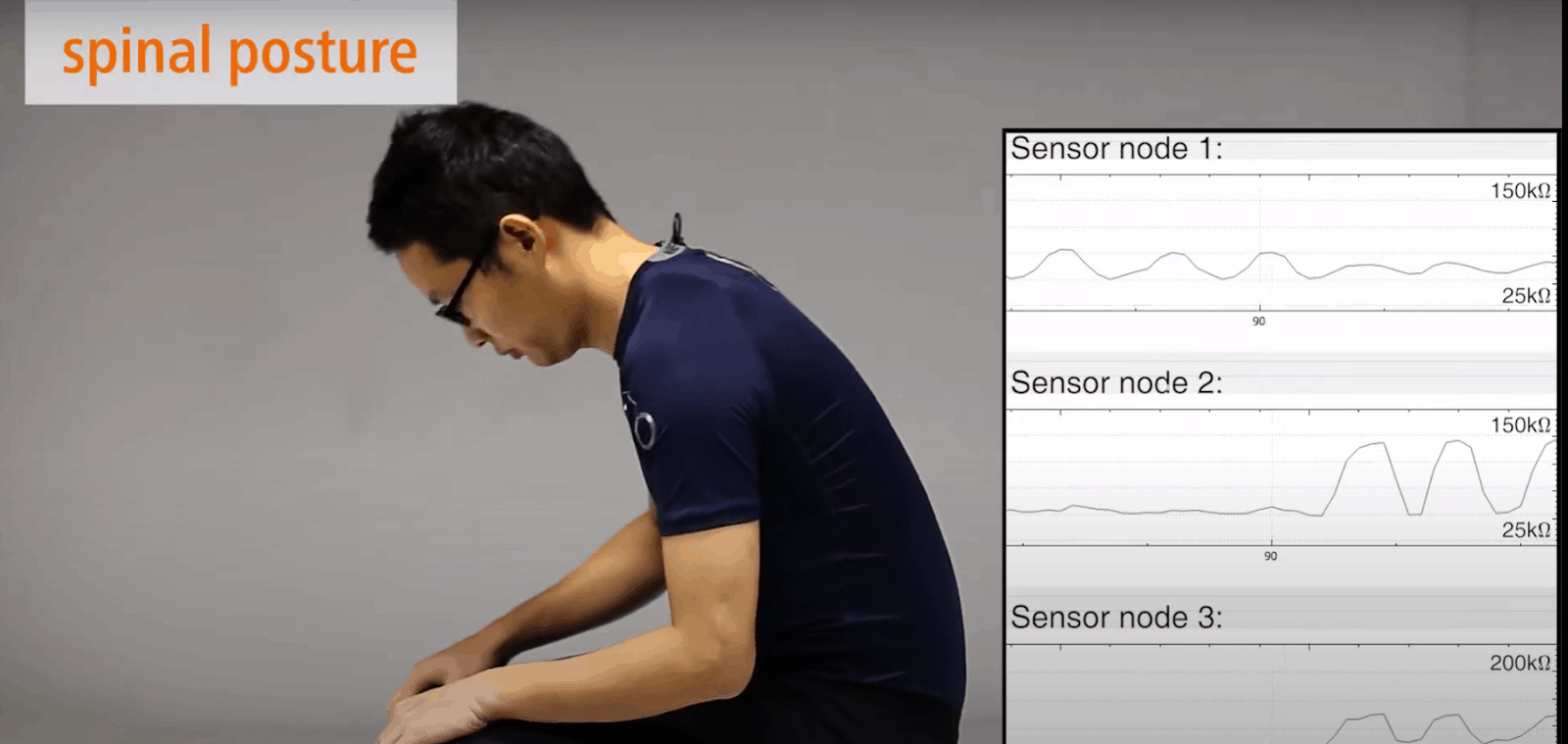 This smart suit can work best for people with chronic back problems as they can try to develop good spine posture by studying the results of data ascertained by the real-time monitoring.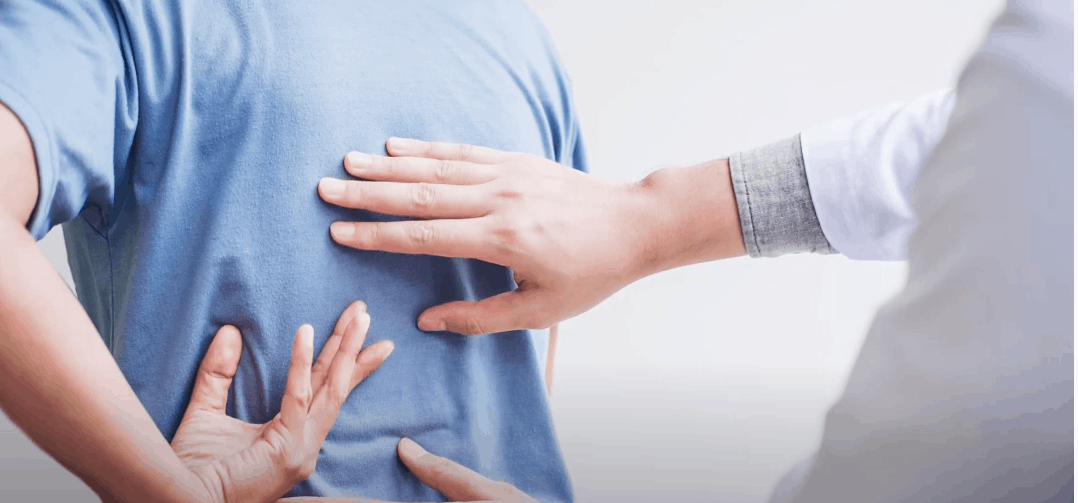 The research team led by Asst Prof John Ho is planning to expand the range of data collected by the smart suit by developing new sensors. They are looking forward to working with professional athletes to help them monitor their physiological signals during training.