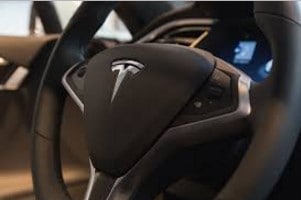 Tesla has announced its latest vision of all its future cars. The CEO of Tesla, Elon Musk  was dropping hints on twitter about new fully autonomous self-driving Tesla cars.
As promised to soon share a video of upcoming Tesla cars with an incredible self-driving hardware, the video now available depicts the fact that we are nearing a driverless transportation era making human life easier and comfortable.
In this three minutes and 46 seconds video, we can see a Tesla model car starting from a garage making its way to the road amidst traffic, performing all the traffic activities and later joining a highway lane driving itself into a city.
Any car would do this right? But the video shows us an unbelievable part – the car is driven and makes its way on the road but without a driver, without any human intervention. Not only Tesla drives on its own but parks itself very efficiently.
Elon Musk tweeted after this video was out that the car is smart enough to skip the disabled spot. He also added that with this feature to skip disable spot by itself and bring the car back to you no matter where ever you are.
Tesla announced that Model S and Model X car with self-driving hardware are already in production. Further adding that the cars will have an additional feature "Level 5" autonomy which means they will be able to drive themselves in all the conditions.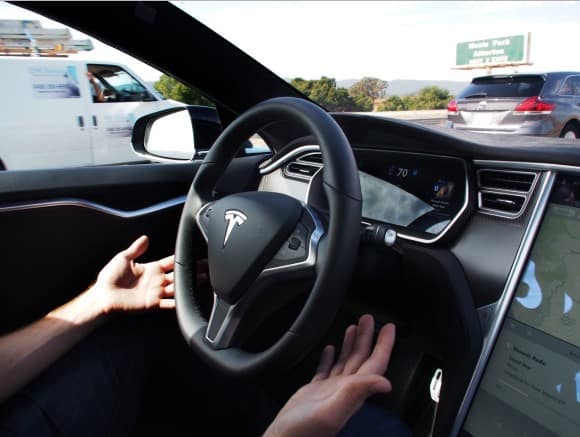 EXTRAORDINARY FEATURES OF THIS FUTURISTIC INVENTION
These self-driving cars will be equipped with multiple cameras and sensors offering long range and 360-degree visibility.
They will consist of superior navigating skills ensuring to give you smarter and faster access if in traffic, etc.
They will function on your one call, you can summon the car by your phone to pick/drop wherever you want to.
This amazing innovation driving us straightforward to 2050 has got a lot of attraction and high expectations from people around the world.
Let's wait to see what Tesla will actually come up with the newly added feature "Level 5" and how successful the model will be. So far seeing the video, it looks like Tesla has achieved what it had to in terms of delivering a standard and convenient self-driven car, which can drive by itself with zero percent human intervention.