Google Chrome and Mozilla Firefox are the top contenders in the web browser`s race. Despite of having equal performance in terms of speed, Google Chrome has got some extra turf to win the hearts of millions of internet users out there. Have you ever stressed your mind to know the reason behind it? Let me tell you, it`s the Mozilla Firefox Add-ons compatibility issue which is hindering it to beat Google Chrome. This is where Google Chrome scores over it. Now it`s time to beat Google Chrome just by the addition of Mozilla Firefox Add-on which fixes the Add-ons compatibility issue in no time. Here I have got two of them. And a trick if in case the Add-ons didn't work out for you.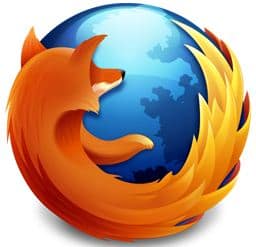 Nightly Tester tool is the Mozilla Firefox extension which fixes the compatibility issue between a current version of Mozilla Firefox and the incompatible add-ons. Best Settings to make this Add-on work for you is as follows.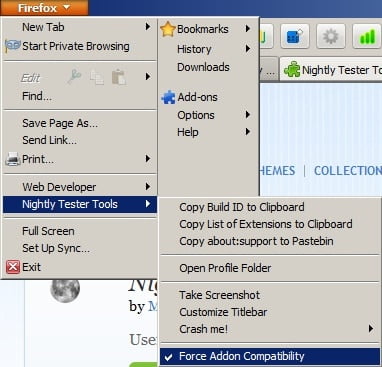 Click on Firefox (button on top left).
Move down to "Nightly Tester Tools".
Check the "Force Add on Compatibility".
Restart your Web Browser to make the newly added add-on to work.
There is another Add-on which allows users to report about the incompatibility issues to the developer. But that does not seems to be the instant solution to the problem. However if you want to give a try, then install Add-on Compatibility Reporter.
Another solution to the incompatibility issues lies inside the configuration settings of Mozilla Firefox which seems to be a bit geeky but provides the instant solution to the problem. Here`s how to implement it.
Open a new tab.
Type about:config in the address bar and hit Enter.
Go through the warning just by clicking on "I`ll be careful,I promise!".
Now Right click to select New>>Boolean.
Now write extensions.checkCompatibility.6.0(here I`m using Mozilla Firefox 6.0) in the newly appeared window and hit OK.
Toggle the Boolean value to "False".
Restart the Web Browser to run the old and incompatible Add-ons.
Now all your Add-ons incompatibility issues can be resolved via using one of the methods. Enjoy the web with enhanced functionalities of your favorite Add-ons just like the Google Chrome. Do drop your view and queries regarding the fix.