Couponing in India has finally become popular. According to industry watchers like The Independent, more than 65 per cent of users first check the Internet before making any kind of purchase, just to find out what kind of deals and coupons are available. This process of releasing coupons has had a tremendous impact on online sales and the fledgeling online shopping market has improved by leaps and bounds. In fact, in the last two years, more than 1,500 couponing websites opened exclusively for the Indian consumer market, according to Com Score. Internet users who are between the ages of 20 – 45 were the first to cash in on the trend and after that, there has been no looking back. Industry watchers like Your Story have also predicted that if retailers and couponing websites work together, the industry will easily see tremendous expansion over the next five to ten years.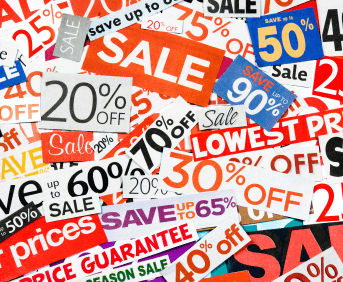 It's All Good News?
When you think of it, this does sound good for the Indian consumer who has been traditionally hardwired to bargain for almost every purchase ranging from groceries to computers. As a result, having the means to discount purchases without having to haggle has proven to be very beneficial, but not everything is hunky-dory in the couponing world. Although there are more than 1,500 Indian couponing websites, consumers have frequently vented their displeasure with websites that just collect random and useless coupons. There have also been complaints about coupon aggregator websites that contain outdated, invalid or geographically irrelevant. However, not all couponing websites are bad, as reputable websites have established a trusted online presence. Nonetheless, as a consumer, you will have to streamline your search for online coupons to ensure that you are getting the best. Here are a few things you can try:
Personal forums –
Forums are a great way to connect with individuals who have already tried out Indian coupons. As a result, you don't have to search through a large number of couponing websites. All you have to do is enrol with a local couponing forum and check out the latest threads. In case you have something specific in mind, you can always ask a question on established threads or open a new thread to find what you are looking for. There is no guarantee that a forum will work but you will get great coupons that have already been tested online.
Third-Party Retailers –
Almost every major online website has tie-ups with third-party retailers. For example, coupons are offered to customers when they pay their mobile bills online. The mobile carrier notes down the customer name and number and automatically emails them a coupon when the bill is paid. This is also done by other third-party companies like Airtel, Tata TV, etc. It's a good idea to check your utility providers and find out what they are offering if you pay your utility bills online. The deals may range from free shipping to 15 or even 20 per cent off purchases. These coupons and deals are reliable and often, open-ended.
Apps –
Apps are here to stay but finding India-specific coupons has always been a little tough. That's been simplified and now users can register for a bunch of useful apps that can be used to swipe bar codes, find costs and prices and then link it to a coupon for immediate redemption. Try apps like Indian Price Check & Coupons or Barcode scanner best price, to get the best deals and coupons.
Messages and Emails –
Smartphones revolutionized the world and India was no different. In fact, India can safely boast a very well-connected population that may not have the best and the latest in phones, but they will have a phone. As a result, most couponing websites do encourage you to register with them by providing your email address and telephone number. Set up alerts for the required retailer and the coupon is mailed or messaged to you when it becomes available. One company that has managed to make a huge turnover from this direct-to-customer process is KFC. In Tier II and Tier III cities, the fast-food giant collects mobile numbers and messages the coupons directly to its existing customers.
IndiaPRWire states that as the couponing industry continues to grow in India, there is a very good chance that you will find coupons appearing in newspapers and magazines. Although printed coupons are common in the Western World, they've yet to become popular in India. However, couponing websites are actively eyeing the print media so that they can expand their base and increase awareness of online shopping and couponing. There is a very good chance that couponing websites and retailers will find a way to make coupons available to consumers in as many routes as possible. All you have to do is sit back and wait for it to happen.