The Bitdefender Antivirus for Mac is probably one of the strongest and effective virus detectors on this platform. Its sheer brilliance is visible as soon as you install it and start to understand how it works – even before you know it, the antivirus begins its task of searching for any potential threats to your Mac and notifies you in a short period of time.
One of the most notable aspects of the Bitdefender antivirus is that, unlike many of its competitors, it doesn't take ages to notify you of its work progress. Usually, it's the problem of many antivirus users that they need to wait 30-60 minutes easily to get results, while for Bitdefender the process is rather quick and, in our testing, we found it to be quite spot on.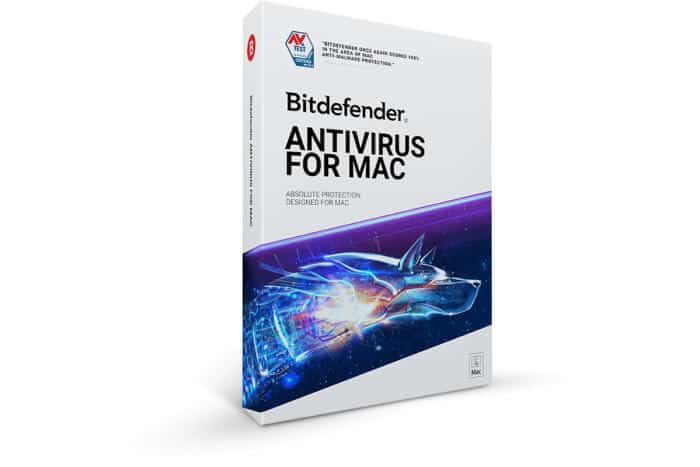 We observed that Bitdefender is not just restricted to viruses on Mac but also catches potential threats delivered to your computer via the Windows platform. This is something that adds to its repertoire as a whole antivirus that isn't 50-50 but rather complete in its execution.
In our testing of the program, we found 2 of its features to completely stand apart and they make it a strong contender to be called the best antivirus for the Mac platform.
Safe Files
Bitdefender comes with the feature of safe files that allows you to double-check your files from any potential malware attack. The safe files feature is like storage where you can ensure the safety of your files, without worrying of any potential harm in case of any contact with ransomware.
TrafficLight Browser Extension
This feature is like an extension to ensuring the security of your personal information and data. While we all save our files on our computer, we do spend a lot of time over the internet – sharing and exchanging crucial data and information and even visiting pages that can be potentially harmful. The Traffic-light browser extension safeguards us through phishing detection over browsers like Chrome, Firefox and Safari and warns you in case you're about to visit a website that isn't safe.
AV-Test – a testimony to Bitdefender's quality performance
A company based in Austria tested as many as 8 antiviruses protecting software, amongst which was Bitdefender Antivirus for Mac. The software performed brilliantly with a score of a perfect 100 in AV Lab's May and July 2017 Mac – malware detection software tests.
Scanning capability – How effective is Bitdefender for Mac?
Bitdefender Antivirus for Mac is an essential software to have since it's only in recent times that we've seen a surge in attacks on the Mac platform, which earlier was quite safe as opposed to the Windows platform. Considering which, the scanning ability of Bitdefender is a crucial element to judge Mac security by.
Bitdefender comes with the feature of autopilot that allows users to sit back and let the software do its job. The autopilot mode is able to identify potential threats and remove them entirely on its own, without any in involvement from the user. All of this is done without having to slow down your work speed on Mac or affect its performance whatsoever.
We all have installed software on Mac that we probably didn't need for long and yet we haven't been able to uninstall it since they don't take that much space. However, most of such software comes with add-ons for our browser and frustrating adware – both of which can cause potential vulnerabilities to our Mac. The adware protection on Bitdefender is extremely strong and removes all the unrequired add-ons that are installed on our web browser, thus enabling an extra layer of protection over the browser. we have also created a detailed review on Avast Cleanup Premium Review.
Safeguarding Privacy and Protection controls of Bitdefender
The 24/7 cloud-based technology is a technique used by Bitdefender to constantly be able to check for new malware and protect your Mac from them. The cloud-based technology is so effective since it allows your antivirus protector to keep your Mac safeguarded at all times and against all kinds of malware. Your personal information remains guarded, which is an addition to the safeguarding procedure on Bitdefender.
Bitdefender is not merely a Mac to Mac threat detector but raises caution on any virus that may run into Mac via Windows. Similarly, when you're sharing content to someone with a Windows system, the software ensures that you're not sending any potential threat to the other platform – it is essentially an antivirus that completely delivers on the promise of safe and secure protection of your data, incoming or outgoing.
In our experience of using Bitdefender, we found it to be quite safe and secure. Not to mention the added flexibility of easy navigation and simple design is what adds to its beauty. There's no technical jargon to get you started and we ourselves got the hang of it in a few minutes.
Verdict
While it is true that there are several antiviruses for the Mac platform, it's essential to judge the best on key parameters such as 1) ease of use 2) interface and technical jargon 3) efficiency of detecting viruses 4) quality control of the content you view on the internet & 5) user involvement needed to get it running.
On all these 5 parameters, Bitdefender does not disappoint, as we explained in detail in this review. It is also ranked highly by users and reviewing agencies, making it an antivirus that has been tried and tested by a variety of users. We would conclude by saying that with unique features like safe files and Traffic-light browser extension – you couldn't find a better antivirus for your Mac. It's not merely an antivirus that is 50-50 in what it does but rather a tool of perfection in what it does – which will keep your Mac platform safe.