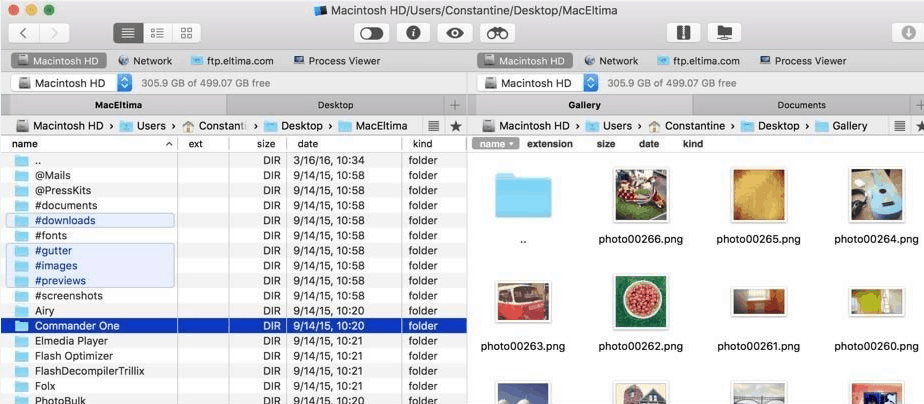 Commander One for Mac brings a lot of functionality and a ton of handy features which are not just limited to file management. If you ever wished that Apple's Finder had some extra features, then Commander One may the tool that you have been looking for. With an innovative interface and numerous dynamic features, this standalone application can help you be more productive.
Developed by Eltima, Commander One is a dual-pane file manager with extensive user-friendly features that you can use to manage several files at a single go in your Mac operating system. The application lets to see the hidden files instantly. The essential customization options let you have absolute control over your files and folders which can save a lot of your time. It is written in the new Swift Programming language which acts as a Mac Finder alternative for power users.
As this tool has a dual-pane window, you copy files from one place to another, rename the files while moving them and work with local and network drives. The other features include an advanced search to locate files quickly using the name, multi-tab browsing, file operations queuing, ZIP support with compressing and preview multiple types of files.
With the Brief Mode, you will be able to see and manage multiple files at once. You can use regular Expression to search the files. The tool allows you to specify the number of subdirectories to search in. Also, you can search with Spotlight inside the tool. You can also preview the files without having to open them and the tool supports file types such as hex and binary. Furthermore, the tool has a built-in Terminal emulator with all the necessary features.
USER INTERFACE
Similar to other applications developed by Eltima, Commander One has a comprehensible, well-designed and beautiful interface. It also has a drag-and-drop facility and batch import and export option. Upon activation, you will get six separate areas which are Command Line, Buttons, Disk List, Disk Info, Selection Info, and Path Bar. You can use the "View in the menu bar to filter and uncheck the details that you do not need.
You will get options such as Network and Process Viewer on the top left corner of the window on both sides. Below that you will find several directories which can be used to find any file or folder. The welcome panel shows that you can change the display mode from full, brief to the thumb, get an easy toggle to reveal hidden files and open as many tabs as you like to view and manage active file operations. The tool adds plenty of keyboard shortcuts to make moving files and folders less painful.
As Commander One comes with a load of features, it may seem daunting in the beginning, but as you get a hang of it you will find the application less intimidating and extremely easy to use.
Dual Pane Mode
The dual pane mode makes it extremely easy to move files and folder around which is helpful for those who like multitasking. It makes the workflow very smooth and responsive. Even though neither of the two panes can be closed off at a time, but you can resize them and also open an unlimited number of tabs at once on each of the panes.
Hotkeys Support
The most appreciated part about the interface is the support for hotkeys. Commander One allows you to view, edit, copy, delete and more using hotkeys. To make things even better, you get to assign any desired action to a hotkey and create your own combo.
FEATURES
At first glance, Commander One looks pretty shiny, let's have a quick look at the some of the best features that it comes with:
High speed
When speed is considered, Commander One performs brilliantly. Moving and editing files, and even complex operations can be done instantly.
FTP capabilities
Commander One lets you connect to remote servers via FTP, FTPS, and SFTP. This allows file transfer with higher security and more reliable data transfer.
Unlimited tabs
It is common to open multiple tabs at once and work. With Commander One, there is no limit to the tabs. You can open an unlimited number of tabs at one and these tabs will contact specific information about each and every folder.

PRO VERSION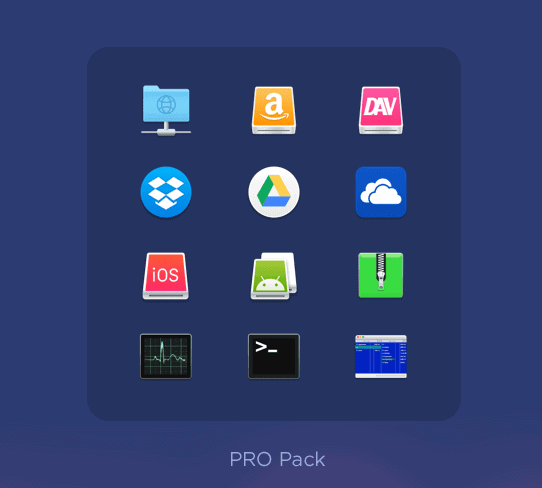 Commander One with basic functions is available for FREE. However, if you want the PRO Pack, then you can buy it for $29.99. The pro version comes with:
Built-in FTP, SFTP, FTPS remote client managers
Access to Dropbox account
Option to mount as many Google Drive accounts as required
Option to connect Microsoft OneDrive account
Terminal Emulator
WebDAV support
Option to connect and manage files in Amazon S3
Mount iOS devices
RAR support
7zip with compressing
To create a unique appearance you can use the various color themes and personalize your Commander One. In case if you are hesitant in trying the paid version, then you can go for the free trial period of 15 days.
How to use Commander One?
It is very simple to install and use Commander One. Just follow these steps: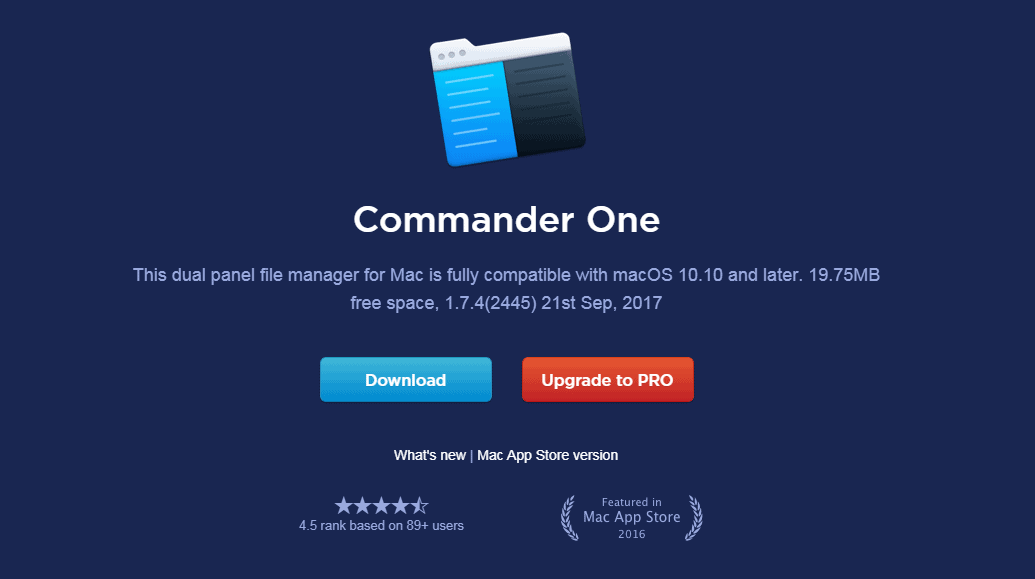 Post download, proceed with the installation.
When you are done with the installation, rub it and you will be taken to this window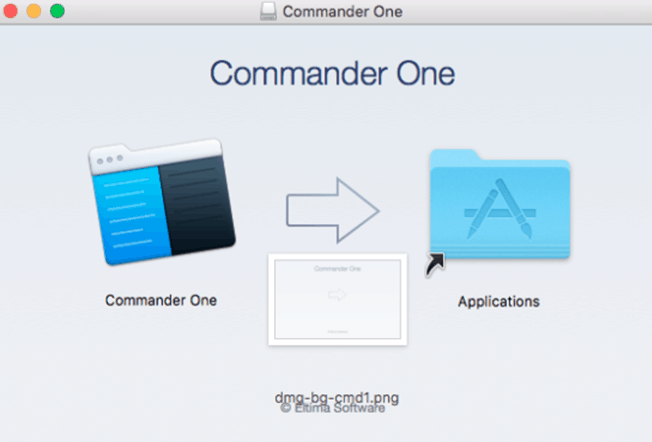 Now you can either chose Commander as MAC Finder or as FTP Client
If you prefer to go with FTP Client, you will get the following screen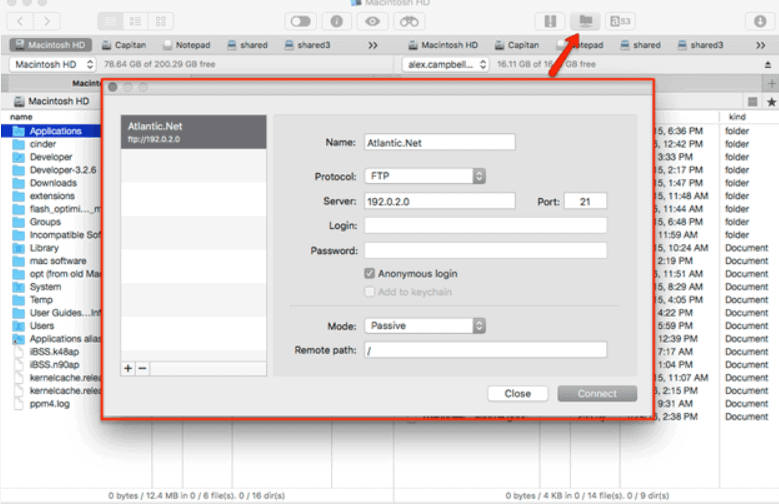 On the other hand, if you go with MAC Finder, you will get less complicated menus.
Pros:
Powerful features
Comprehensive Interface
Support for hotkeys
Various customization options
Granular control over file transfer
Cons:
Can't use a single pane view
Wrapping up:
You must be wondering if the application is worth giving a try. Well if you feel that the default file explorer in your Mac is not granular when it comes to controlling then, Commander One is the ideal alternative for those who are seeking for a powerful dual-pane file manager. The application will definitely make it easy to slide digital files across your workstation. Even the free basic version comes with all necessary features to successfully edit and transfer your files. Moreover, as Commander One is one of the best tools in the file manager category for MacOS operating system, the technical support is fantastic.